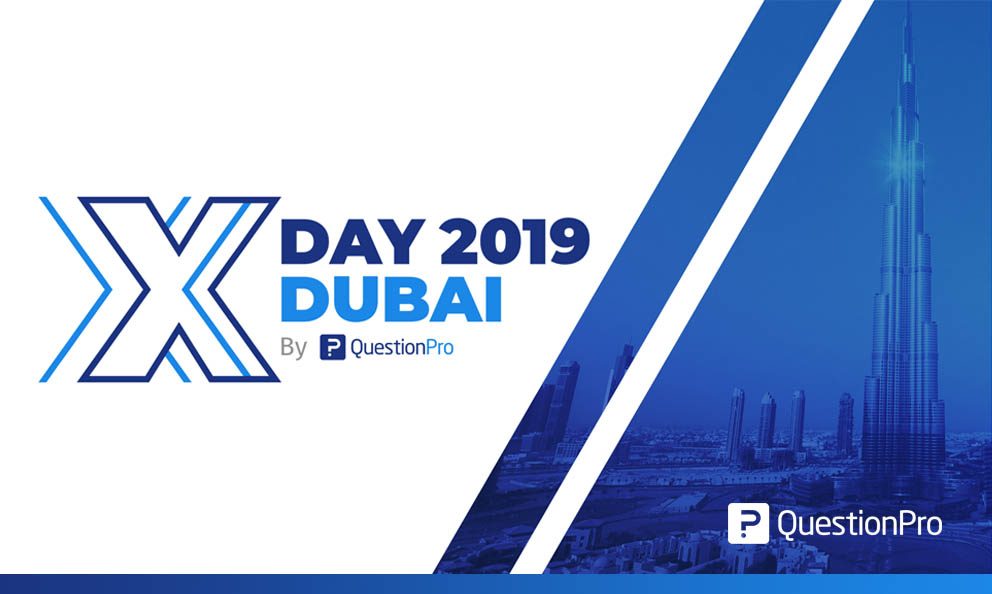 Come join 50+ leading thinkers and innovators as we talk, share and learn about Experience Transformation. Get in touch with industry leaders in the first QuestionPro Event in Dubai.
Data has been the new oil for some time now, but passion-based insights, fueled by creative solutions define the realms of experience in more recent times. The gravity of leaving an impression with each interaction on every journey is unsurpassed. How then are you capturing the true essence of your stakeholders (customers, employees, citizens) emotions when interacting with your Image (brand, company, entity, product, service)?
The Digital vs Physical
We live in an age where human interactions are diminishing but technology interactions continue to climb a steep ladder. Yet each exchange carries prominence and a queer eye to ensure an impressive yet seamless journey follows. Are you ensuring omnichannel connectivity for each touchpoint? Are your employees engaged and empowered to mirror the workings of your technology? Is your technology intelligent enough to work on its own?
Experience Vectors 
The Corporate world can be broken down into the following experience vectors:
Customer Experience

Employee Experience

Government Experience

Brand Experience

Product Experience

Service Experience
How are you ensuring they are interlinked and connected?
Build vs Buy
Yes, you need ever-evolving technology to adapt to the changing forces. Have you budgeted for ceaseless Research & Development? Have you calculated the maintenance costs which far surpasses your development costs? 
Data Operationalization 
It is important to possess the capabilities to constantly and consistently sift through large volumes of data, filter through the noise, flag the right signals and deliver actionable information to business stakeholders to drive better outcomes. Does your technology provide an easy way to empower you with these capabilities?
Operational Excellence
In the modern world, operational excellence translates to optimizing and achieving excellent operational management that consistently produces efficient and effective products and services for Customers and Citizens, driven by empowering your employees. Are your tools able to capture profitability indicators and performance measurements? Are your KPIs tied down with your stakeholder's experience metrics?
Experience Transformation
Your Image success requires transforming the entity or enterprise via a cohesive tightly fused process using a tightly coupled technology across all verticals. How are you addressing all the aforementioned points during your transformation?
My intention was to provoke thought and to welcome you to join us while we address, discuss and share our thoughts on these key aspects during our Experience Day.