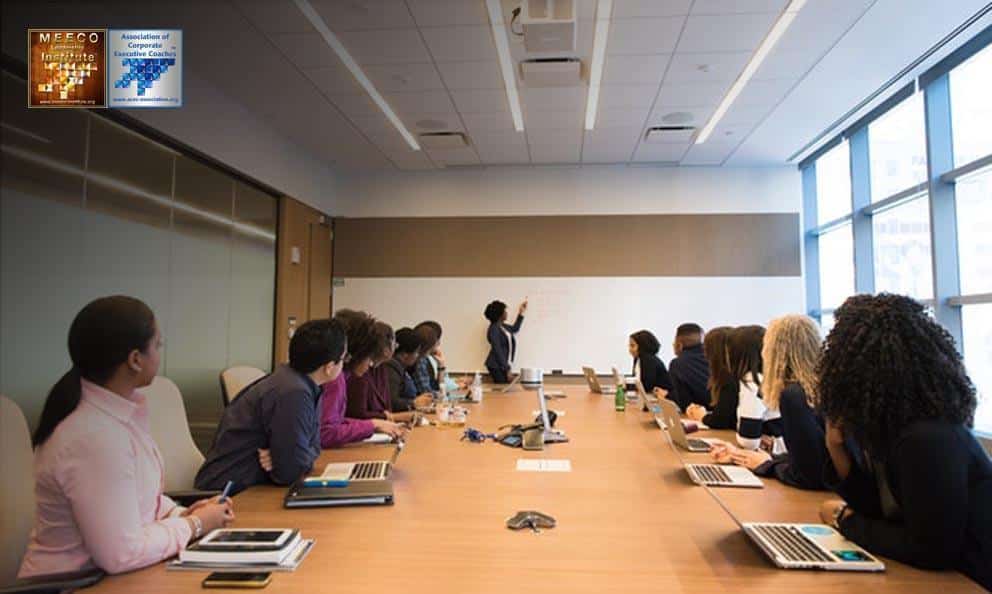 The Association of Corporate Executive Coaches (ACEC) is an association for master-level executive coaches who focuses on the results of the business side of coaching and who offer a Certification as a Master Corporate Executive Coach (MCEC) through their sister organization MEECO Leadership Institute.
The association supports best practices to expand one's executive coaching business to reach the level of an 'Enterprise-wide Business Partner™' with their clients. It also provides the opportunity to make valuable high-level connections with organizational leaders and colleagues. "The vision is to have corporate executive coaches be transformation catalysis for the 21st century and beyond, creating organizations of the future," says CB Bowman, CEO of the ACEC and the MEECO Leadership Institute (the sister association to ACEC). "The mission of both associations is to elevate corporate executive coaching into a recognized critical profession in any organization's success." Each applicant must fulfill a list of requirements prior to acceptance into either association.
Each ACEC member receives the following benefits:
Access to a network of like-minded executive coaches who share experiences, data, and provide support for client challenges

Discount to the annual executive coach leadership conference presented by the MEECO Leadership Institute

Free webinars on business and executive coaching topics and trends

Opportunities to source and collaborate with high-level talent within the network

Marketing opportunities to sell products and services to colleagues and organizations

Incentive programs

Researched and curated content

Publication of articles for organizations and industry

Ability to use the MEECO Leadership Institute™ as a lead generator

Increase visibility through Google ranking

Ability to present as a Subject Matter Expert (SME) to organizations

Ability to qualify for book endorsements

Conference speaking opportunities, etc.

Opportunity to be certified as a Master Corporate Executive Coach (MCEC) through the MEECO Leadership Institute.
The benefits to membership in MEECO are similar but organization-focused, which includes the opportunity to select SME (Subject Matter Experts) to assist them through organizational challenges.
Expansion and growth starts with data
As the ACEC and MEECO continued to grow, they began looking for solutions to simplify the application process for new members, review and evaluate applications for the MCEC certification, attract conference sponsors, collect data to publish a book, and to ensure they were staying true to the membership base. They were also seeking a better way to collect and evaluate data for organizations who apply for a MEECO Leadership Designation™, a designation for organizations who present best-case behavior related to employee sciences™, corporate culture, and executive coaching.
Through their membership with TechSoup, ACEC found QuestionPro to be the most viable solution to reach all four business objectives over the past year. Although it took time to learn all of the features and practical applications of the different types of data points collected, ACEC was able to significantly decrease the length of time applicants needed to complete applications. They can collect and organize critical data, and provide an easier way to compare and contrast candidate information to present designations for their sister organization (the MEECO Leadership Institute), as well as track the satisfaction level of its members. All of this is critical to their growth path.
QuestionPro allows the ACEC and MEECO to focus on the customer experience
After implementing QuestionPro's solution,100% of the admissions team, the designation team, and the certification review team were delighted with the smoother process. They were able to review more applicants faster and more efficiently than before. Data collected via surveys through the MEECO Leadership Institute are discussed and shared throughout the network and are opening doors to new sponsorship opportunities. The data collected will also be the foundation for a new book on the topic of executive coaching.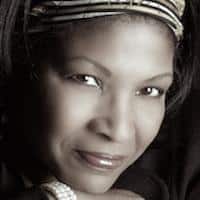 "Our main objective for ACEC and MEECO is to be a part of the fabric of organizations and lead transformation and innovation. Without QuestionPro, we were unable to compare, contrast, organize and use data effectively. We're pleased with the impact QuestionPro has made in our customer experience and look forward to continuing our partnership with them, as we are discovering even more ways to incorporate QuestionPro to streamline our business."

– CB Bowman, CEO of the ACEC and MEECO Leadership Institute.