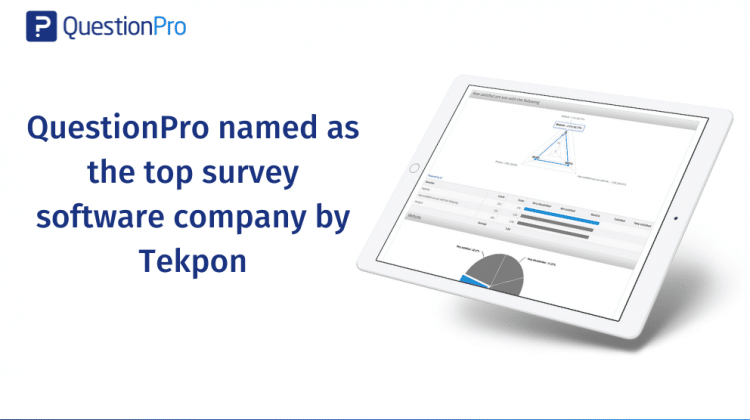 While as we look back at 2022 and reflect on what we could achieve this year, what better way to end than being appreciated by the software community!
Tekpon, a leading software aggregator, recently announced QuestionPro as the top survey software company in 2022. We feel happy and proud to be named alongside companies like Adobe, Pipedrive, PartnerStack, and others.
While we often receive roaring reviews on G2 from our customers, getting recognized by Tekpon means a lot to us.
About Tekpon:
Tekpon is a software encyclopedia open to everyone who understands the impact of useful software in their life. Tekpon is a software aggregator that helps people change how they consume and purchase software products and services. Tekpon has behind a team of enthusiastic tech lovers, but most of all, their main goal is to help users boost their lives and businesses with the right software.
For more information, visit Tekpon.
About QuestionPro:
QuestionPro is an online survey software made for everyone who wants to collect data, be it a student, a startup, or an enterprise. We offer a wide range of tools to conduct market research and transform the experience of your customers as well as employees.
With QuestionPro, create, distribute, and analyze online surveys, polls, forms, and quizzes. Customize the look and feel with various branding options, themes, and more. Best of all, our customer support team is available 24*7 to ensure your success.
QuestionPro complies with data privacy and security regulations like GDPR, ISO 27001, HIPAA, etc. With over 10 million users across 100 countries, we have offered our products and services to Fortune 100 companies, academic institutions, small businesses, and individual researchers for over two decades.