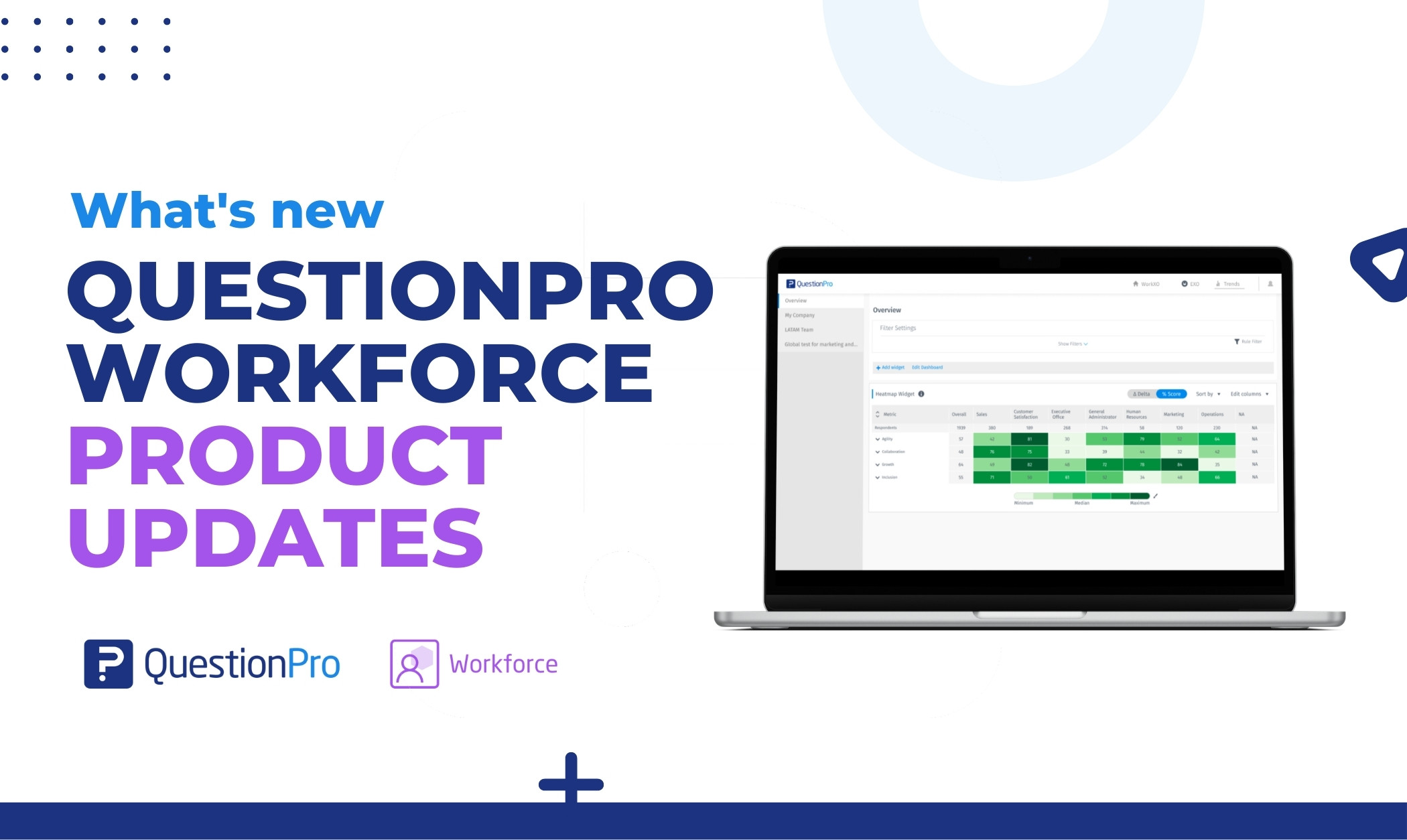 We are thrilled to announce the latest QuestionPro Workforce updates, rolled out as part of the June 29th, 2023 sprint. This update brings significant functionalities and enhancements to our platform, empowering organizations to make more informed decisions and drive positive changes in their workforce management. Let's delve into the key features and improvements that this update brings to our platform.
1. Unique Identifier for Participants
A Unique Identifier in an employee survey is a distinct code or identifier assigned to each survey participant, ensuring their responses remain anonymous while allowing for accurate data tracking.
It helps maintain confidentiality, encouraging honest feedback from employees without revealing their identity. In addition to safeguarding privacy, Unique Identifiers play a crucial role in Human Resources Information Systems (HRIS) by enabling seamless integration of survey data with individual employee records.
By linking survey responses to specific employees, HRIS can provide comprehensive insights into employee engagement, performance, and other vital metrics, facilitating data-driven decision-making and targeted HR interventions for organizational improvement.


2. Show/Hide Markers and Building Blocks on Widgets
We understand that flexibility and customization are crucial for an exceptional user experience. With this feature, users can now show or hide markers and building blocks on widgets, allowing them to view questions directly or hide them based on defined categories.
3. Global Dashboard Read-Only Access
In order to foster collaboration and facilitate data-sharing across the organization, employees can now enjoy read-only access to the global dashboard widgets. This means that while employees can view the dashboards, they cannot modify or edit them. The added ability to download reports empowers users with actionable insights while maintaining data integrity and security.
4. Customize Validation Text
Participants taking the survey can now benefit from a more personalized experience with the ability to edit the validation text. This customization option ensures that the instructions and guidance provided during the survey are aligned with the organization's unique needs and culture.
5. Enhanced Anonymity Settings
We recognize the importance of anonymity in survey responses. To ensure the utmost confidentiality, if the anonymity threshold is not met, users will be unable to access the data, and a clear explanation will be displayed. This applies to both data visualization within the platform and data export functionality.
6. Assign Groupings on Various Prominence in Answer Options
Understanding the prominence of answers in a survey is essential for meaningful insights. With this feature, users can now assign groupings on various prominence in answer options during survey creation. This empowers organizations to identify strengths and positive elements within the workforce, enhancing employee satisfaction and overall organizational success.
7. Show/Hide Favorability
Data analysis is made easier with the option to show or hide favorability on the Scorecard widget. This enhancement allows users to focus on the specific metrics that matter most, enabling more targeted and insightful decision-making.
8. HRIS Integration – Export Functionality
Seamless integration between our platform and HRIS systems is crucial for efficient HR management. With this update, users can now download the log of actions and schedules from HRIS integration in Excel format, streamlining data access.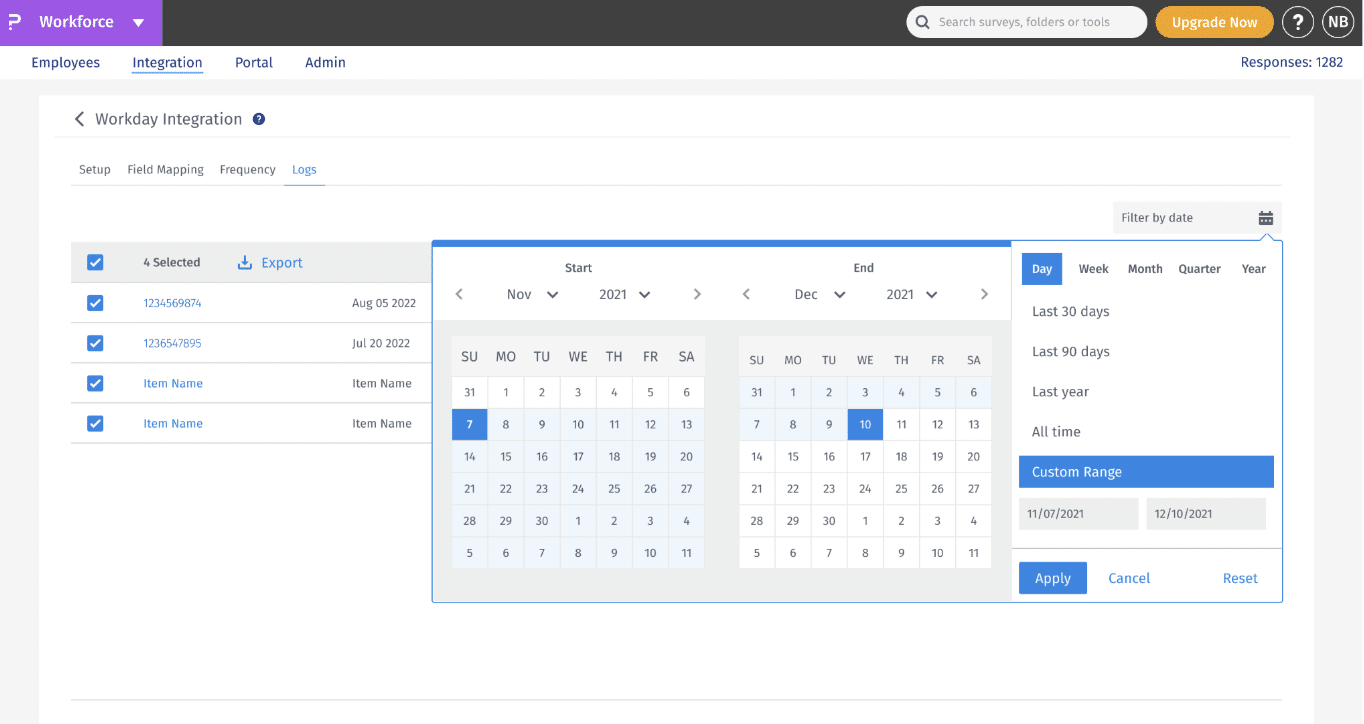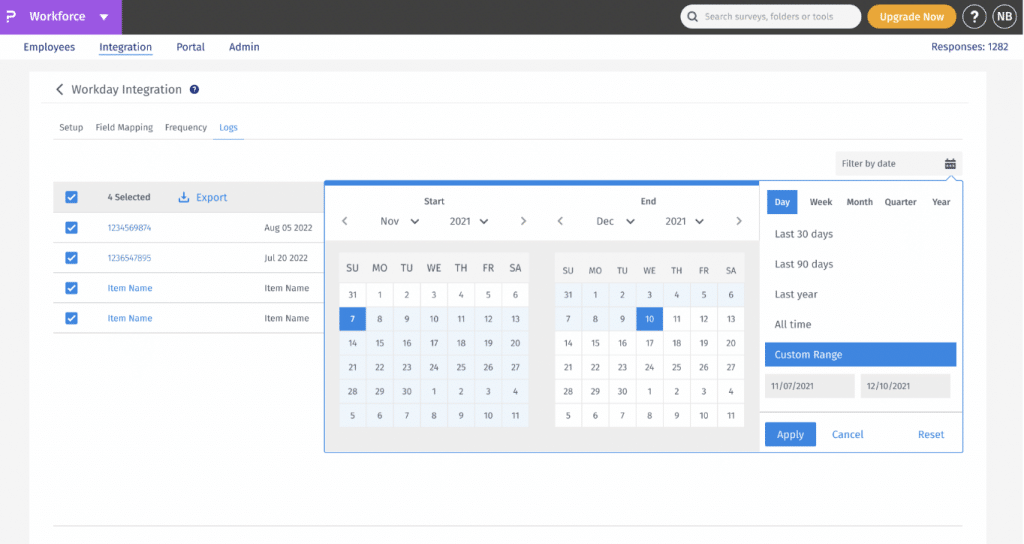 10. Improved UX/UI for Survey Finish Page Setup
A polished and user-friendly interface is at the core of our platform's design philosophy. We have updated the Survey Finish Page setup UX/UI to align with our commitment to an exceptional user experience. With the ability to preview the finish page during setup, users will have a seamless experience.
11. Performance Optimization
We understand the importance of a responsive and efficient platform. With this update, we have optimized the performance of the 360 mail criteria setup, ensuring a seamless user experience.
We are excited about the possibilities these updates offer and look forward to your feedback and success stories with QuestionPro Workforce.