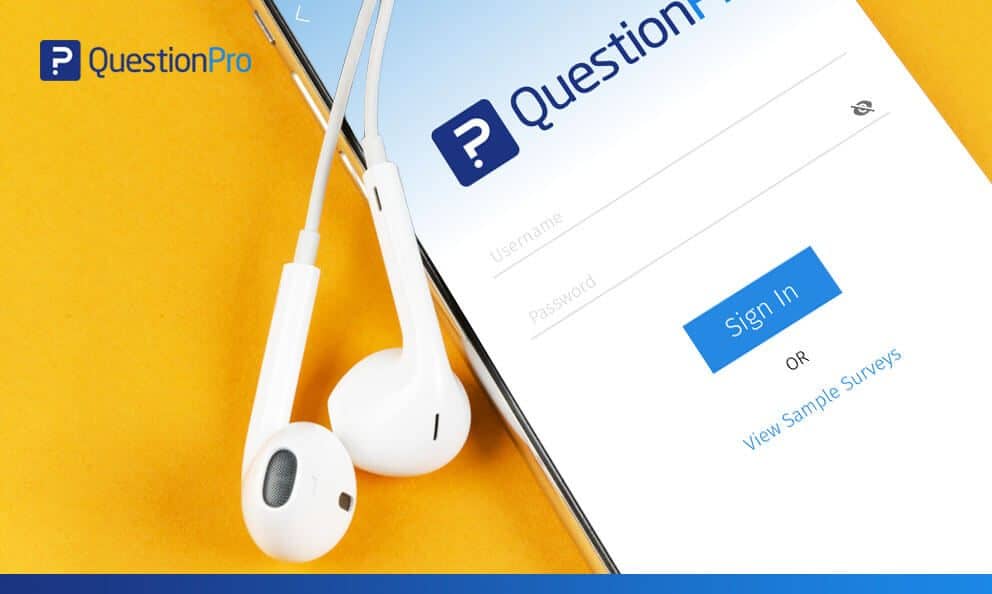 It's true that internet penetration across India has significantly widened in range. But even today rural India is home to 68% of the nation's population but only 9% of this land receives mobile internet coverage.
This makes it extremely difficult to conduct digital survey in these areas as there is a high risk of data loss. NGOs and charities who work across these regions to provide safe drinking water, provide life saving heathcare, work on spreading education and social awareness campaigns and so much more, particularly find it disrupting to their research efforts.
Integrating offline data capture
As an effective response and rescue from this persistent problem, QuestionPro built a mobile and tablet application that allows anyone to capture 100% of the data without depending on mobile internet availability. It allows you to fully customize the surveys with your own branding, access the save sophisticated logic that is available for designing QuestionPro powered online surveys and get insightful analytics on the data captured.
Several non-profit organizations such as the Oorja Solution and Anant Innovation have successfully used the app to capture information from remote towns and villages where not just mobile internet but even electricity is scares or non-existant.
So how does this process work? QuestionPro's app is designed to capture and save any data collected in the offline mode, directly in the device being used. Once the device detects internet connection, the data is uploaded to the cloud and now you have your survey report as well as the corresponding analytics.
Overcoming unexpected loss of connectivity
The offline feature is not just useful in rural areas. Even while asking customers to fill out surveys in zones with low connectivity, the offline feature can save a lot of embarrassment. Imagine finally getting a customer to fill out the survey but suddenly facing disruptions due to low mobile signals.
In the case of QuestionPro's mobile and tablet app, the interviewer can switch to the offline mode in a seconds passing and save the critical data.
Conduct research anywhere on Earth!
Organizations spend millions in field based market research leads, but it can result to significant loss in operational cost simply due to disruptions in data packets.
Now you can finally plan and carry out field research without worrying about internet coverage, invariant of your research location.