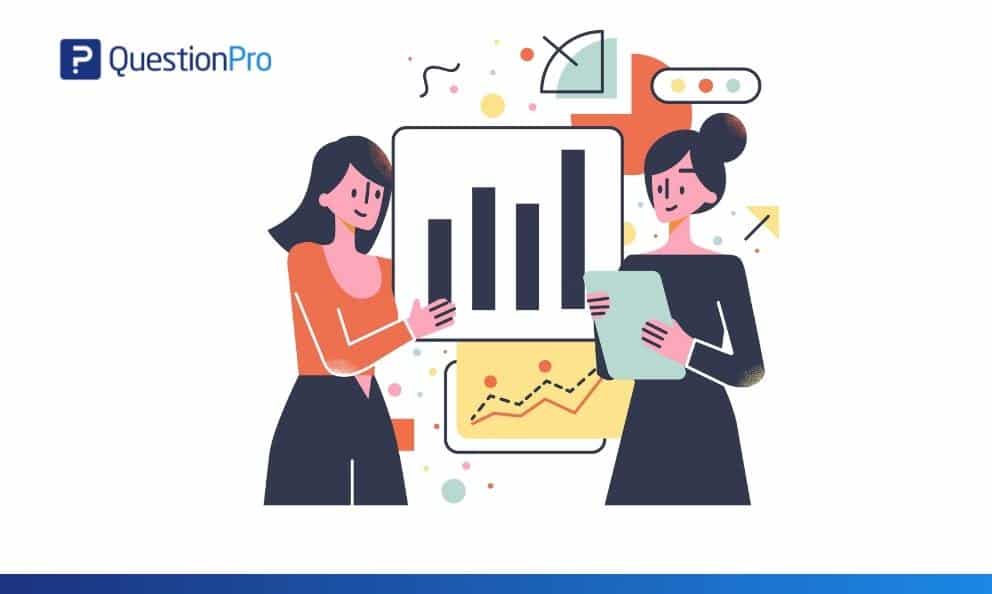 At QuestionPro, we believe in continuous improvement and innovation to offer products that cater to the evolving needs of the world of research. Our team is constantly striving to make sure you get the insights you need to offer the best products and services, here we are with a list of all the new features and enhancements released last month.
Research & Insights
Surveys: 
Bugs and other enhancements
SA-8932 — Invalid Password error for survey link having security setting 'Email Invites Only' 

SA-9409 — Incorrect images for smiley star rating question on report dashboard

SA-9469 — Dynamic show/hide logic is not working in mobile with side by side matrix 

SA-9486 — Unable to edit Closed Message when Account Language is set to Spanish or Portuguese 

SA-9531 — Header is showing as first contact while uploading email list in bulk 

SA-9535 — Criteria while creating action alert is not getting copied 

SA-9540 — Alignment difference of Thank you Email Notification in Outlook and Gmail

SA-9543 — Redemption codes are not being generated for Amazon Gift Cards as rewards

SA-9591 — Issue with PDF download option for dashboard 

SA-9545 — Removed budget scale question type

SA-9254 — Issue with deleting "Warning – minor question setup issue detected

SA-9430 — Forms product preview is not showing 

SA-9550 — Forms product Issue with the Contact Information Question on Forms

EC-1371 — Updated date filter UI for SMS logs page

EC-1394 — Empty date values are not getting pushed to Salesforce

EC-1348 — Bad values for Custom1 and Custom2 while posting data to Salesforce error message in the logs

EC-1382 — Two Re-post data buttons in response detail and one of the repost to Salesforce button not working

EC-1330 — Issue with the submission of survey having SAML authentication

EC-1351 — Issue with google sheets while copying a survey

EC-1367 — Issue with GDPR: Data Rights Request notification email 
Communities
Enhancements
Bugs and other enhancements
CM – 2645: Fixed issues with deleting multiple topics in the community.

CM – 2647: Fixed the issue of members not seeing surveys in the portal.

CM – 2626: Fixed the reminder template issues.
Workforce
Enhancements:
Bugs and other enhancements:
WF – 2525: 360 SSO issues fixed

WF – 2614: Nominated Raters now contains all the nominated raters information

WF – 2623: OOM issue while individual report generation is fixed

WF – 2581: Automated report issues are fixed

WF – 2607: Priority Report issues are fixed

WF –  2600: Matrix question type issues are resolved

WF – 2547: Individual report creation UI issues are fixed

WF – 2590: Relationships are now loading for new 360 Surveys

WF – 2588: Participant tab issues are fixed

WF – 2579: Custom Relationships are now reflected on the distribute tab in 360 surveys

WF – 2592: Subject survey link merge tag has been added

WF – 2534: Delete option is now visible on hover
CX
Enhancements
Bugs and other enhancements
CX-.2050: Fixed the issue where a client was facing an issue with the FTP connections

CX-2076: Fixed the issue where managers were seeing Oh Snap error on the portal

CX-2086: Fixed the issue where Wrong Transaction Count was displayed for the March 2021 month
Hope these features and enhancements will help you advance research while ensuring the best experience for your audience, customers, and employees.
If you have any ideas, questions, or feedback, please send them to us at feedback@questionpro.com