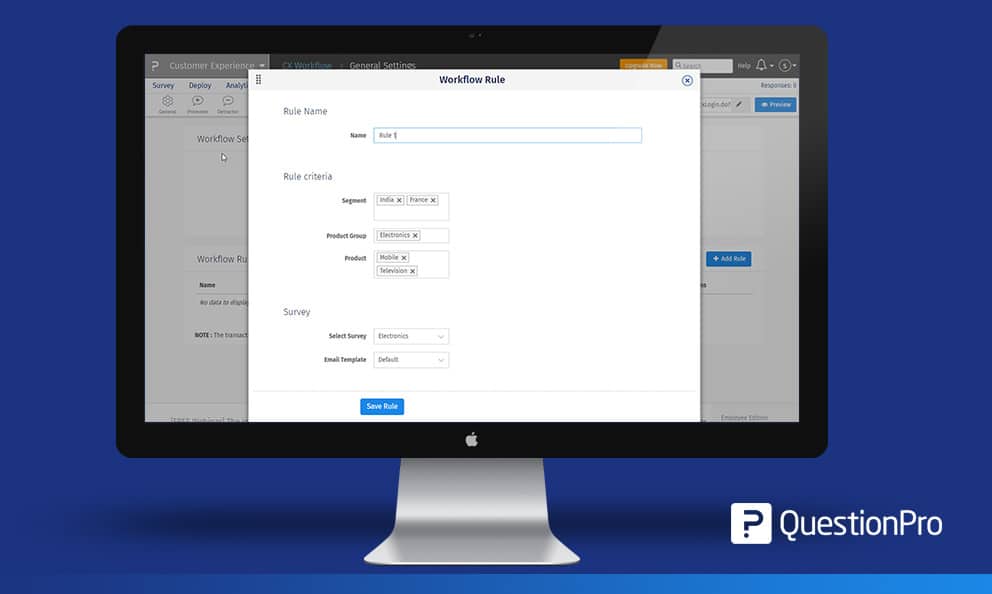 When you have a list of customers to send surveys to, there are certain criteria already associated with each customer which determines which survey they should respond to. In the past, while sending out an invite, you would need to explicitly select the survey every time in any CX system. For example, to send out a product returns experience survey in any CX system, you would have to import files with customer details of the returns transaction that matches the details being surveyed. Files had to match the survey and be done manually. That was such a pain!
The good news – we've alleviated this pain point! Now with our Questionpro CX solution, we are unveiling a 'workflow' which allows you to send out any number of surveys with just one data file.
Discover why CX Workflow is awesome for the customer journey
What is Workflow?
As the name suggests, it is a sequence of processes that will lead to the completion of any act. For sending out any survey, the most obvious steps are:
Import a data file with customer details

Select the survey to be sent out

Verify and send it out with a single click

Repeat the process for another survey.
CX Workflow simplifies this process for you by eliminating step 2 and 4, making it a simple 2 step process i.e.
Import the data file with customer details

Send the Survey out with a single click
Interesting! How does this work?
Alright, this is no magic. It is a simple process where you can define the rules beforehand in our CX System.
Refer to the below image along with the steps to understand the process: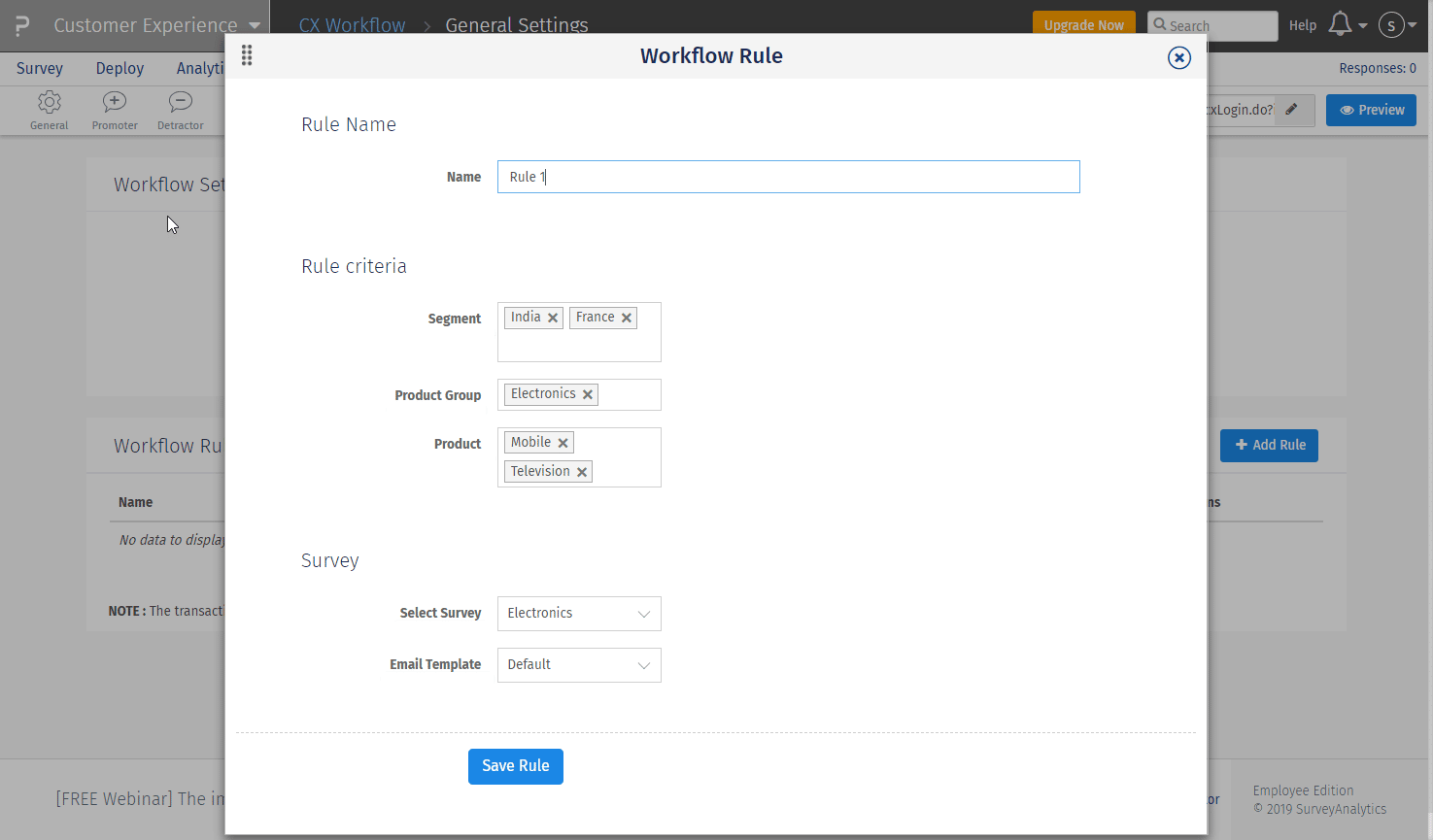 Name the rule that you are creating for future references

Choose a combination of values for given fields(Segment, Product, Product group, etc.)

Select the Survey which should be sent out if the above set of criteria matches.

Select the email template which should be sent out to the customers.

Save the rule and you are good to go!
To learn more, contact us today and we can introduce you to the entire CX Workflow system and show you how to apply it to your upcoming customer experience projects.