Generating reports from employee surveys is crucial for every office, every function, and every team is unique. What holds for one department may not be for some other department. Employee engagement, productivity, and satisfaction levels will be unique to functions and teams. This means every department needs its report with unique data points and criteria.
While speaking to some of our clients, we realized that many of the managers wanted to generate reports that required a combination of demographic or custom fields. They would need two sets of rules to download a report, for example, Texas as the location and Business Development as the department. We took note of this and took it upon us to allow this in our next update. With this month's update, you can generate PDF reports by selecting a primary and a drill-down segment. Admins no longer need to select location and function individually. They can simply select location and department in the primary and drill down segment which will trigger PDF downloads for all locations and department values in a zip file.
You no longer have to worry about generating multiple reports with this new feature update to Workforce. The process is quite simple, and we've outlined the steps for you below.
1) You can find the Stack report under your Employee Roster. Simply click on Export in there to download your reports.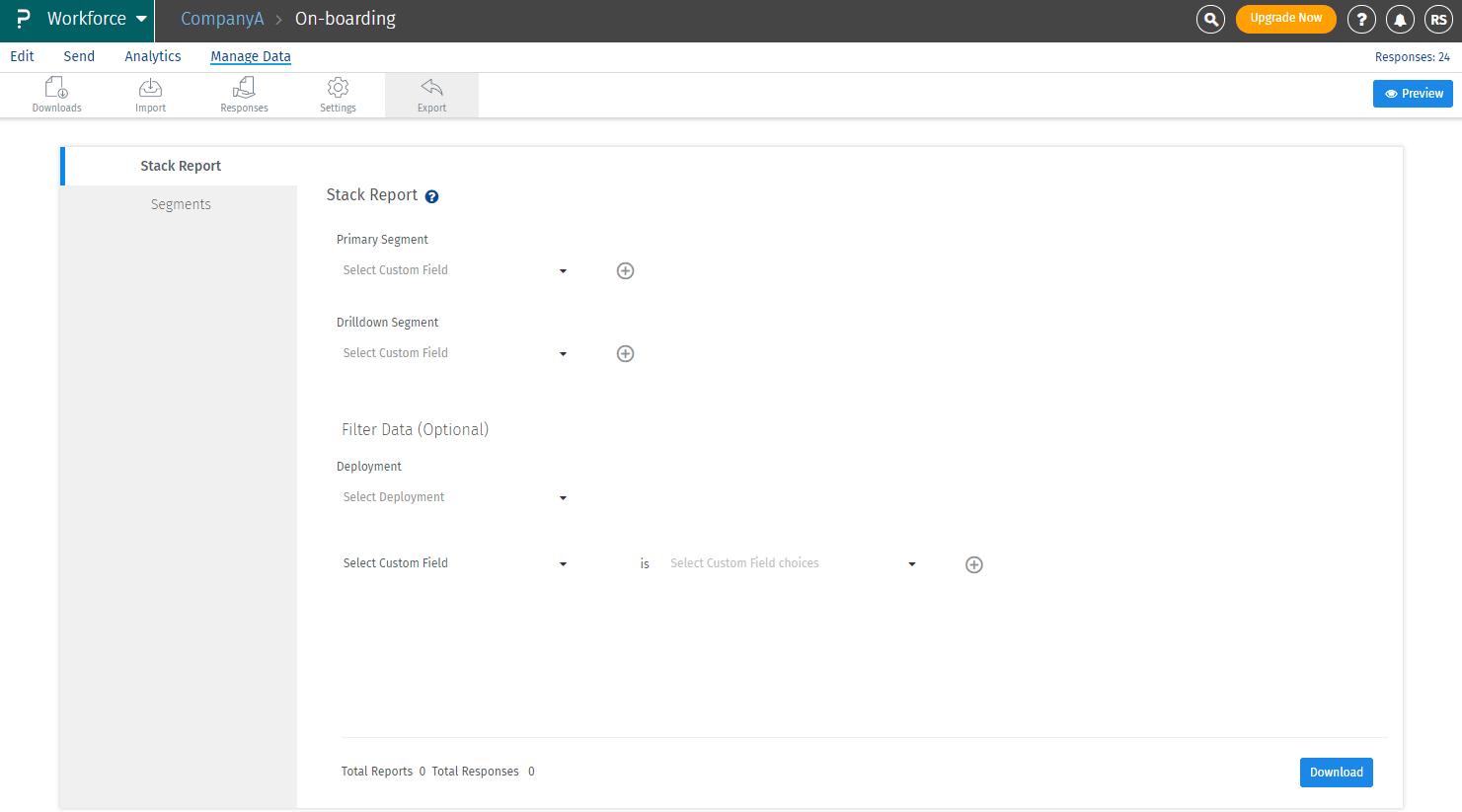 2) The first step in setting up the report would be selecting the primary segment.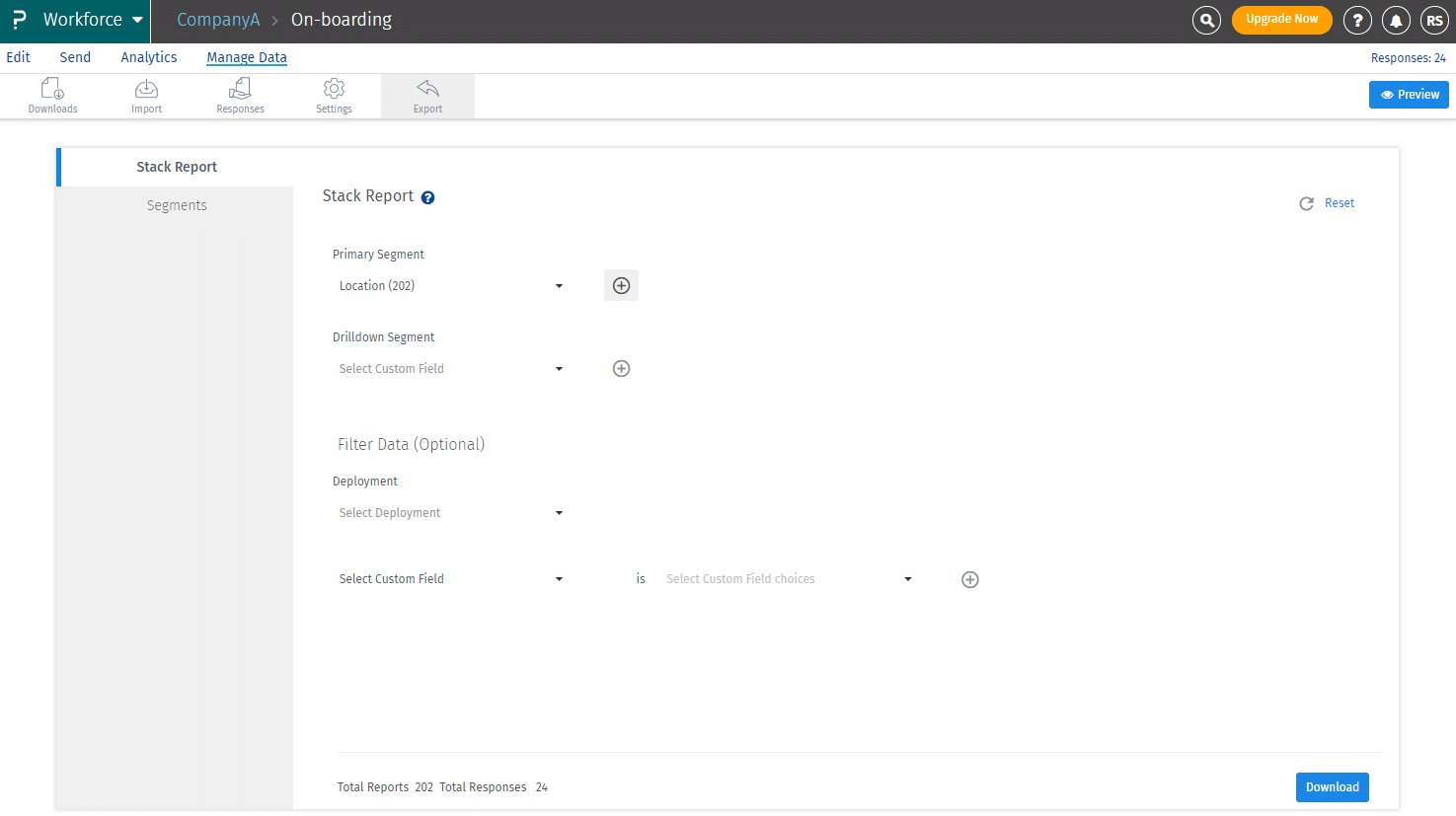 3) After you have decided on the primary segment, click on the '+' button to make your selection. Let us consider the example of the primary segment 'Location' in this case. Once that is selected, it will show all of the values in the system.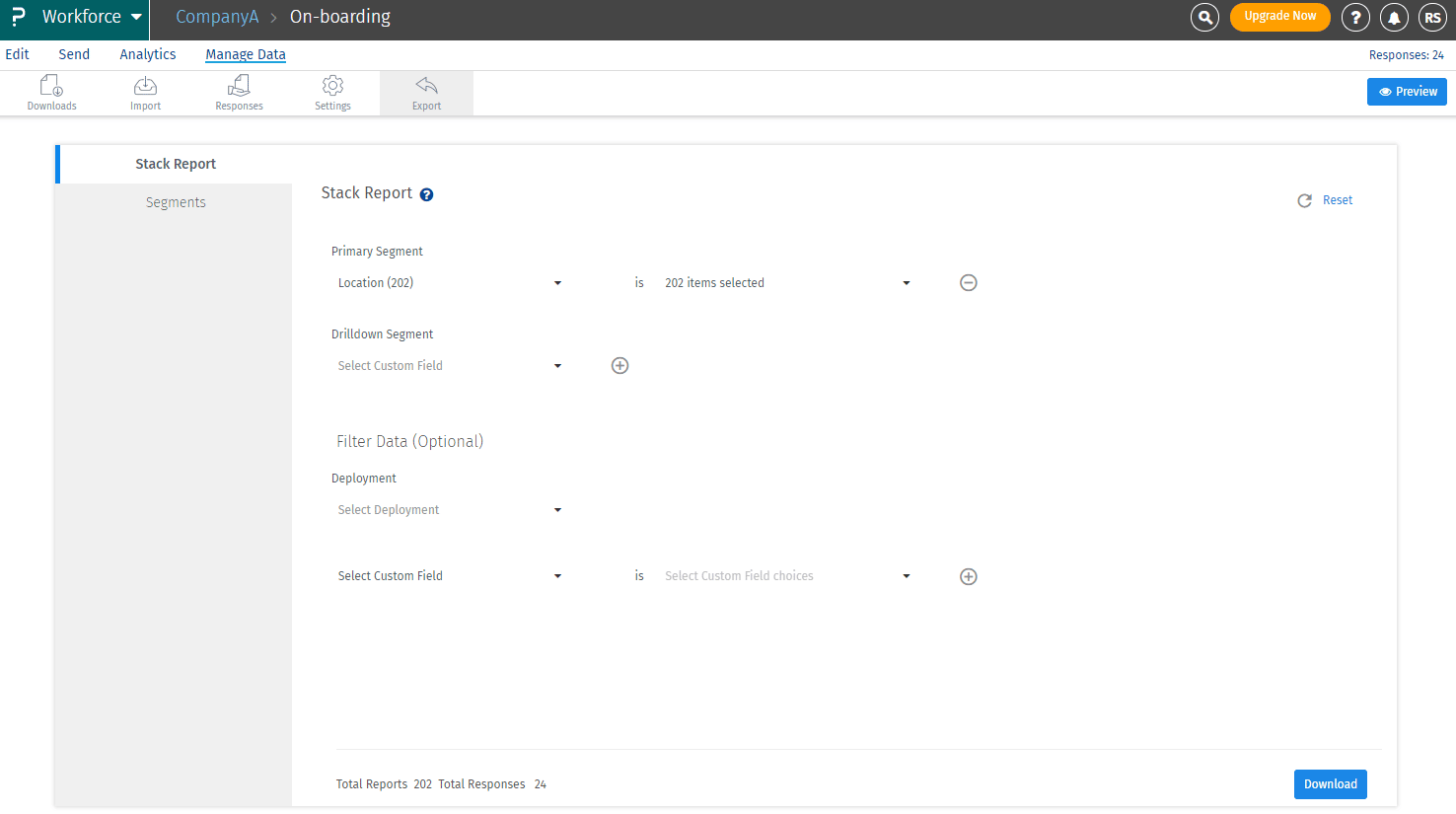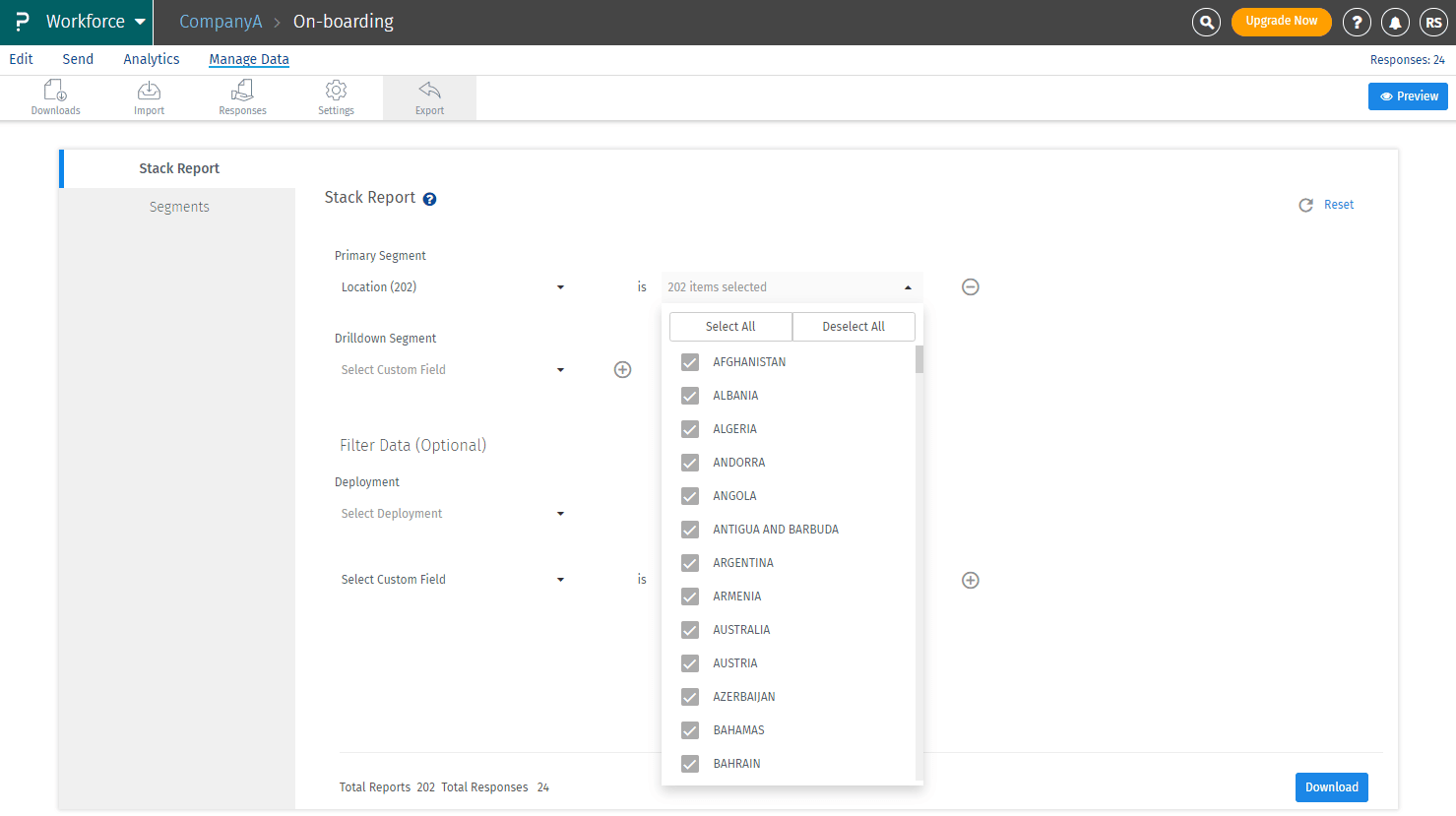 4) Once you have done that, you can select the 'Drilldown' segment i.e. demographic fields defined in the employee roster. You can make your selection from the list accordingly.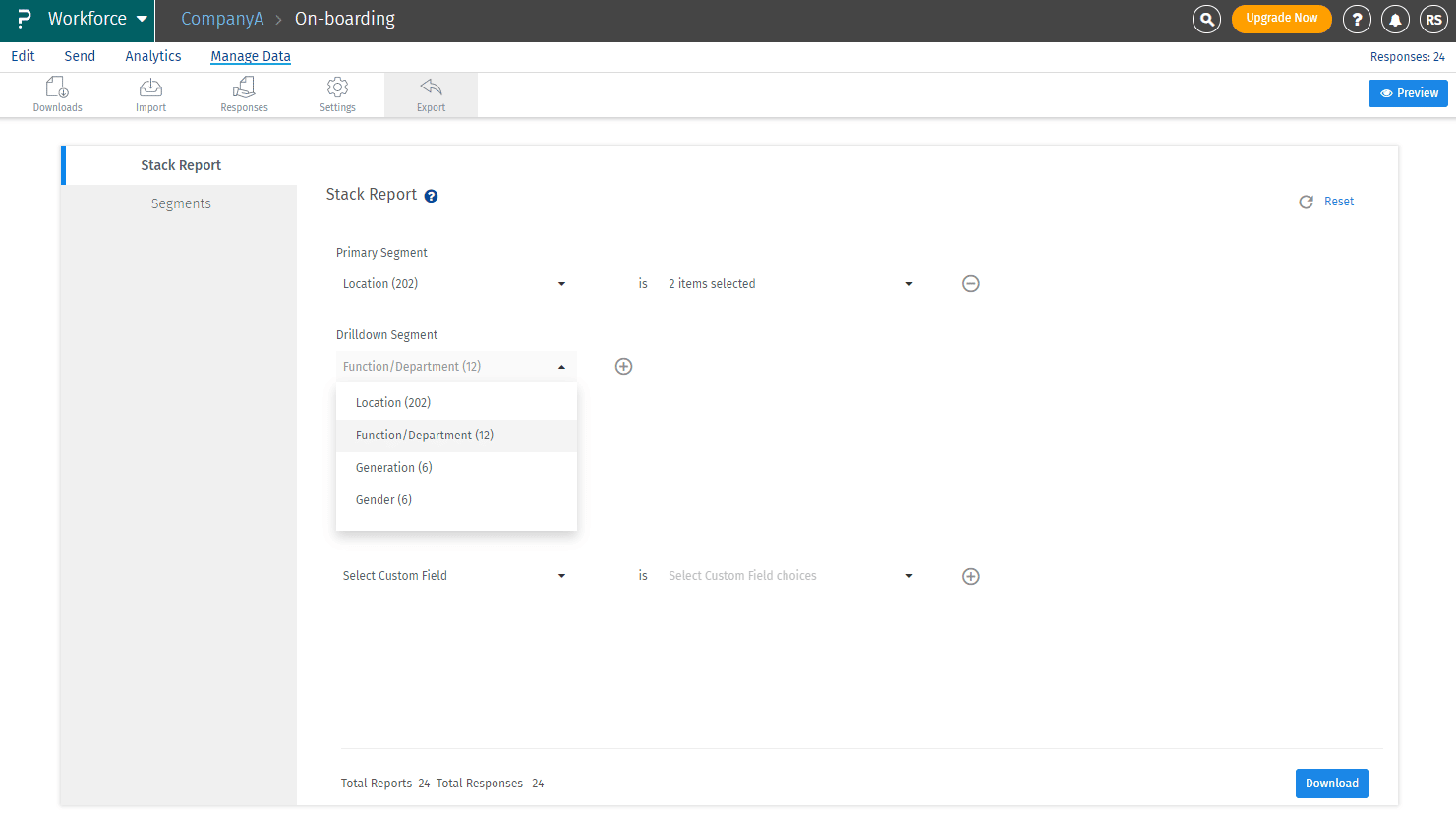 5) Once the segments are selected, you can apply filters to your PDF reports.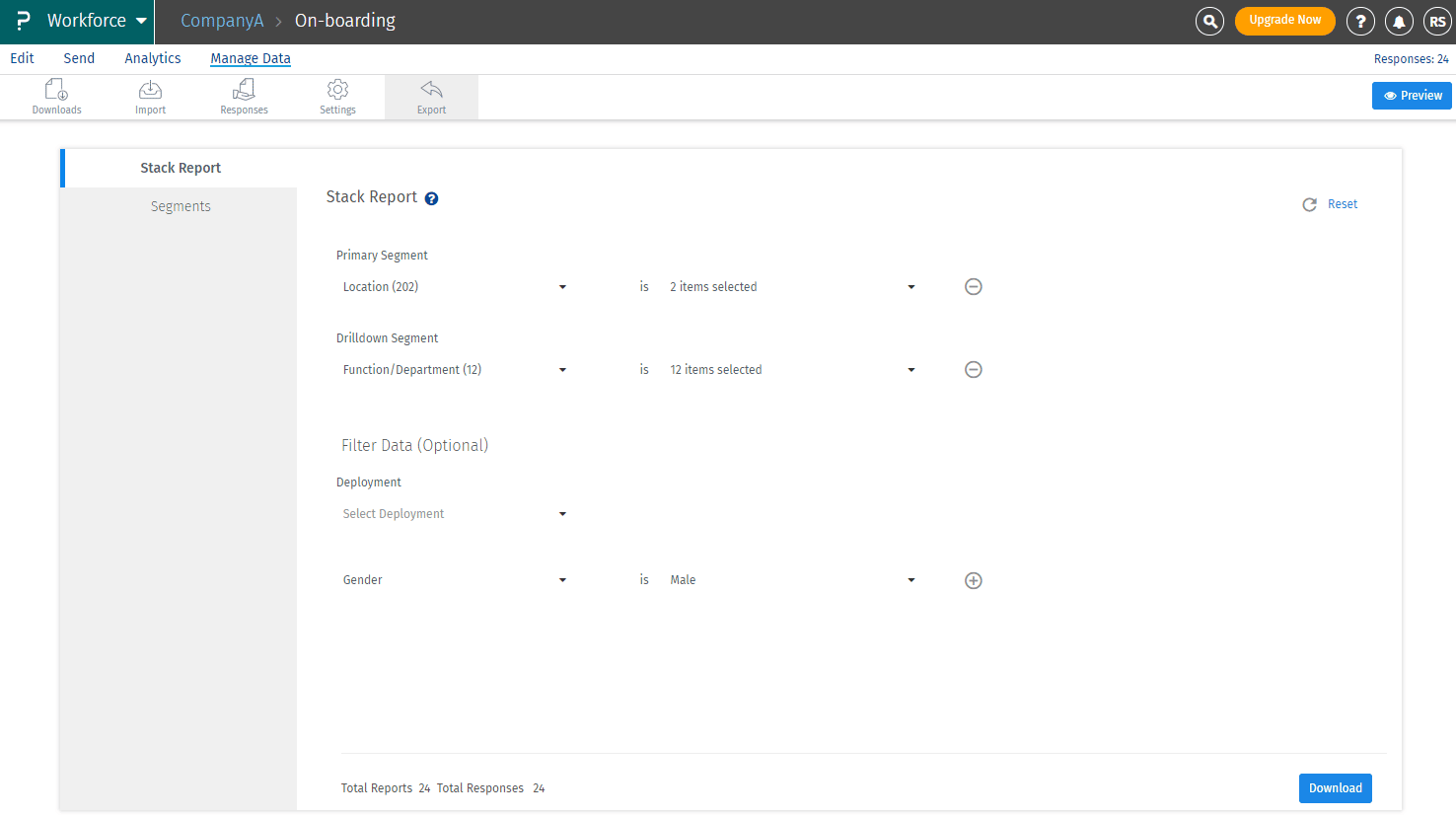 6) Click on the download option will generate a zip file of the PDF report. You can see the number of reports generated along with responses. A notification will be sent to the admin informing them of the file and download progress.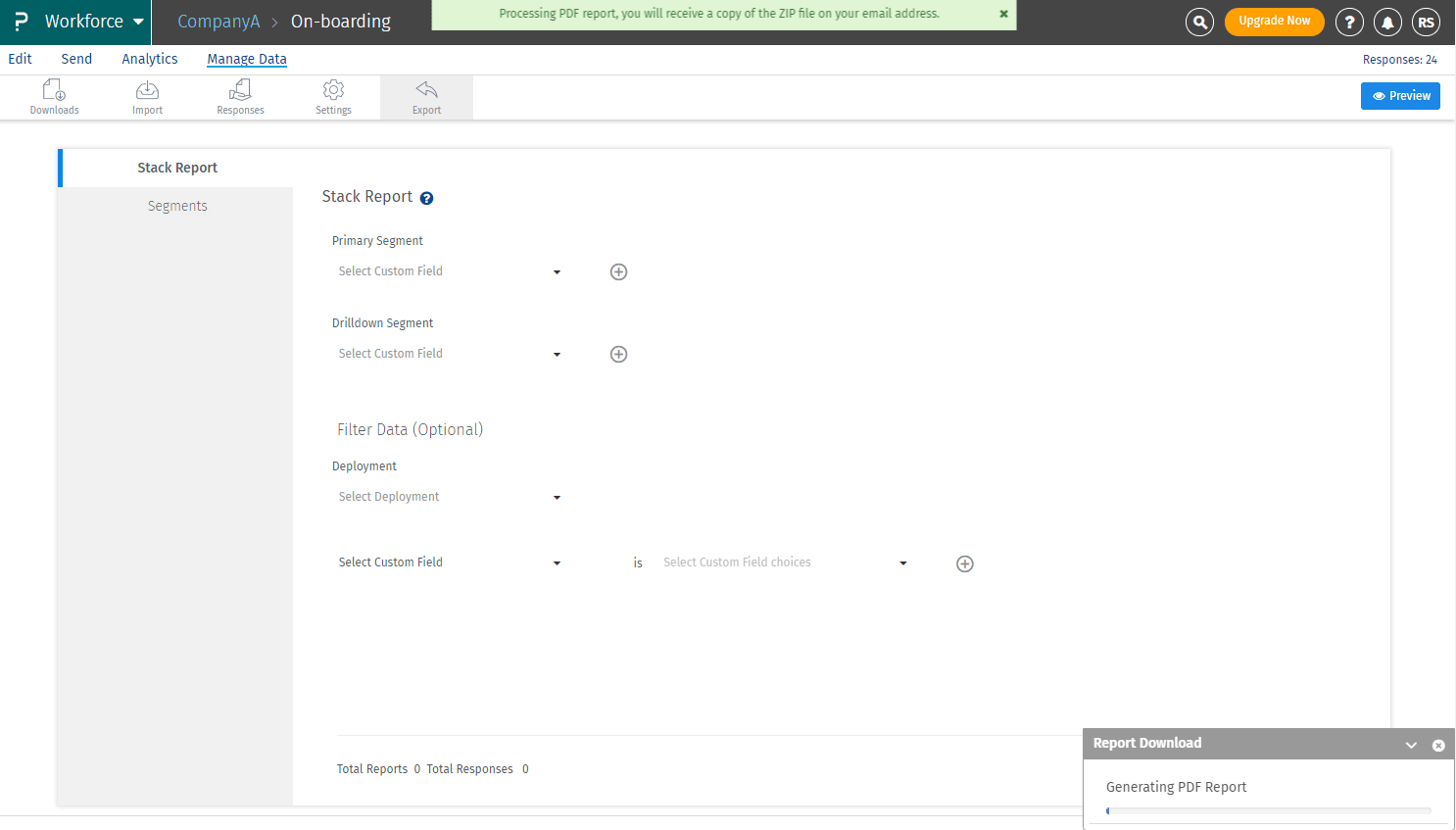 Many more updates to Workforce are coming soon, stay tuned!