It's St. Patrick's Day here in the US.  Statistics say that more than 90% of the US population celebrates St. Patrick's Day and about 30% of them will celebrate it in a bar or restaurant today.
Skip like a leprechaun and take our St. Paddy's Day Survey!
And just for fun — here are a  few infographics with some interesting stats!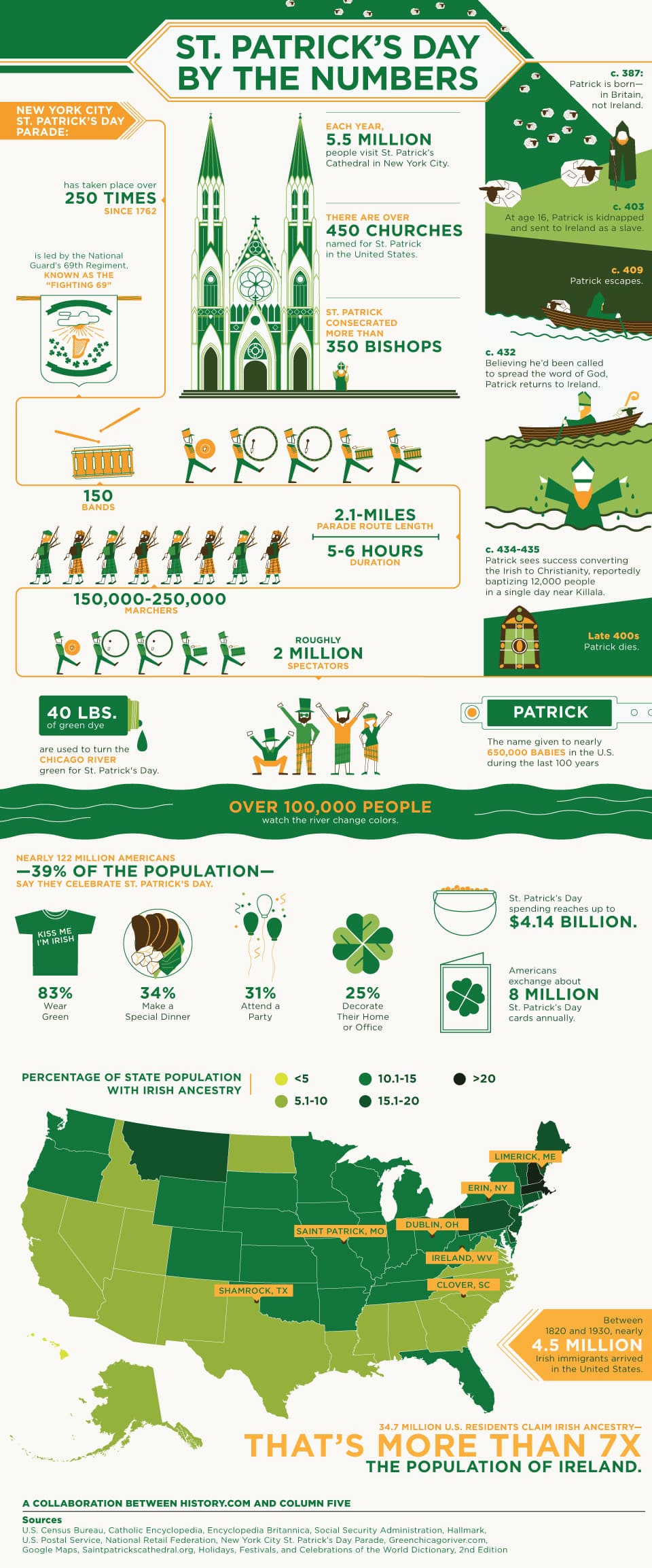 Source: http://www.history.com/interactives/st-patricks-day-by-the-numbers

Source: http://visual.ly/fun-facts-st-patricks-day