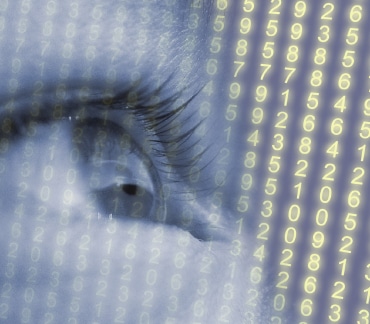 Today's guest post is by Maria Duron, the chief buzz officer, coach and speaker with buzz2bucks.com.
Research numbers give us so much rich information providing insights and basics on clients and contacts.  I've always been a fan of market research from my days as a market researcher in the media industry. Understanding "the who" and "the what" is so fascinating! And, the benefits garnered from that research are not  just limited to large companies.
How can small companies and solo professionals make the most of research data?  The demographics provides us some of the basics of who a client is yet even more interesting is the psychographics – the "why" behind what they do.
Whether you're connecting for work or for your own business, there are people who are beneficial for you to connect with.  I always recommend that you deepen your connection with those who already know you – those who you already have some degree of "know, like and trust".
These are your current customers or contacts.  After all if they did business with you or connected with you, you've established some level of "know, like and trust".  It's a much higher starting point then starting from nothing.
Further, spend some time really understanding who you would like to connect with that would be an asset in your goals.  For example, identify who would be a great connection for you.  Who would make a decision or be involved in a major project, position or department you're interested in. Or, who would take you further connecting with leaders in your industry?
Most important is finding people prior to the time that they're in the "looking zone".  This applies to employees and entrepreneurs alike.  For entrepreneurs, what does your ideal customer "look like" before they're in the looking zone?  If you're a realtor, before someone has an interest in selling their home, what do they look like?  Maybe they just found out they were pregnant and are now thinking their current place is too small; maybe their child just graduated and are off to college and now their home is too big; or maybe they just were divorced and realizing they want to start fresh or find a new place.   It's important to connect with people prior to them looking.  When people are approached to connect when they are in need of something, they are leery of the intention for the connection.  They wonder, is it genuine?  That's why the connection and the relationship must develop prior to the need. Thus, you are seeking to develop your connections prior to the looking zone.
To maximize this connection, when your connections are in the "looking zone" – where is it they spend time with others just like them?  For example, in keeping with our realtor situation and targeting someone who is going to have a baby and wants to sell their current home, let's say before they're in the "looking zone" they might look like parents with younger kids already, or they might have been married a couple of years and are thinking of starting a family.  So, where do they hang out with a great number of others like them?  It could be at a doctor's office, Lamaze class, elementary school or day care or even a kindermusik class.
Now, take one step back from that and ask yourself, "where are they spending times before they're in the looking zone?"  This is a vital question to ask because everyone wants to make contact with your prime customer when they're in the looking zone. Everyone wants to talk, meet or sell them what they need.  Yet, if you have a relationship already established with them prior to their need; if you have developed some "know, like and trust"; if they've had chance to sample your character and competence, then when the needs arises and you are visible and credible to them, they will call on you.
About the Author: Maria Duron is author of the book "Mouth to Mouth Marketing" and the eBook "Social I.R.A." She's been quoted as a marketing and word of mouth expert by Entrepreneur Magazine and contributes to several publications and is the creator of #brandchat, a weekly twitter conversation about all aspects of branding. She broadcasts weekly as the business coach with CBS7. Duron will speak at the 2009 Massachusetts Conference for Women.