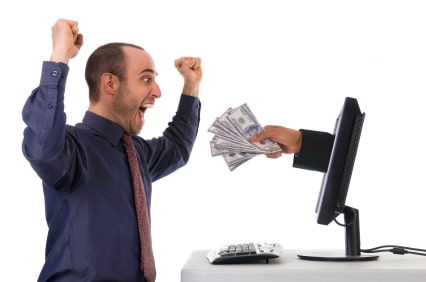 Last week, our article on how to create a survey for your market research plan generated some conversation about how to increase response rates and audience participation.  One of the recommendations was to offer a reward to respondents for completing a survey.
"OFFER A REWARD?!"  Can QuestionPro do that?
Now QuestionPro has a REWARD feature — !
Yes!  Now you can actually give respondents incentives to complete your survey — it's crazy easy.  Here – let me show you how:
[youtube=http://www.youtube.com/watch?v=zgXQptnwrN8&w=425&h=344]
Why you should add a reward component to your survey
There have been lots of studies that have explored the effect that incentives have on response rates.  In fact, the question isn't so much whether or not incentives increase response rates — it's what kind of IMPACT that incentives have on response rates.  One study found that offering an incentive improved the overall quality of the data because there were fewer "I don't know" and no answer as well as longer responses to open ended questions.
So the bottom line is that when you want more better responses to your surveys — an incentive of some sort is a great idea.
Some cool incentive ideas for your survey
Cash — Yup – cash is really the best incentive.  It both increases response rates and improves the quality of answers.  Now, as much as we all wish QuestionPro was a money machine — it doesn't distribute cash.  You have two options if you want to give cash.  You can use the coupon option and provide a coupon as if it were a gift certificate for a specific cash value — but I don't think that has the same impact as receiving cash.  Another thing you can do is create a "user defined reward" and when the respondents get routed to the page to claim their reward, they can enter their contact info and then you can send them cash in the mail — the great thing about this is that you can increase your cash incentive because the only people who will receive the reward are those who complete the survey.
Coupons – This is another great incentive for your respondents – especially if it's for a product or service that they like.
Prize drawing – Enter all completed surveys into a drawing for a substantial prize.
Rewards points  – Offer rewards points toward their account for completing a survey — don't be cheap and greedy about it – make it substantial, it is only points.
What have been some of your most successful rewards for completed surveys?  Which reward gave you the best response rates with the best quality answers?