Have you ever been writing a survey and wished you could ask respondents to watch a  video in order to answer the question? For example, maybe you want to poll respondents about their reaction to a political speech. Well, now you can when you use our 'video as a question type' feature, and the best part is it's so easy, even my software-illiterate mother could do it (sorry, mom).
Here's How You Do It
Login to your QuestionPro account and open the survey that you want to add a video to. Find or create the question you want to add a video to, and then click "Edit" to edit your question.

Once you click "Edit", you'll notice there is an option on the lefthand navigation for "Display Settings", and once you click that, those settings include a field to enter a YouTube ID number.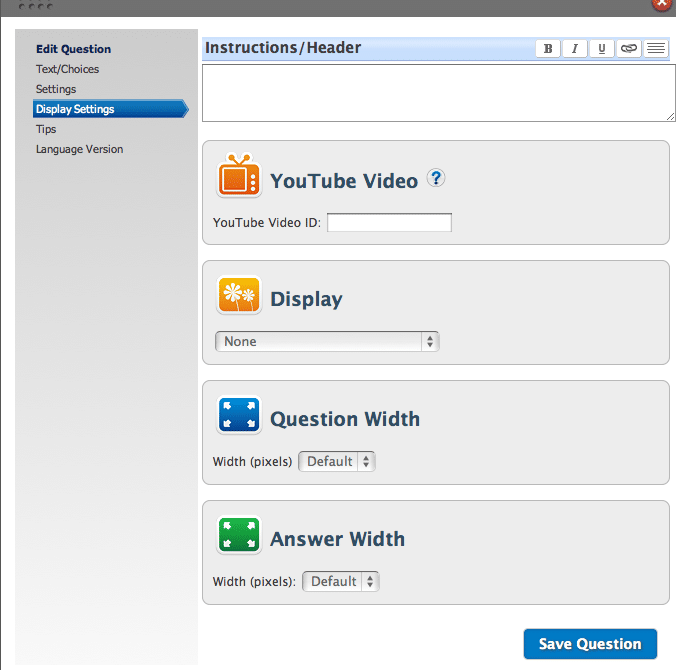 Now, every video uploaded onto YouTube has its own, unique ID number, which is always part of the hyperlink at the top of the page.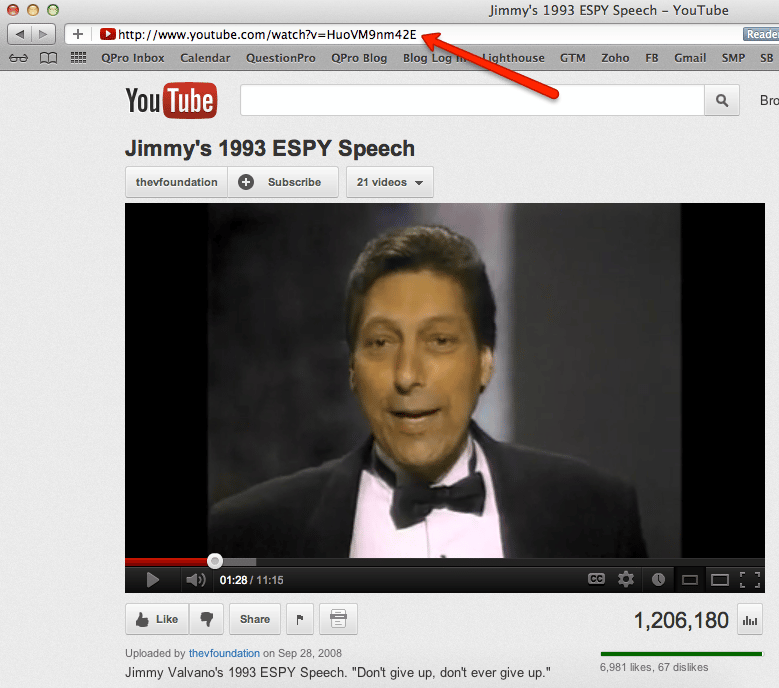 All you need to do is copy and paste that ID number into the "YouTube Video ID" field.

Save the question, and you're all set!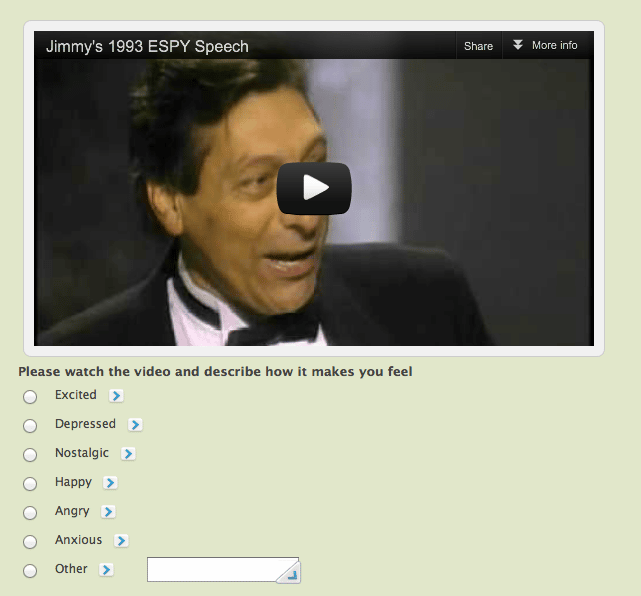 Now, if you don't mind, I think I'll go watch Jimmy V's speech…after all, it's one of the greatest speeches of all time, and I bet we could all use a little motivation to make it to the weekend!