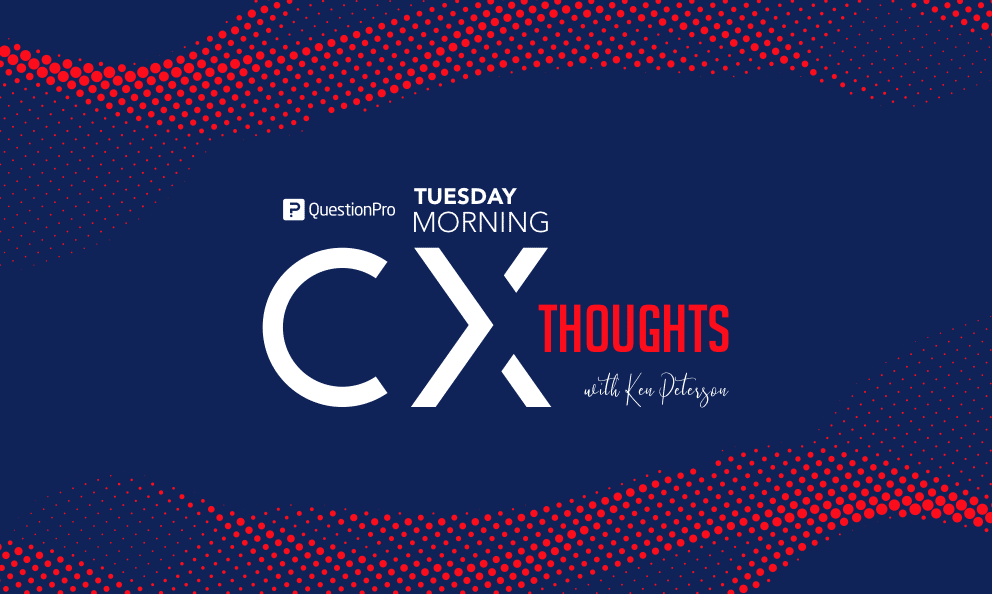 A Storm Creating a CX Storm
This past weekend, I was in my old hometown awaiting my family to join me for spring break and an opportunity to say hello and goodbye to friends, an opportunity they missed last year amid COVID-19 and our move.  I made my way to our destination ahead of my family to take care of some business ahead of the break.
Unfortunately, the weather had other plans.  As a winter storm moved in, flights were cancelled, stores closed along with highways and our ski trip was in peril.  Such is travel, particularly during the early springtime in Colorado.  I had already arrived, my family was still at home.
The airline notified us promptly, we were able to make the appropriate arrangements with our hotel reservations without penalty and even our ski reservations – necessary due to the pandemic – were changed to accommodate our new flights.
Is that Customer Experience success?
This seems like an open-and-shut case of positive customer experience despite the difficult circumstances.  Proactive communications, empathy regarding our travel circumstances and I even received surveys about the process offering me the opportunity to give feedback.  As I frequently write about, this is what I want to see as a customer experience consultant.  
Here is where you might think this story takes a twist, and you would be correct.  Probably not in the way you would expect either.  My hotel where I am set to weather out this storm does not have a lot next to it.  Just a hospital, a major road and a major highway.  Those must remain open during the storm.  Everything else is closed, except for a convenience store.  
As I ventured out before the storm turned worse, I stopped to get a few things to get me through the next couple of days of isolation.  I expected an employee that was already tired, expecting long hours over the next few days and frustrated being one of the few businesses open during the crisis.  Instead, I found an employee with abundant energy and enthusiasm.  Curious as to what kept him so upbeat, he explained the situation to me.
The owner of the store asked for volunteers to work during the storm and offered them overtime pay for any time during the weather advisory.  To keep them safe, he reserved a block of rooms at the hotel next to the store so employees did not have to commute in the treacherous conditions.  He even encouraged them to bring family and would book rooms with two beds for them.  The employee was ecstatic, in his own words he gets a stay-cation, and the first time away from home since the pandemic – and gets paid for it.  
Repeating myself…but worth repeating
Each time I bring up a story like this, I feel as if I am repeating myself.  However, stories like this emphasize the importance of having a good CX Strategy.  It isn't just about a focus on NPS, Customer Satisfaction or another measure.  We have to have a way to get there.  That will always include an element of the employee experience, keeping those happy that keep customers happy.  
It works in a cycle – happy employees can make happy customers, which in turn makes the employees happy.  It builds up like a storm, and keeps delivering – so let me just say, "let it snow".  
QuestionPro offers some of the most advanced customer experience tools available. Gain valuable insights into your customers' thoughts and feelings using QuestionPro CX software today.