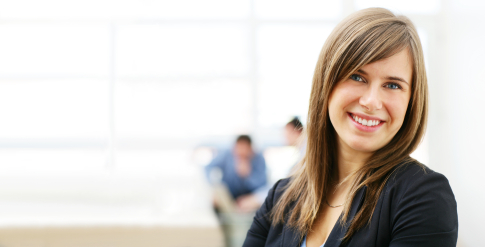 Some people are sticklers for eating local or organic, I happen to be a stickler for BUYING local and supporting the other small businesses in my town.  As I was running errands around town, I noticed that a lot of my shopping compatriots were WOMEN.  Let's see, I went to get my oil changed and – nothing but women, I went into the grocery store – more women (and kids).  Everywhere I went, I noticed a large percentage of women spending the money.  I've also read that women account for more than 80% of all purchases.  And yet, 91% of women say that advertisers don't understand them.
Owning a business that generally sells items to women can be a wonderful and rewarding way for you to provide a service that you know they will take full advantage of themselves. Marketing to a general audience is often needed for any new business owner, but marketing to women should be a bit more intentional. This makes it easy for you to meet your mark and get women interested in the specific type of company and services that you are offering to them. There are lots of ways for you to market to women and become successful at it.
Speak Their Language
It isn't necessarily a good idea to lump all women into one specific category. Some women love beauty products while others love hobbies that many men enjoy. Have you noticed the football commercials lately and how they've included women as super fans? The key to marketing to women is to speak their language and get to know what they want. For example, if you recently opened an online boutique and will be selling a variety of clothing items, gear your marketing techniques to women who may like the particular types of clothes that you're selling. Speaking the language of the women who will want to make use of your services and products will help you to increase revenue.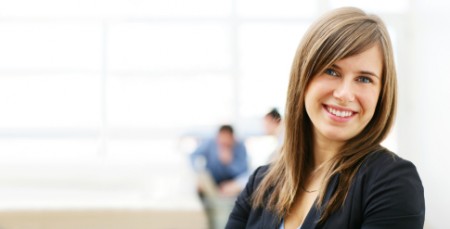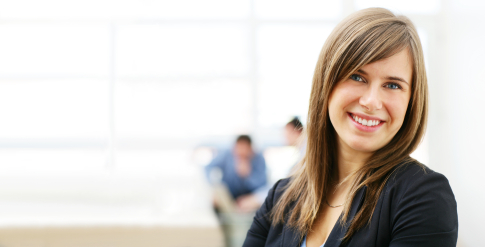 Provide Superior Customer Service and Support
Women are often very skilled and experienced when it comes to shopping, both online and off. Because of this, you need to make sure that you provide superior customer service and support for them at all times. This could be as simple as having a good return policy available to them, or it could mean answering multiple emails for a woman who has a lot of questions for you before they make the decision to buy from you or utilize your company's services.
Don't Make False Claims
Marketing can sometimes be an easy way to over-hype an item and make it more interesting than it truly is. Many business owners also tend to over-exaggerate what their company does or sells in the marketing and advertising description. Unfortunately, women don't want to deal with these false claims and hopes. It is best to leave marketing to a very generic and plain format without false claims so that you don't have to worry about your female customers being angry with these things.
Understand Your Customers
Whether you own a restaurant that services children and parents or you have a small beauty boutique just for women, it's important to understand your customers. Cater to mothers who will want to utilize your company, and speak to single and married women who may want to make use of your boutique. By understanding your customers, you'll better know what they want and can provide this to them. Also, think about employing people who are experienced and knowledgeable about what female customers want as well. For example, you might own an online blog, and you could have a few mom writers on there who can speak to other mothers about your services.
How Women Respond
One thing to remember about many female customers is that they tend to be a lot more vocal about their shopping and business experiences. If they have a very bad experience with a particular company, they may not hesitate to tell their friends about it, or to let others know via online reviews. Because of this, it's important to have good support for those customers and to make sure that all of their expectations are met while they are in your store or other place of business.
Knowing how to market and cater to the female clientele can help any business become better at what they do. Your company might be quite generic and bring in both males and females, but it is still a good idea to market specifically to both ideals so that you can get more customers coming through your doors. When owning a business, it is absolutely essential that you market well and make use of other advertising techniques. By doing this, you will find that it is easier for you to be a success as a company owner, and you will be able to increase your revenue and make the profit that you want.
Your female clients can be marketed to both online and locally. Share word of mouth around to ensure that they know that you're in business and what types of services you are offering to them. By doing this, you are sure to find more women coming through your doors or visiting your site to make use of it. The techniques explained above can help you to bring in more of those clients you want, and it is important to continually market to them so that they come back again in the future.
How to learn more about your female demographic
I've just gone through and given you a bunch of suggestions on what might work for your female customers — but what if you read those and thought — Ummm – NOPE that won't work for me.
Then it's time to start doing some surveys.  Here are a few tips on ways to get to know your women customers so you can market to them in a real and authentic way.
Talk to them.  Yes, I know that sounds absolutely ridiculous doesn't it?  But it's not as hard or expensive as you might think.  Just think about it — in-depth-interviews are insanely expensive and all they require is actually taking the time to get to know your customers inside of a conversation – you can do that.  Your first step is to come up with a general conversation guide.  Don't make it too complicated, keep it broad and simple. Aim for general questions such as: What magazines do you read, what kind of music do you like, etc.  Keep it more personal because that will send you in the right direction where there's already been a ton of research done.  For example, if you know they like specific magazines, that's tens of millions of done for you resaerch.
Create several different themes of marketing materials based on what you've learned – you'll notice which ones your customers choose and like more – and that will tell you what resonates with them.
Place little mini surveys all around your store or at different interaction points for your business, the waiting room, bathrooms, web sites, etc.  Make the survey no more than 1-3 questions and make it about something specific that you can change and implement.
Try these tips for now and see if your revenues increase!