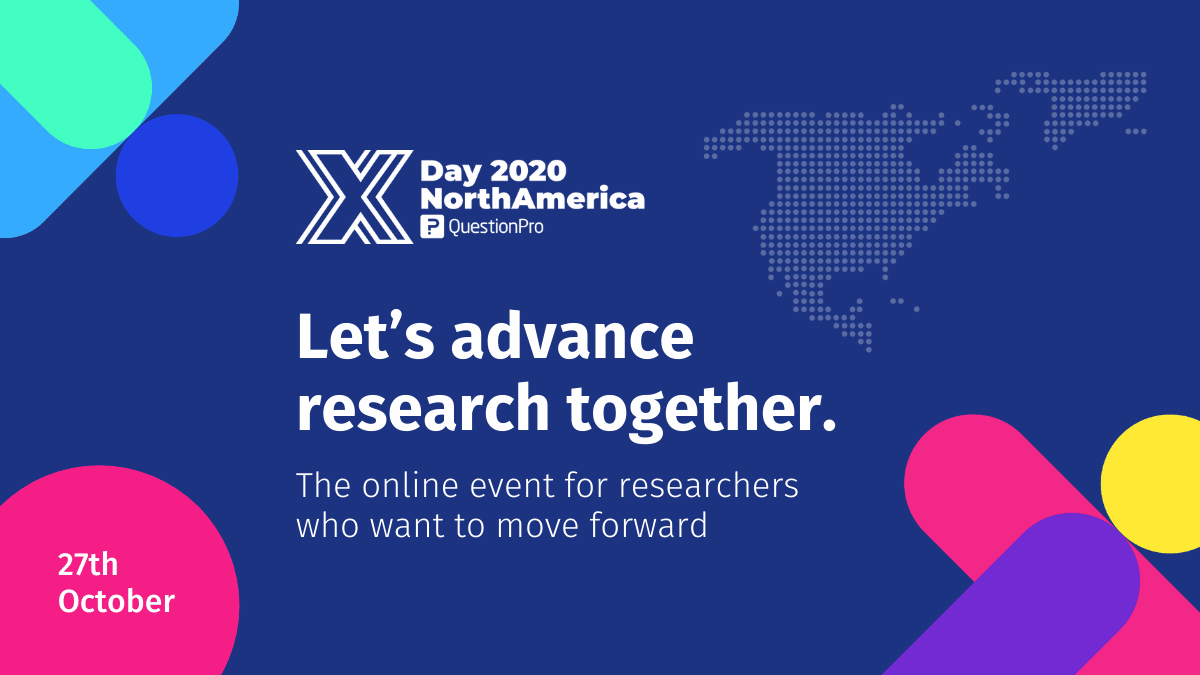 We are so excited to announce our annual user conference XDay 2020 will be live Tuesday, October 27th! Kicking off at 10am central time for our North America customers we are so excited for all the fun we are going to have. In this digital world though there is nothing stopping you from joining no matter what time zone! It will be an amazing opportunity to learn from industry experts like keynote speaker Angela Culver of Oracle and network with other QuestionPro customers.

Don't worry though we will also be running virtual events for our customers in: Dubai, Germany, LATAM and Australia. Stay tuned!
Register today to get all the latest updates and speaker announcements.
Top 5 reasons you should attend XDay 2020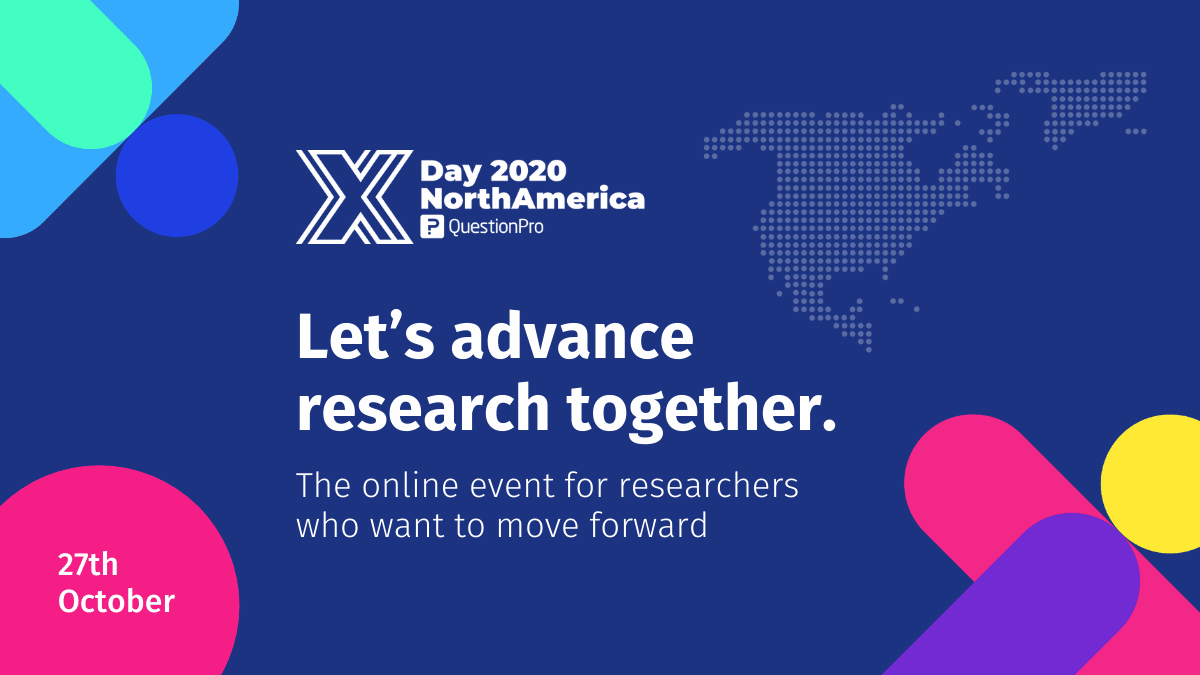 1 . Know what's happening in the research industry
We are always eager to understand the needs of the market research industry, and now we want to share these insights with you!
2 . Know how to use the data – the right way.
You have put a lot of resources in collecting data. But it's not only about data collection and pretty dashboards. What makes a difference is setting up experience management systems that result in actual transformation – for employees, customers, products, and brands. Know how to use the data to gain actionable intelligence from it.
3 . Stay updated with the innovations we are working on
We put our heart and soul in to create products that support you in your research endeavor. Get to know some of the amazing innovations we are working on.
4. Learn from the industry experts
Attendees will have the opportunity to learn about experience transformation from industry experts.
5. Get inspired
Learn how other QuestionPro customers use our products to offer their employees, customers, and audience an excellent experience. 
Product Sneak Peek
Research & Insights
Instant Answers – from Slack. Get census balanced data from 50-300 respondents in under 3 mins! 
Survey Platform:
Collaboration – Instead of sending word documents back and forth, review your survey and provide comments inline. 
CX:
NPS+ – We've come up with a model to compute churn based on how passives and detractors take the survey. 
Apart from the product enhancements, we'll be hearing from some industry experts from Oracle, Verizon, Energizer – to talk about what they think about research, CX, and measurement. 
We are as eager as ever to show every customer how they can harness the power of experiences and use it to transform their organization from the inside out.
See you on XDay, October 27th!