People are bombarded with over 5,000 marketing messages each day. This is a lot of "noise" that your business has to compete with. One way to help you achieve cut through, is to take advantage of mobile technologies and incorporate them into your day to day marketing strategies.
America has one of the highest uptakes of smart phone usage in the world. Every pre-teen, tween and teenager has a cell phone. So do their parents and every business professional, contractor and potential customer you are likely to come into contact with.
So how do you become an effective presence in the mobile phone online space?


1. Target your audience via their social platforms.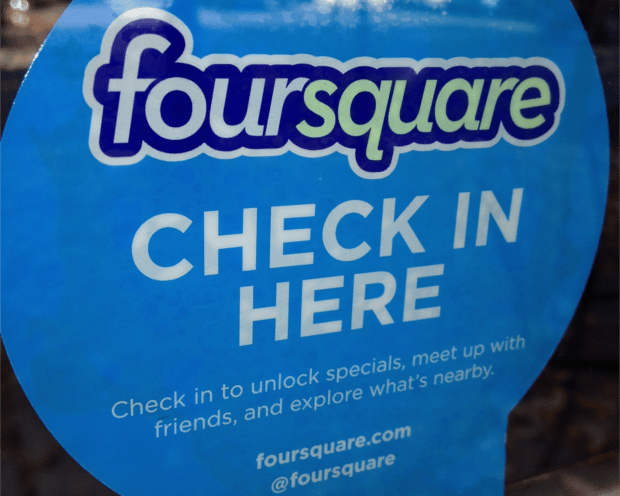 Social apps like Foursquare encourage customers to "check in" when they visit your restaurant, hotel, bar or café and see what activity their friends are up to in the same area. It is also a type of game, allowing users to collect or 'unlock' badges. This opens the opportunity for businesses to tie rewards, such as a free drink or discounted tickets, to badges and create incentives for first time visits, return visits and promoting your products and services to others. The opportunities are endless.
Instagram is another important app for hotels when mixing offline and online events. Tie in with location or event based hashtags, such as your city, nearby tourist attractions or major sporting events. Also use images to foster your business' corporate identity and personal "brand" – for instance if you run an upbeat café, include plenty of informal images and keep adding to them regularly.
Twitter is still highly relevant and can tie in nicely with your Instagram account or YouTube channel (if you have one). This is not the place for advertising however: you are entering in to a conversation with followers. Give them regular and useful content.


2. Text message polling
Text messaging customers can feel invasive but used carefully and you can get important marketing data. Send out polls on anniversaries of stays or soon after they visit and ask for their feedback on service, pricing, and so on.
It is essential to make the poll quick to read and reply to as it is very easy to hit "delete." It is also best to incentivise your polling request with a reward such as:
*  Discount on next stay;
*  A complimentary breakfast;
*  Movie passes – you would be surprised what people would do for anything 'free'!


3. Mobile website
The number of businesses who still do not have mobile-friendly websites is staggering. Of all of the suggestions listed here, this may seem like the most obvious, but it is also the most important. People are time-poor and technology rich. They will use their smart phone to search for relevant businesses but will click away if your site is slow or difficult to use on their phone.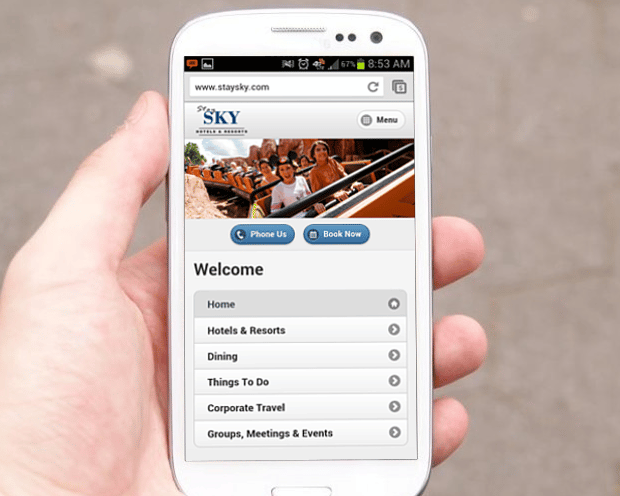 Make sure people can book and pay for reservations easily using their cell phone or other mobile devices also. If you don't offer this you can be sure that your competitors will.


4. Bluetooth Proximity Marketing
By setting up Bluetooth "broadcasting" equipment at a particular location you can send audio, video, images or text to Bluetooth enabled devices within range. Like text polling, this method can feel invasive to the recipient so understand your audience before diving in.
Many cell phone owners disable their Bluetooths' 'discoverability.' You may therefore need to accompany your campaign with offline marketing such as posters or flyers suggesting users make their handsets 'discoverable' in order to receive free content. To work well your content should add value for the user. This type of marketing works well in association with major events such as music festivals, football finals and carnivals and also for repeat users of your services.


As with all marketing strategies it comes down to understanding the characteristics of your target audience and how they like to communicate. Cell phone targeting can be an extremely successful and lucrative strategy when a full and proper marketing plan is in place. Social media and digital devices are an integral part of peoples' lives. Since your target audience is living in the online cell-phone space, your business should be there too.