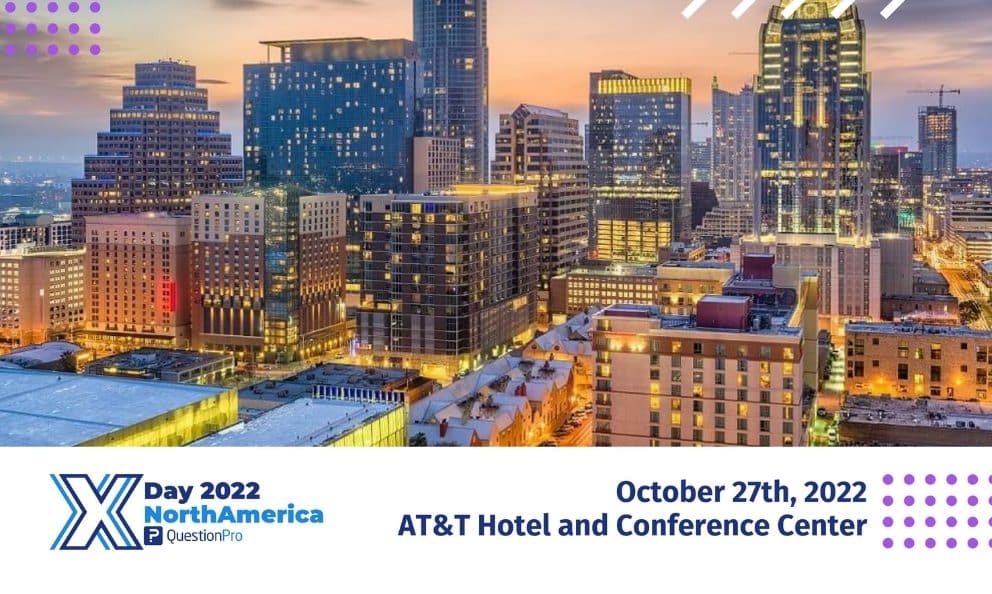 We are back with our annual user conference XDay IRL after two years on October 27th, 2022. We are so excited to meet our customers in person and talk about all things research and experience.
XDay is an opportunity for all researchers to find the vision they need for their customers, employees and audience. Connect with industry leaders, experts, and peers, and gain insights into the evolving world. This isn't a sales pitch for QuestionPro and you don't have to be a QuestionPro user to attend. We bring expert speakers together for you to hear from with the purpose of keeping you up to date with the latest advancements in the research world.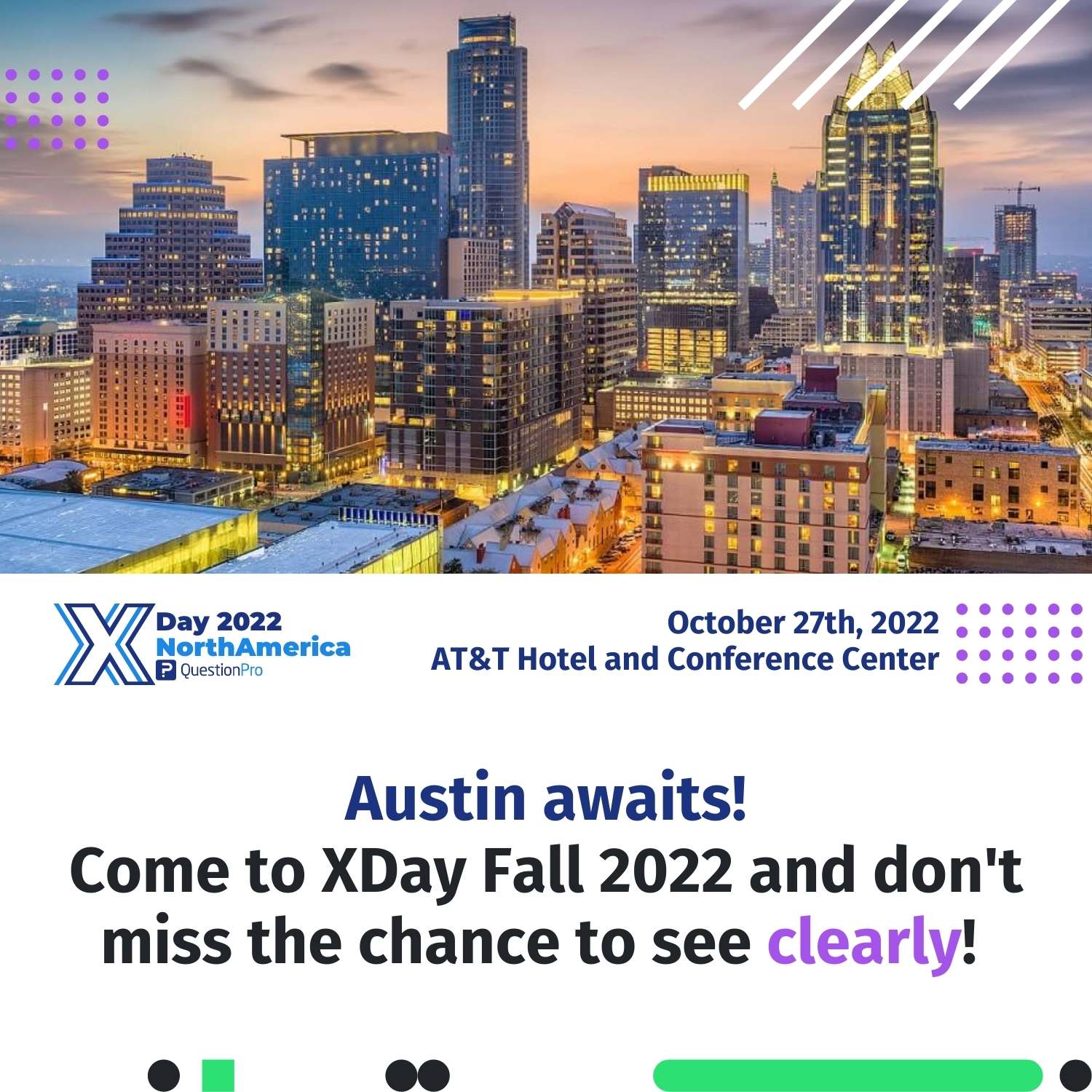 It's will be a full-day line-up of keynote presentations, research panel, conversation booths, and lots of fun! Check out the agenda, we have a lot for everyone.
Want to get a glimpse of what our XDay looks like?
Check out our previous XDays here.
Wondering why you should attend XDay 2022? 
Well, there are many reasons; here are the top five.
Top 5 reasons you should attend XDay 2022
1. Connect with the best 
We have speakers from Google, MGM Resorts International, Research Narrative, and other leading research organizations. Get a chance to network with the best professionals and know how they collect data to gain actionable intelligence.
2. Learn from the best 
Don't miss an opportunity to learn from the experts and get inspired. Know how other QuestionPro customers use our products to offer their employees, customers, and audience an excellent experience.  Book your one-on-one sessions with QuestionPro executives to learn some of the secret tricks!
3. What's coming up in 2023?
We know you are eager to learn more about the new features coming up in 2022 and beyond. Get a glimpse of what lies ahead in the near future with our product showcases. 
4. Know what's going on in the world of research 
We are always eager to understand the needs of the market research industry, and now we want to share these insights with you!
5. No dull conference here
All work and no play makes Jack (and everyone) a dull researcher. We have a few out-of-the-box activities lined up for the day and don't want to spill the secret here now (Spoiler alert: Check with your account manager to learn more). We will call it a day with a fortune teller session and live band followed by happy hours.
Product Sneak Peek
Surveys
CX
Workforce
Company updates
Insights can transform the way you work, from hiring a team to leading them, from developing a product to selling it globally! 
Join us on XDay to lead your company with a vision that impacts the world of tomorrow.
We are as excited as ever to show every customer how they can harness the power of experiences and use it to transform their organization from the inside out.
If you have any questions, please contact your account manager or email us at [email protected].