CX- Basic Dashboard Filter
A Dashboard is a visual display of responses to your survey present in the feedback system. Dashboard gives you the statistic of your survey like Viewed, Started, Completed and DropOuts count.
Where can I view the dashboard ?
Go To: Login >> Customer Experience >> Analytics >> Reports >> Dashboard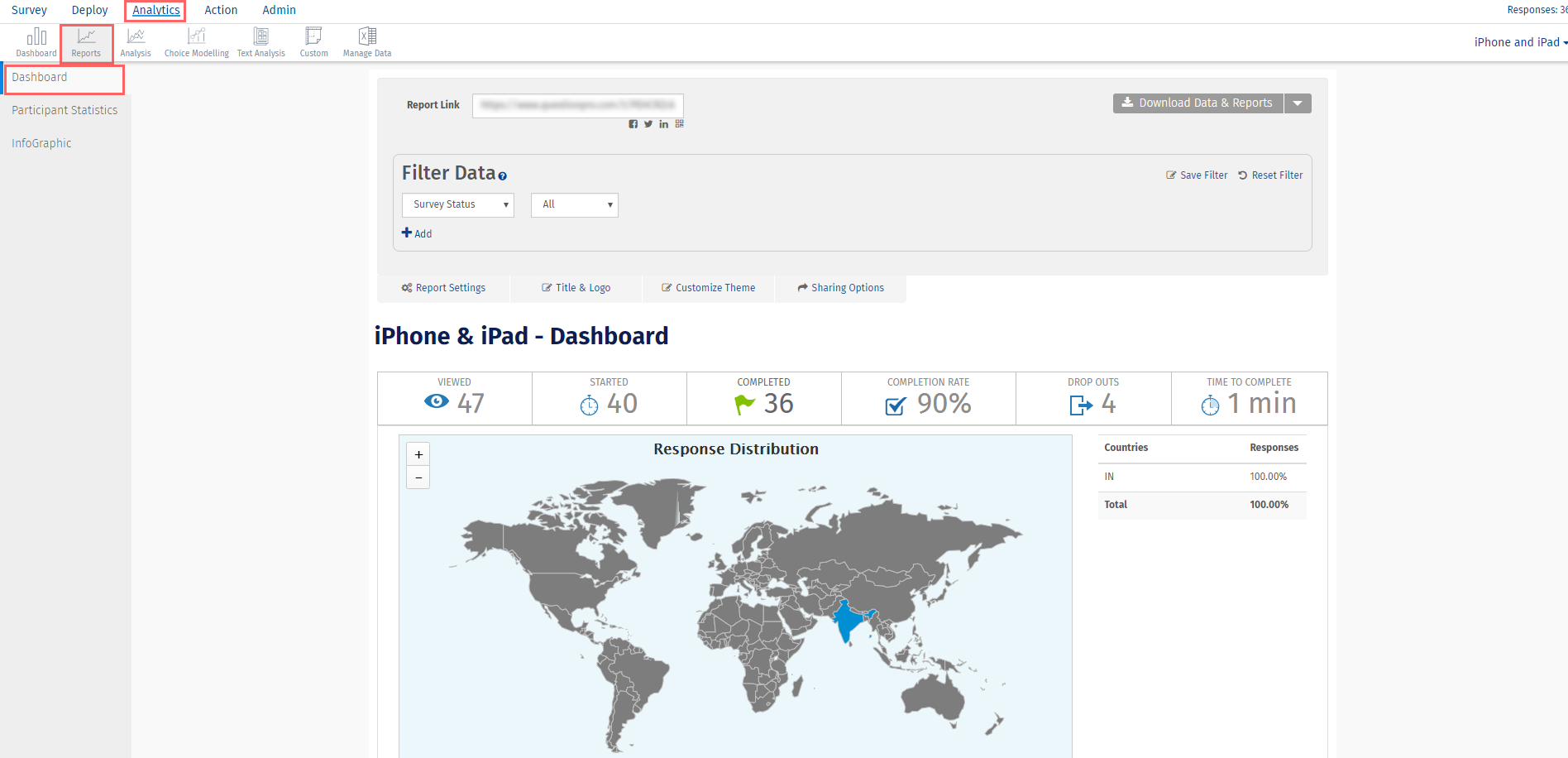 Is there a limit to add filter?
Yes, there are limits to add filter based on the filter option selected.
Can I combine more than one filters?
Yes, you can combine more than one filters.
How to filter data in Dashboard?
To add filter in Dashboard, go to:
Login » Surveys » Reports » Dashboard
Under
Filter Data
, select the option you wish to add the filter from the drop-down.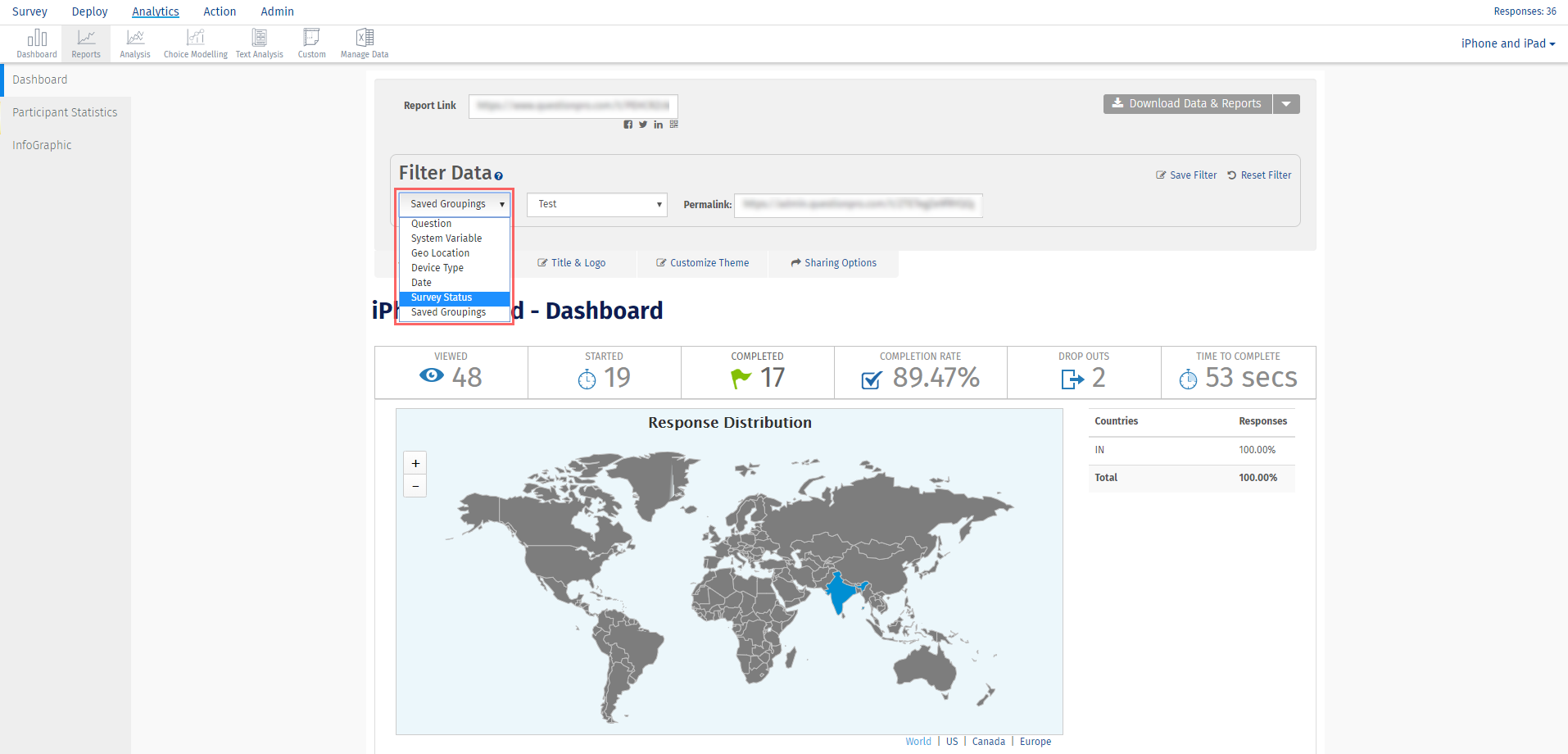 Can I generate a permalink for the data filter?
Yes, you can generate a permalink for the data filter. Follow the below steps:
License & Access Options
This feature/tools described here are available with the following license(s) :
License
This feature is available with the following license :