Is it possible to change any information from the ticket details?
Yes, it is possible to change informations like- assignee, current segment, status and priority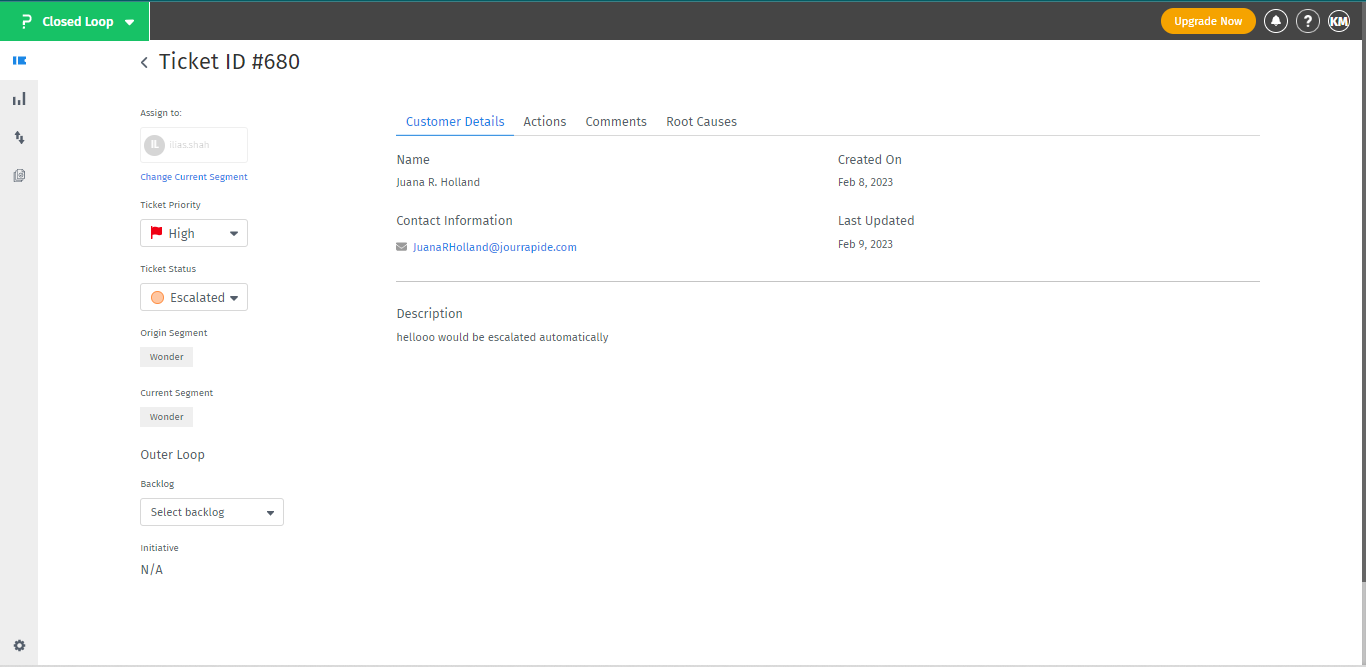 How the action tab is working in the ticket details?
The Action tab in the ticket details page facilitates direct communication with the customer, enabling efficient and professional interactions to address their needs and provide timely support.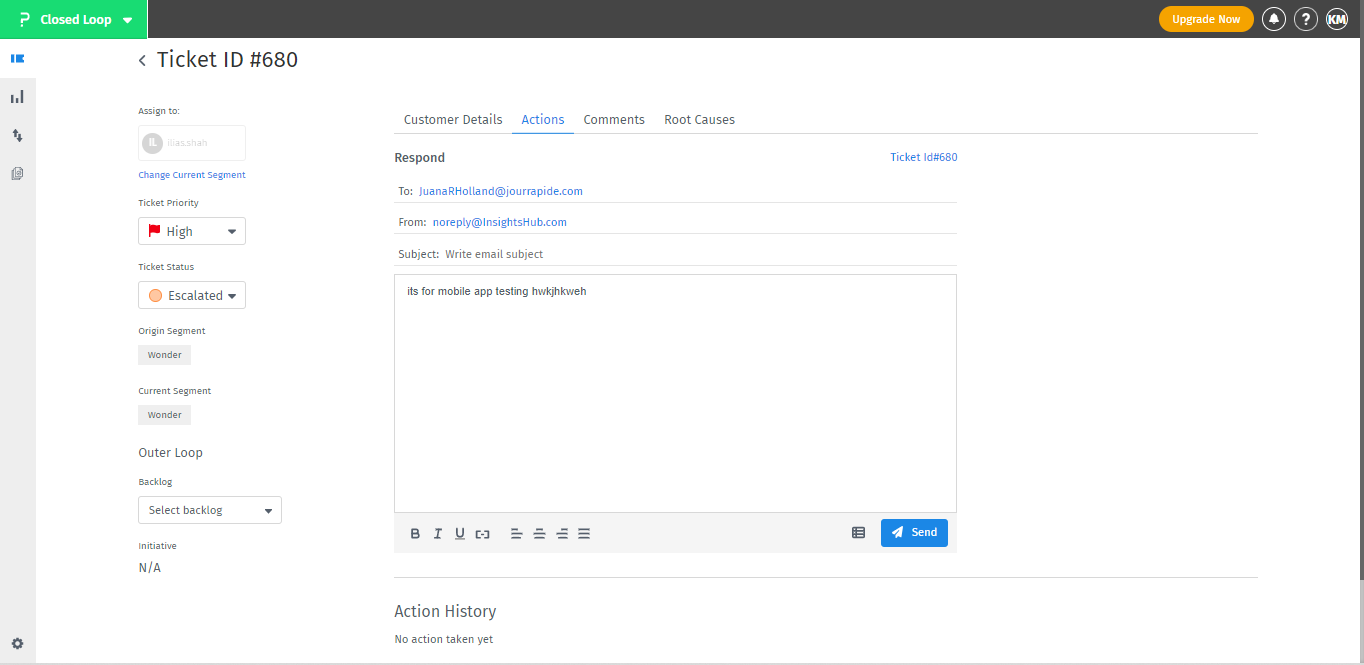 What is the purpose of the comment tab in the ticket details section?
The comment tab in the ticket details section serves as a communication channel for internal team members or stakeholders to provide updates, notes, or additional information related to the ticket. It allows for seamless collaboration and ensures that all relevant information and discussions are captured within the ticketing system for reference and transparency.

How does the root causes tab benefit users in the ticketing system?
The root causes tab in the ticketing system benefit users by enabling them to identify underlying issues, implement targeted solutions, and proactively prevent future problems. It ensures efficient and consistent issue resolution, facilitates collaboration and knowledge sharing, and supports data-driven decision-making.