Email Settings
How does the email settings function in the CLF system, enabling effective communication with users?
Users can enhance customer communication by enabling the action alert feature with a simple click of the checkbox. This empowers them to send timely and personalized email notifications to customers, ensuring effective and proactive engagement throughout the ticket resolution process.

Clients have the flexibility to set up their own SMTP server, allowing them to send and receive emails from a dedicated server. To configure this server, clients need to provide the necessary data. By leveraging their own SMTP server, clients can have greater control over their email delivery, ensuring reliability, security, and customization according to their specific requirements.

The email content section within the CLF system allows users to customize the email body and subject that will be sent to customers. This feature provides a personalized and professional communication channel, enabling users to craft engaging and impactful email messages tailored to the specific needs of their customers.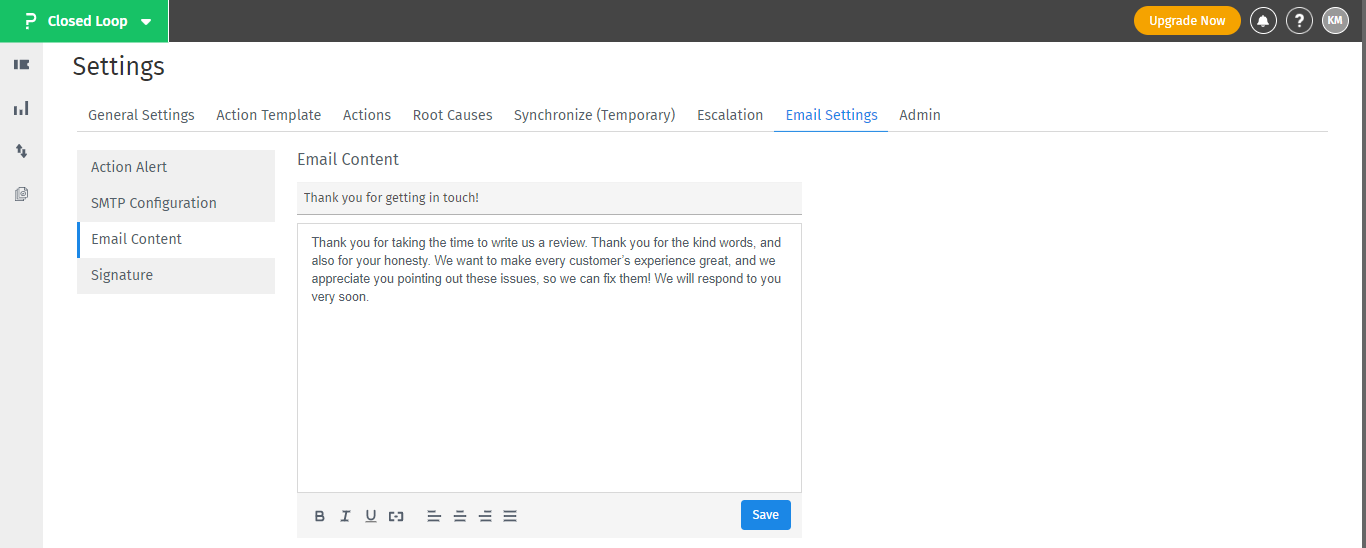 The signature section in CLF allows users to define and customize their email signature, which will be appended to outgoing emails sent to customers. This feature adds a touch of professionalism and personalization to the communication, allowing users to showcase their brand identity and provide essential contact information. By utilizing the signature feature, users can ensure consistent and impactful email communication that leaves a lasting impression on their customers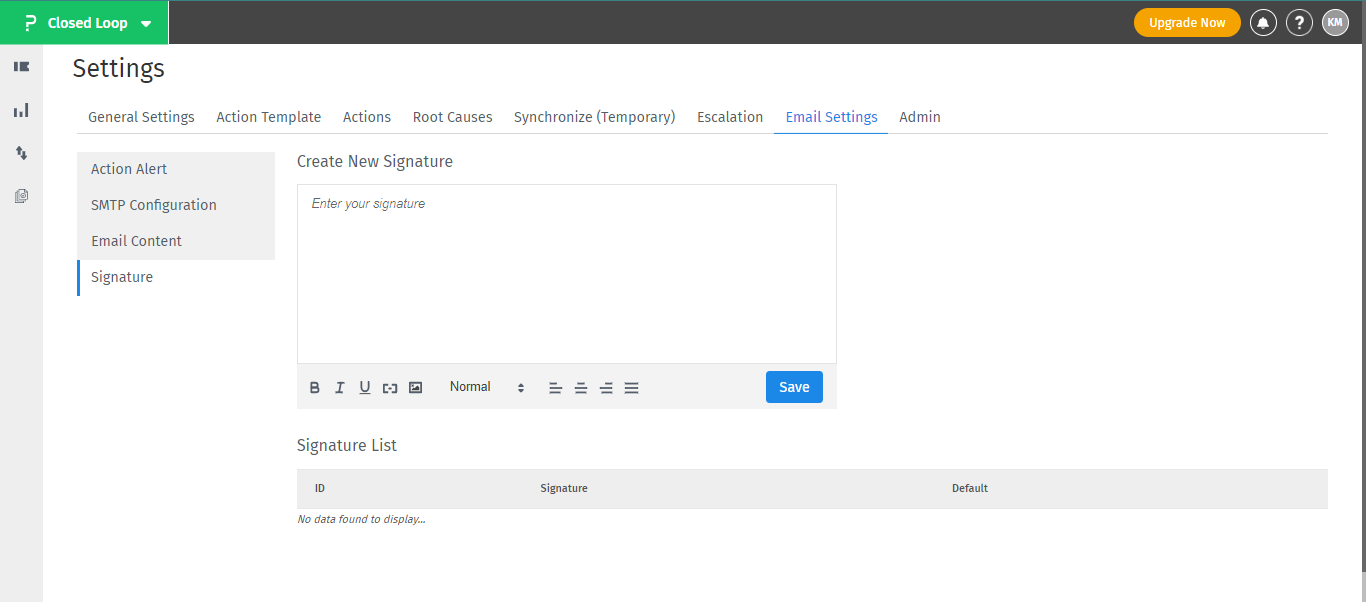 License
This feature is available with the following license :