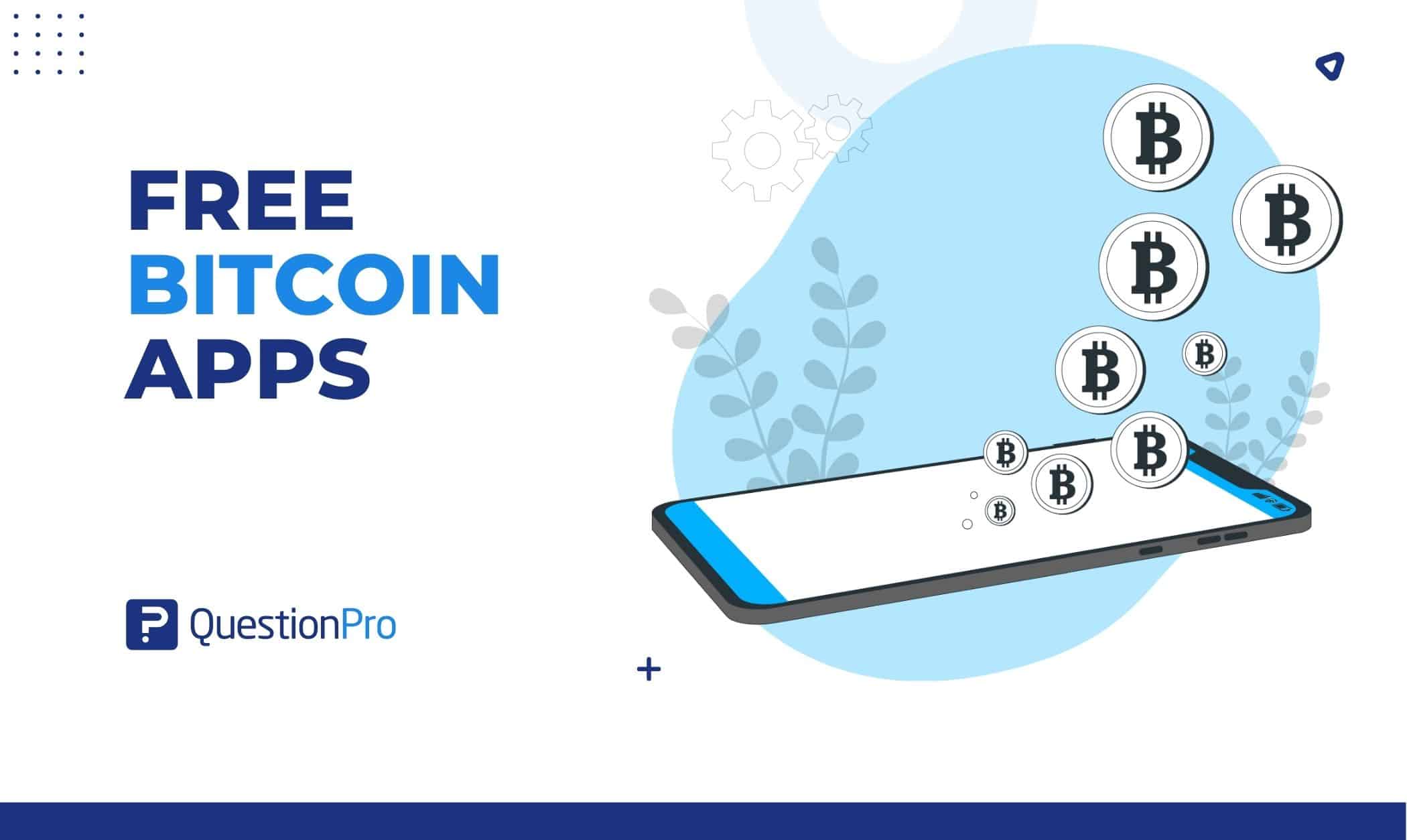 The bitcoin craze isn't ending any time soon, with prices expected to rise to $18,600 over the weekend. Although there are many critics of cryptocurrency, it has reached a record value of more than $1 billion. Currently, there are an estimated 85 million active bitcoin wallet users worldwide, and analysts anticipate reaching 200 million by 2024.
We covered the cryptocurrency's monumental rise in our blog Bitcoin or Bust, and now we're breaking down the top 7 best free mobile apps for bitcoin enthusiasts and investors.
In this blog, we will blog, we will discuss about 7 best free Bitcoin apps. Stay with us to choose the best one for you.
What are bitcoin apps?
Bitcoin apps are desktop or mobile applications that let users manage store, and conduct transactions with Bitcoin and other cryptocurrencies. These apps often provide a user-friendly interface so that users may purchase, sell, and exchange bitcoins.
Bitcoin apps can be used for various tasks, including sending and receiving payments and monitoring cryptocurrency prices. Coinbase, Spare, Blockfolio, and Xapo are some of the well-known Bitcoin applications.
While some free Bitcoin apps provide a way to earn small amounts of cryptocurrency, they should not be relied on as a primary source of income. The rewards are typically modest, and the time and effort required to obtain them may not be worthwhile.
If you want to invest in bitcoin or other cryptocurrencies, you should do your research and use a reputable exchange or platform.
What makes a good free bitcoin apps?
People are looking for ways to earn Bitcoin apps because cryptocurrencies are becoming more and more popular. Here, we will discuss what features or things make a good bitcoin app: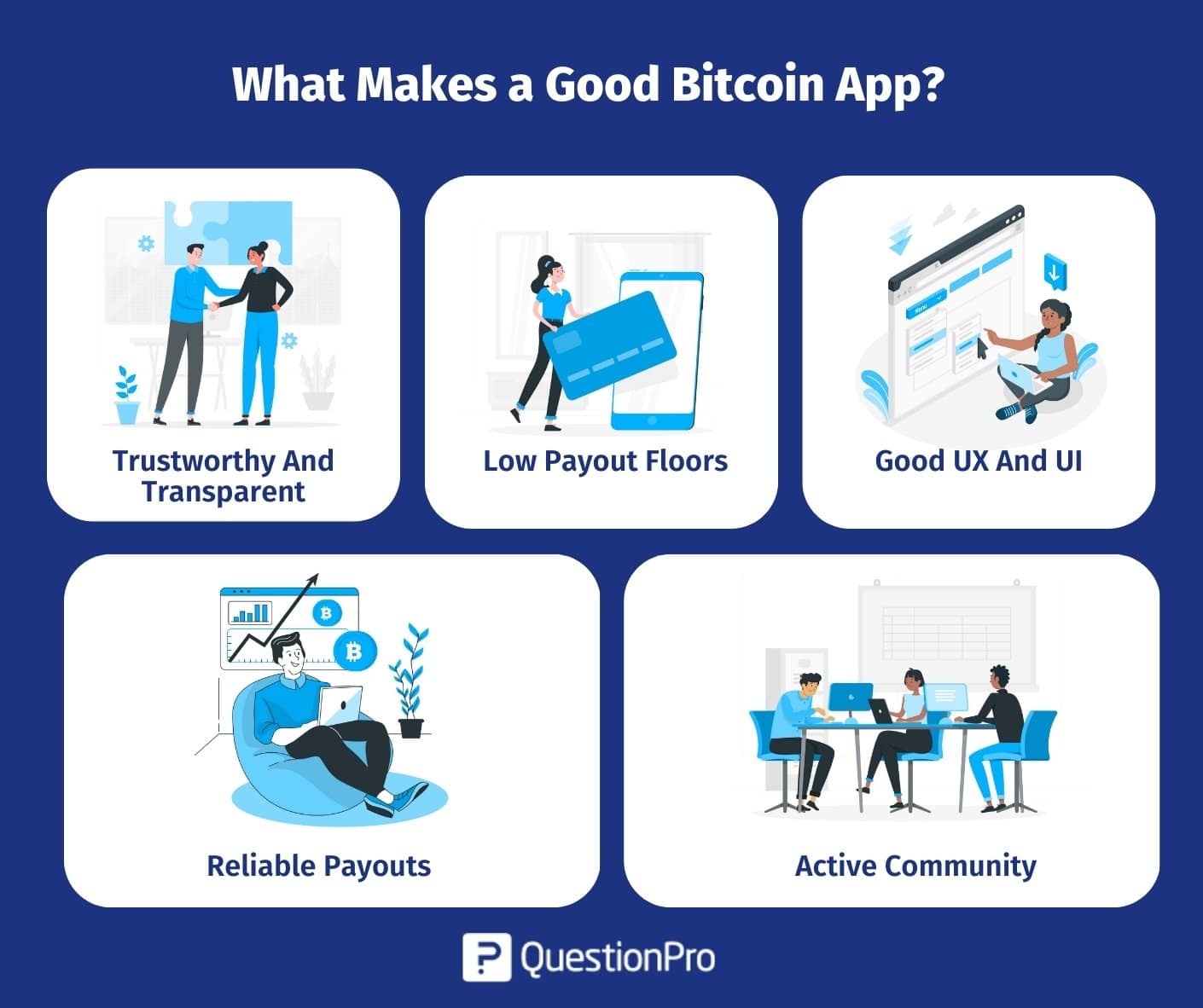 Trustworthy and transparent
Because there is a lot of fraud and abuse in the cryptocurrency world, knowing that a legitimate firm supports the app is important.
You don't have to wait for a payout for an indefinite amount of time, so the lower the floor to cash out is, the better.
These kinds of apps need to be easy to use and fun to play with. The payouts are so low that there is no room for frustration or wasted time.
It's important to get paid when you are working hard. All of these apps have trustworthy ways to get your revenue.
An active community helps build trust and ensures that the company will always have a reason to improve the app and services that go with it.
The 7 best free bitcoin apps
Here are seven free bitcoin apps to help you manage your bitcoin and other cryptocurrency holdings:
Bitcoin Ticker
If you want to earn Bitcoin or keep track of it, you might wonder which apps are the best. In this article, we will look at 7 of the best free Bitcoin apps that are currently available.
The Bitcoin Ticker app helps you keep track of the Bitcoin price at all times. It displays the current price in your chosen currency, and you can customize the refresh rate.
Bitcoin tickers are useful for anyone who wants to keep track of the price of Bitcoin, whether you're a marketer looking to buy or sell Bitcoin or simply someone interested in the cryptocurrency market.
Bitcoin tickers also include extra features like price alerts, historical price data, and news updates to provide a complete picture of the cryptocurrency market.
Spare
Spare allows bitcoin holders to quickly and conveniently turn their bitcoin into cash without using an ATM. Users request cash and then receive a barcode, which they take to a store. The cashier scans the code and gives the Spare user cash in exchange.
It is a wonderful platform to buy and sell Bitcoin because it has competitive rates and low fees. The app displays real-time pricing and exchange rates for Bitcoin and other cryptocurrencies, allowing users to buy and sell easily.
It also provides price alerts, transaction history, and customer support to help users better manage their Bitcoin transactions.
Coinbase
This Android app is one of the most highly recommended apps for taking care of your bitcoin wallet. The wallet allows you to buy and sell digital currency and has features to help you best manage your cryptocurrency.
Coinbase also offers a variety of educational resources to help users learn more about Bitcoin and other cryptocurrencies, such as news updates, market analysis, and a variety of guides and tutorials.
It is especially useful for new users who are just getting started with Bitcoin and want to learn more about the cryptocurrency market.
SpectorCoin
The SpectorCoin mobile bitcoin wallet allows you to easily trade and receive bitcoin. Another perk—99% of SpectorCoin's digital currency is stored in protected offline storage.
SpectroCoin also provides a prepaid debit card that allows users to spend their Bitcoin and other cryptocurrencies at millions of merchants around the world and a merchant solution that allows businesses to accept Bitcoin payments.
Cointracking
Cointracking is for serious traders who are looking for a user-friendly experience. This app creates pie charts of your portfolio and allows you to calculate metrics like realized and unrealized gains and reports for, ahem, tax declaration.
Blockfolio is a helpful app for anyone looking to invest in Bitcoin or other cryptocurrencies. It offers a variety of features and tools to help you manage your portfolio and stay up to date on market trends, all while maintaining a high level of security and usability.
Blockfolio
For a bitcoin aficionado who is looking for a financial app that will allow you to keep a close eye on your investments. This app will send notifications when bitcoin has reached a particular threshold, and keep you up to date with bitcoin news. However, it's not ideal for day traders, as you have to enter your cryptocurrency holdings manually.
Xapo
Xapo enables users to store cryptocurrency and also acts as a Bitcoin debit card. It integrates convenience with security, which makes transferring currency to others quick and easy.
Xapo is a useful app for anyone who wants to securely store, spend, or transfer Bitcoin and other cryptocurrencies. It is a popular choice among Bitcoin users due to its combination of digital banking services, advanced security features, and user-friendly interface.
Conclusion
Users can manage their cryptocurrency investments with a variety of free Bitcoin apps.
These free Bitcoin apps offer a variety of features and tools to help users manage their investments, stay up to date on market trends, and make informed decisions about buying and selling cryptocurrencies. You just have to select the best one for you.
QuestionPro survey software can also help Bitcoin app users highly. Users can provide app developers feedback on their experiences, make suggestions for changes, and report difficulties through QuestionPro surveys.
It helps developers understand users' perspectives and improve the app's usability and usefulness. Users can also determine the future of Bitcoin apps by taking surveys.
Bitcoin app developers can collaborate with customers using QuestionPro survey tools to fulfill the cryptocurrency community's changing needs. It improves the Bitcoin app user experience for developers and users.
Survey respondents for all your research needs
High-quality respondents from around the globe for all your research needs.