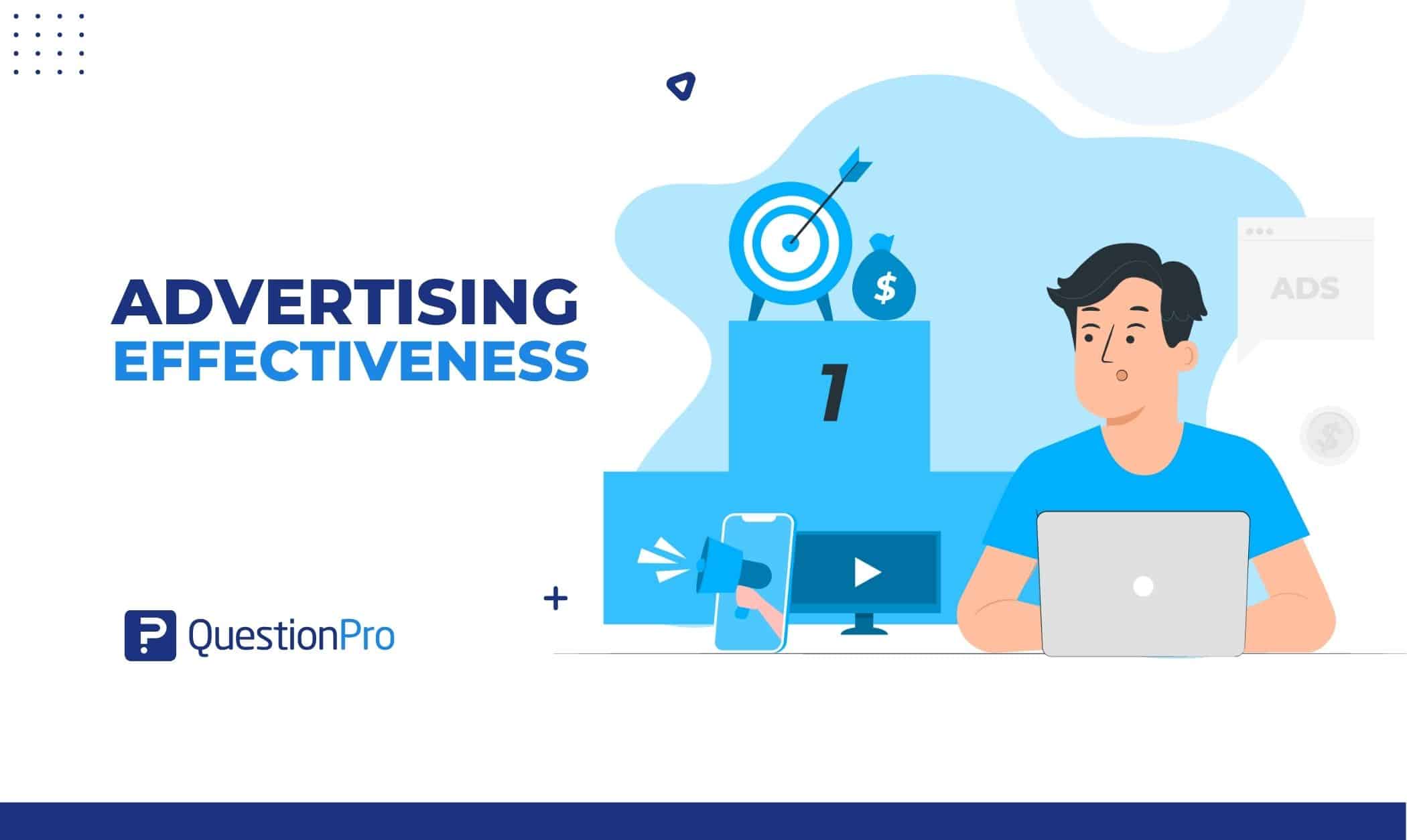 Advertisements are the lifeblood of any business, and brands should focus on the right ad campaigns to increase their reach, generate leads, and make more sales. But the question that could come up is- How do you know if your ways of advertising work or not?
It is where advertising effectiveness measurement comes into play. You need to see if your ads live up to expectations and give you a good return on investment.
This measurement technique may differ for all brands, and there is no set formula. This post will give you a deep look at some of the most important metrics that should be used to measure advertisement effectiveness. So, let's start right away.
What is advertising effectiveness?
Advertising is a major source of revenue for businesses. Advertising effectiveness measures how well a marketing or advertising campaign did and how well it met the company's goals. It is very important if the company wants to get a good return on investment (ROI).
An effective advertising campaign can increase sales, attract new customers, and enhance brand perception. Measuring ad effectiveness allows you to understand the impact and reach of your campaign, allowing you to determine the ideal amount of exposure and what is and is not working with your advertising strategies.
Importance of advertising effectiveness
Advertisement is important for any business, and measuring ad effectiveness is important to know how well your campaign is doing. Let's discuss some importance of ad effectiveness measurement below:
Measuring advertising effectiveness helps in identifying ineffective advertisements and campaigns. It makes it easier to change advertising at the right time, which makes advertising more focused on customers and results. As a result, ineffective advertising can be avoided.
Measuring ad effectiveness provides advertisers with helpful information to take corrective action against ineffective advertisements.
Advertisers are doubtful about campaign success. Evaluating advertising effectiveness aids in predicting results and avoiding total loss.
We learned the importance of ad effectiveness. Now it's time to get into the next section, where we will discuss how to measure it.
How to measure advertising effectiveness?
There are several ways to measure how well an advertising campaign works. Let's find them out below:
Setting a clear goal for your advertising effectiveness is essential for measuring its success. What does it mean for your advertising to be effective for your company? It could be to track the conversions and sales of a campaign or the effect on brand recognition following an advertising campaign. You have absolute freedom of choice.
For example, if your goal is to get 20% more Instagram followers, it's much easier to measure than if your goal is just to get more social media followers.
Usually, a successful advertising campaign will lead to more people visiting a site. Customers who are interested in doing business with a company research its website.
Compare site traffic before and after your advertising campaign to see if more people visit your site. You can use different analytical tools to get daily, weekly, and monthly reports on site traffic.
Lead quality refers to how likely a lead will turn into a customer. The better the quality of the lead, the more likely it is that you will get a new customer. A lead's quality can be measured in a few ways:
Check the types of pages people visit. For example, see how many product pages they look at compared to blog posts.
Check how long people look at each page. Do they look at your website for seconds or minutes?
Learn how people found the page. Did they come across it via a search engine or social media?
When you concentrate on lead quality, you can increase the likelihood of converting a lead into a sale.
Compare and contrast key metrics
It is important to know the context to figure out advertising effectiveness. When you have clear pre-campaign metrics to use as a baseline, you can see what worked and what didn't in your campaign. And to understand your post-campaign performance, you must examine how you performed before the campaign began.
Another important indicator for measuring advertising effectiveness is survey testing. Getting survey data gives important information about how well an advertising campaign is working. When you ask your audience what they think about your advertising campaign, you can ask them specific questions that will help you.
Survey data can help understand the success of advertising campaigns. When you survey your audience about your advertising campaign, you can ask specific questions that help you:
Identify how many people saw your ad.
Learn what viewers thought of the advertisement.
Find out whether these potential leads remember your brand.
Following these metrics, you can measure your organization's advertising effectiveness. QuestionPro survey software can also help you conduct surveys with its versatile features.
LEARN ABOUT: Ad Testing
Conclusion
Advertising effectiveness has the ability to both increase and creates the need. It is meant to increase sales or create a brand name. You are wasting time and money if you don't measure how well advertising works. These steps will help you adjust the budget to get the best media scheduling.
Now it's time to focus on your advertising effectiveness. If you are thinking of conducting surveys to know how your advertisement impacts your target audience, QuestionPro is there for you.
QuestionPro provides data collection and management tools to researchers, such as survey software and a library of insights for all types of long-term research. Contact QuestionPro for a free trial if you want to see a demo or learn more.