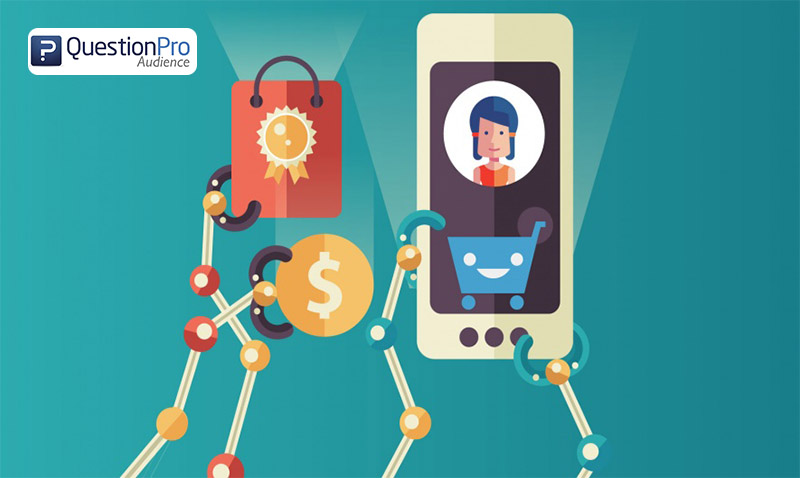 The future is here, and the future is artificial intelligence. A technology that once sounded futuristic is now here, and smart businesses have realized it's not an optional tool in this tech-crazed climate, and begun implementing AI in order to create the easiest possible user experience. Analysts predict that by 2020, 85% of a consumer's relationship with a business will be managed without interacting with a human. The internet provides consumers with an unprecedented amount of information and options, but it also makes conversions harder for businesses, due to abundant options and price matching. With AI, businesses can use algorithms to gain insight into the wants and needs of the consumer.
PERSONALIZED MARKETING Astute companies know consumers don't want to feel marketed to, and each interaction with the customer needs to be purposeful, yet subtle. By using AI, eCommerce sites are able to create personalized online experiences and recommend products uniquely suited to each shopper. Personalized marketing using AI has proven successful for companies like Amazon and Netflix, who were early adopters of the technology. Amazon saw a 29% increase in sales when they started recommending products to its customers, and when Netflix created a model to predict its customers might enjoy, those recommendations won 75% of the time.
VISUAL SEARCH Another tactic being used by eCommerce sites is visual search, a technology that uses AI to analyze a photo that the shopper submits. Previously, customers have used a text search to look for their desired object. Today, however, many companies are utilizing visual search to find products that match the shopper's submitted image. Neiman Marcus is one company who is having great success using this technology. By allowing app users to take photos of objects in the real world, they are then shown similar items in the Neiman Marcus catalog.
VOICE SEARCH Voice search uses AI to allow shoppers to search for items using speech. A study by comScore predicts that by 2020 at least 50% of all web searches will be done by voice command. Voice-controlled assistants like Amazon Echo and Google Home allow users to make online purchases, and use predictive retail to anticipate purchases. A partnership between Google and Walmart allows Google Assistant to use your purchase history to remind you to reorder items like toothpaste, then places the order through Walmart.
QuestionPro Audience provides our clients with access to more than 5 million active consumer respondents, who are pre-screened and qualified candidates for high-quality data collection. Our Consumer Panel is carefully recruited to target all type of users, but also taking into consideration certain key industry trends, such as online store preference, physical store preference, actual systems, reasons to purchase, etc. With industry knowledge, innovative tools, and purchasing power, QuestionPro Audience always meets the rigorous demands of our clients. By implementing various recruitment methodologies, we make sure to provide the right kinds of respondents for your research.