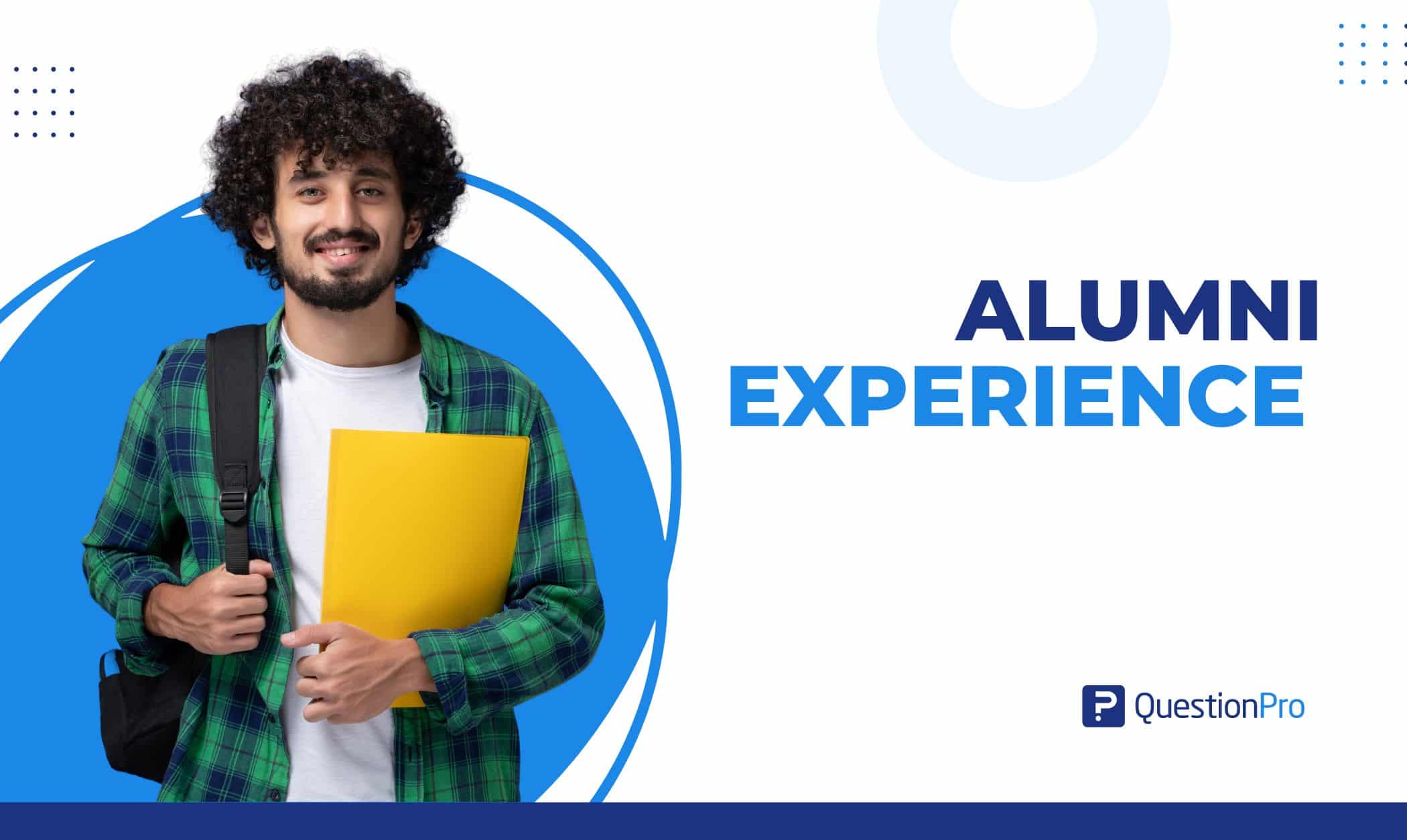 To begin with this theme we have to define the term "Alumni Experience" that is when an student graduates from the university and ends the formal relationship with it, but after that he continue receiving emails, letters or phone calls from his old university, focused on knowing about how they feel about his alma mater. Also it means every interaction that a person may have with their old university, and describes how they feel about their alma mater. 
What is alumni experience?
A good alumni experience mean someone continues to be engaged with their university; On the other hand a bad experience may mean they disengage from their old university and leave it firmly in their past.
How do you ask alumni about their experience?
How can this conversation be initiated to obtain information about the alumni experience? What to ask and how to ask? To begin with, we must start by defining that, some good examples could be: 
Why Did You Choose This School?

What Did You Think of the College After Four+ Years?

What Were Your Favorite Classes?

Would you recommend studying here?

What Did You Think of the Campus and Extracurricular Activities?

How Did The School Prepare You For Your Career?

What Advice Do You Have if I Attend This College?
The Main Goals of Alumni Surveys
The Alumni Survey its designed to generate feedback from Alumni to assess outcomes on several dimensions. And measuring the interest of alumni in making monetary contributions to the educational institution. But first of all gathering information about the interests of alumni to participate in alumni events, such as, for example, generation reunions, but also to analyze and report on data to provide statistical information for accreditation.
General gathering of preferences, contact information, and current status.

Generate insights into institutional quality improvements.

Measure alumni experiences and satisfaction with all areas of their education – from academic experiences  (quality of professors and departments) to student experiences (campus life, extracurricular activities, technology resources).
Conclusion
In conclusion, this is essential for universities as it helps them attract future students and to know firsthand the experience they would have with the people who studied there. Learn more about Alumni Experience