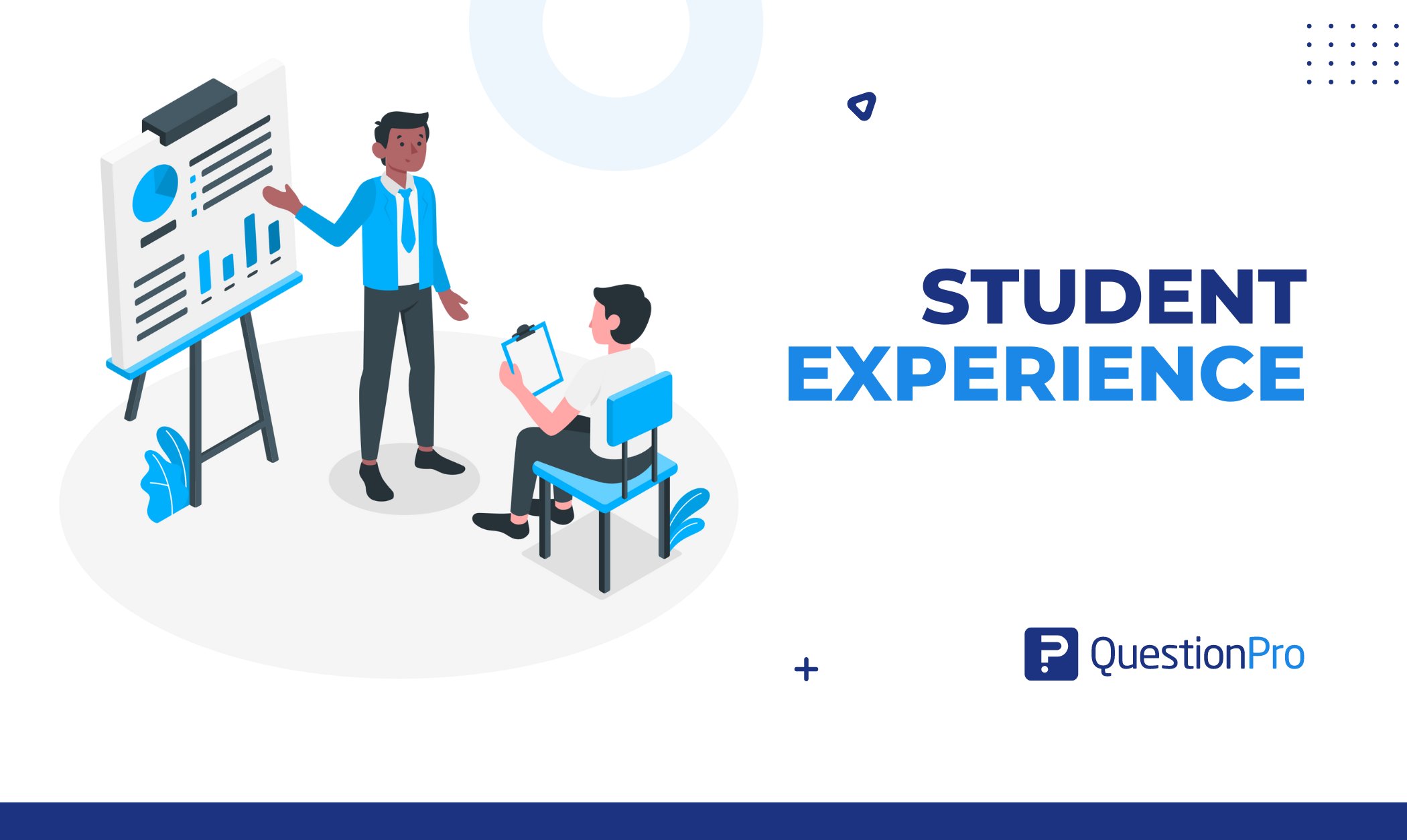 "Student experience" is not a new term, but it is becoming more and more important to institutions. What is exactly the student experience, and how can it be done well?
When people use a product or service, how do they feel? What do they think and feel about a brand? How do they compare it to other similar brands? These are some of the questions businesses have asked about customer experience for a few years. It is a concept that refers to how a client sees a brand after interacting with it. At the moment, it is one of the most important parts of any company's strategy.
At first, this may seem like it has nothing to do with education. After all, people don't interact with an institution for the same reasons that they hire a service, do they? We'll see.
Have you ever experienced academic confusion as a student? Have you ever had trouble getting along with your classmates or teachers? Maybe you had a great experience you wish more students could enjoy. No matter your story, the higher education student experience can make or break a student's achievement.
The quality of education, campus culture, and social activities all affect a student's academic and personal progress. We'll discuss the importance and why educators should consider the student experience in this article. Read on to explore the power of the student experience.
What is Student Experience?
The student experience describes the overall standard of a student's academic and social life while enrolled in a higher education program.
It includes a wide range of elements, such as the caliber of the instruction, the atmosphere on campus, extracurricular activities, support services, and more. Universities and colleges frequently use the term to let potential students know what their experience might be like if they decide to enroll.
A student's academic achievement, emotional health, and personal development can all be significantly impacted by their experience as a student.
Higher academic progress and better personal happiness can result from students feeling more involved, connected, and supported. On the other hand, having a bad student experience might make you feel alone and disengaged and make you do poorly in class.
Because of this, colleges and universities are emphasizing enhancing the student experience to ensure that all students get the resources and support they need to succeed.
Some prospective college students may even consider the student experiences of alumni while making their decision. Okay, but why is this so important?
You may also check out this guide to learn how to build your own Customer Journey Map.
Importance of the student experience
There is a growing emphasis among educational institutions to track and enhance the total student experience. They understand that the quality of the experience directly affects an institution's reputation and capacity to recruit new students. The following points can summarize the importance of the student experience:
Academic success may be directly impacted by how well students are treated. Engaged, supported, and connected students are more likely to succeed academically and develop into well-rounded adults.
Learning academic subjects is important, but higher education also promotes personal development. Students have the chance to develop their leadership, emotional intelligence, and interpersonal skills through the student experience.
For many students, attending college or university may be a stressful and daunting experience. Providing support services, resources, and a sense of community can contribute to a pleasant student experience that lowers stress, anxiety, and depression.
Graduates with a broad education and the ability to display abilities outside of the classroom are valued by employers. A satisfying educational experience can give students a chance to improve their cooperation, communication, and problem-solving abilities, which will increase their employability to employers.
A successful student experience can greatly enhance an institution's reputation. This may result in greater alumni involvement, which may be advantageous to the university over time through donations, volunteering, and advocacy.
Providing students with the resources and assistance they need to succeed academically and personally should be a top priority for colleges and universities.
Prioritizing the Student Experience
The fact that education has changed a lot in the past few years is not exactly news. Much of this change can be traced back to the COVID-19 pandemic when new ideas from far away took hold, and new people came onto the scene. In this case, the growth of online training and micro-credentials was a turning point.
This is much clearer at the higher levels, where platforms for lifelong learning like Crehana, Coursera, and Udemy have made the competition more diverse and forced traditional universities to rethink what they have to offer.
The competition to get new students has gotten tougher, and universities have to work twice as hard to get new students and keep current ones in the classroom in this fast-paced, demanding world.
But how does this relate to having the best time as a student? An excellent academic record isn't always enough in a world where it's harder to stand out and where people have more resources and information than ever before to help them make decisions. Putting the student at the center of the strategy is what makes a difference and is what keeps the institution going.
A key part of the student-centric strategy is making experiences more personal, showing empathy map, and looking for solutions that fit the needs of each student. In the middle and long term, this shows up in a stronger sense of belonging and higher academic status
Learn more about why understanding your Customer Journey transforms your CX program.
Impact on student retention
There is a question that has kept institutions up at night for years, and it is this question that makes students stop studying. In reality, there are many reasons for it, and a big one is how students are treated in the institution.
In general, dropping out has a lot to do with how much money a person has, how interested they are in their chosen career, how well they do in university, how much support they get, how engaged they are, and how little or no contact they have with their peers and teachers.
As we can see, most of these causes can be fixed with a plan that identifies what students need and lets them act on it immediately. Even though it may seem obvious, it must be said that if students aren't happy, they may lose interest in the university and drop out or go to a different university.
Immediacy is just as important as interaction when it comes to a good experience. What makes a university that cares about its students stand out is its ability to change quickly and adapt to each student's needs.
This is important because if the student has already decided to drop out and we don't talk to them about it at the right time and in the right way, they will probably drop out. So, the trick is to try to think ahead.
Using one-off measures to determine how happy students are and which ones are likely to drop out is not enough. Instead, there needs to be a permanent measurement value, not just a number is taken once a year.
The Secret in the student data
For each student's experience and actions to be personalized, information about each student must be broken down into small pieces. However, the most important part of the whole process is to focus on gathering quality information, not just information.
Where can we find the information we need to meet each student's needs?
Personal and Demographic Data
This is information about you and your institution that you get, for example, from your CRM, SIS, or LMS.
At this point, we're talking about how the student interacts with the institution's virtual platforms, like chatbots, learning platforms, online seminars, and surveys. Interestingly, we can see the student's interest in their studies at the institution.
Interaction or communication data
In this section, you should pay attention to the ways in which the student communicates with the institution. That is, we see how the student interacts with academic management, academic advisors, collection, and others. In this interaction, people send each other emails, make phone calls, and talk on WhatsApp; a CRM keeps track of this information. That is, everyone should be able to get it in some way.
It will be possible to offer the student practical and individualized answers by analyzing the student, their interactions with the academic institution, and their overall surroundings.
Considering a Student-Centric Model in Education
It is challenging for many educational institutions to change the paradigm toward a student-centric model. Furthermore, this is expected given the importance of conventional systems in the history of education.
But it is a step that should be taken. It won't be long before you see the benefits:
Cost and time efficiency
Streamline and simplify procedures
Boost student engagement levels
Boost enrollment and decrease dropouts
Boost your institution's reputation
The first and most crucial stage in developing a people-focused strategy will be to make the most of the data that the institution already possesses and thoroughly understand the demands of the students.
Enhance student experiences with QuestionPro
QuestionPro is a powerful survey solution designed for academic research and a feedback platform that may assist educational institutions in improving the student experience in a number of ways. Here are some methods for using QuestionPro to enhance the learning environment for students:
Student Satisfaction Surveys
Educational institutions can use QuestionPro to design and distribute student satisfaction surveys that will help them pinpoint their strengths and areas for improvement. This input can assist organizations in adjusting their strategy to fit the unique demands of their students.
Evaluations of the courses themselves might offer insightful input on the efficiency of certain courses and lecturers. It is possible to design and distribute course evaluations with QuestionPro, then examine the results to pinpoint areas that require improvement.
Student Engagement Surveys
It shows that involved students are more likely to thrive academically and have a good time. Using QuestionPro, educators can measure their students' involvement and pinpoint any areas in which they might benefit from more assistance.
These studies can shed light on how long-lasting the effects of a program and services are for a certain institution. The institution can utilize QuestionPro to design and disseminate alumni questionnaires, then evaluate the responses to determine areas for improvement.
Institutions of higher learning can benefit from conducting climate surveys to better understand campus diversity, equity, and inclusion concerns. These surveys can be designed, distributed, and analyzed with QuestionPro in order to pinpoint problem areas.
Any aspect of the student experience can be observed and evaluated at any time. And to top it all off, a clever predictive analytics system that always learns from your data will give you insights and recommendations for changes that are in accordance with the opinions of your student body.
Our solution allows you to migrate your existing data from your old survey software to QuestionPro. Employ data-driven methods to identify patterns and create intelligent responses, such as sentiment analysis and text analytics.
QuestionPro also has analytic tools that are easy to set up and can be used to make visualizations for all your research. It has powerful features that can be used to create, send, and analyze surveys in minutes. For example:
Collaborative research across universities
Quantitative and qualitative reporting
Data analytics and offline surveys
Create an account today for free to start your student experience journey with QuestionPro.