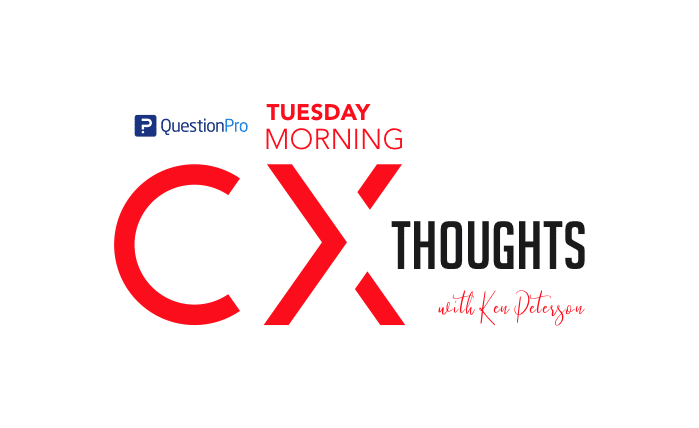 The Anatomy of An Apology
Over the weekend, I received an update from a long overdue Christmas gift.  It was ordered in October with a promise that I would receive the gift by Christmas Eve.  This is the email "update" I received three months after my order and over one month past my promised delivery date: 
Subject: Message from [Company Name]
Hello,
We just wanted to reach out to you about your customized Reverse Retro Jersey size S-46. We didn't want you to think we took your order and forgot about it. Your order was in our first batch of custom jerseys we sent out to be made and have not received it back from our jersey company. We have involved the executives from the jersey company in hopes of getting some answers as to why we still do not have your jersey back. We are incredibly frustrated that this process has taken as long as it has due to our 3rd party jersey company. As soon as we get an answer, we will provide you with an update. We greatly appreciate your patience during this time.
Thank you
As I read through the text, I kept thinking that it almost sounds as if they are apologizing.  However, it still left quite a bit unanswered.  I actually decided to research "apology" and came to the conclusion that an apology should include some key components:
Recognition of recipient

– The apology should recognize who was harmed by the mistake and should be specific

Acknowledgment of accountability

– The apology should acknowledge responsibility by the apologizing party

Recognition of pain

– The apology should express how the mistake hurt the apology recipient

Acknowledgment of remorse

– The apology should express regret and/or guilt 

Recognition of change

– The apology should express a willingness to change behaviour
Some may have some variances on a complete definition, but I feel this captures some minimum standards of what should be included in an apology.  
The Anatomy of a Non-Apology
Even before I decided to define apology for this post, my mind felt like this was almost a backhanded apology.  As I looked at this message more, I realized how this almost felt like an anti-apology:  
It didn't even acknowledge me as a customer by name, which told me this was a hastily constructed mail-merge, not a note to me; the product was acknowledged, but not the customer

Accountability was pushed to the "3rd party", nevermind that they did not take accountability for using that 3rd party

Again, they acknowledged pain, but only their own pain – "frustration" – in the process

I don't sense any remorse in how the customer feels in this email, but I will grant them they are feeling remorse that they are receiving weekly emails from me (and probably others) regarding the delay

Nowhere in this email do I see where anything will change, no mention of changing vendors, no mention of changing the process they are frustrated with and no change in how I will receive updates – I guess I just have to take them at their word that they are seeking "answers"
Despite mentioning the product I had not yet received, I felt that this email did not meet any of the five minimal criteria that I would have in place.  Where some might say it meets one or two, it definitely did not meet all five.   
Is Your CX Narcissistic?
When I looked up "backhanded apology" as I contemplated how I should respond, it was amusing to see the top results included a link to "how narcissists apologize".  Clearly, this email did not make me feel valued as a customer.  It almost did not even acknowledge me as a customer in some ways.  As I read through the email I reflected on the many service experiences, both as a customer and a CX professional.  It is remarkable to think how much progress we have made in the customer experience space and helping to personalize experiences with our customers.   At the same time, I document many places where the closed loop feedback for which I would advocate has failed.  In this case, the response was filled in defense of pride, much in the way a narcissist would apologize.
If your company is not able to fulfill the five requirements for an apology, it might be best not to give a half-hearted apology or, even worse, a backhanded apology as a part of closed loop feedback. I'm not advocating to stop measuring customer experience, but there is certainly much more work to be done on your customer experience strategy surrounding culture before you can really be successful with creating a true two-way dialog with your customers.  
In this case, I give them the benefit of the doubt that they have asked someone to write a very difficult note to disappointed customers, but the tone generated by the note reflects the culture of the organization – both internally and to their customers.  I'm sure most that received this exact same note would probably agree that it will take more than a non-apology to make things right.  
Join the next ConneXt Live! that features Chip Bell about getting inside your customers' imaginations.  Learn for 20 minutes and meet eight to ten new people that have similar interests in CX as you.  If you enjoyed CX Talks, this new format will prove to be even more engaging, interactive and informative. You can register here. 
QuestionPro offers some of the most advanced customer experience tools available. Gain valuable insights into your customers' thoughts and feelings using QuestionPro CX software today.