Using Brand Advocates
One of the biggest mistakes small business owners make is not using their own customers to help market their company. If you're not doing this, you're missing out on a huge opportunity.
So many business-to-business (B2B) buyers are relying less on marketing and expensive advertising strategies, and turning more to their peers. In fact, a 2012 Google study found that 60 percent of B2B tech buyers seek peer reviews before they make a purchase decision.
Software AdviceTM is a company that helps buyers choose the right software. As they suggest, it's important for your business to have a group of brand advocates who actively promote your product or service since as B2B buyers continue to ask friends and colleagues for buying recommendations.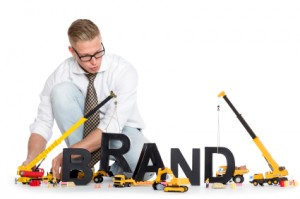 How do you turn these satisfied customers into brand advocates? Software Advice talked with Craig Rosenberg and asked him what strategies to employ for developing brand ambassadors. Here's what Rosenberg suggests.
Identify Customers Already Supporting You – Seek out and identify those customers that are already going the extra mile. While every company is different, there are few types of customers Rosenberg says generally make for good potential advocates. Here are three customer personas he shared, along with tips on how to find them:
Socially active customers
– These people share your blog posts, research and company news on social media, showing their support by discussing and distributing your marketing content.
You can find these customers by monitoring who's posting and commenting in your user and Linkedin communities, or on your blog. You can also use a social media-monitoring tool such as Hootsuite to scour social media sites and alert you when anyone mentions your brand name.
These are power users that are very active in your support community, whether it's on your website, a third-party website or offline. These customers typically enjoy helping others get the most out of your product or service and are likely willing to help in other ways.
You can find these customers by scanning your online communities because they are active on the web. A good place to find advocates offline is at user offsite meetups as these customers regularly attend these gatherings to interact with other members in your community, or may have even been a speaker at a past meetup.
These are customers you turn to when a prospect wants to talk to a current customer. They're ideal advocates because they're already familiar with your sales process and have helped you close deals.
You can begin by asking sales reps which customers they turn to as a reference for sales calls—any good salesperson will have a handful of "go-tos" to recommend. you don't have either of these resources, you might conduct a Net Promoter Survey to gauge customer satisfaction levels with your business, and reach out to customers that report the most positive feedback.
To Encourage Participation, Limit Your Number of Asks – Limiting your asks is essential for getting people involved without overwhelming them. Start off with a set of 10 to 15 easy asks that you can rotate between customers to encourage participation.
While your ideal asks will depend on your specific business and priorities, Rosenberg believes testimonials, referrals and content contributions are among the best. Testimonials, for instance, provide third-party validation of your business, which research has shown can lift marketing conversion rates. Sales referrals can also help generate additional revenue.
Provide Recognition as a Meaningful Reward – Be prepared to give something back to your advocates to thank them for helping your business. Interestingly, Rosenberg says that recognition—as opposed to money or a gift—is one of the best rewards you can offer. Rosenberg gives five examples of rewards that work well in a B2B environment:
Give your customer premium access to your product or service;
Offer a sneak peek at your product before you launch it;
Extend a special invite to meet with your product managers or CEO;
Give a badge or other award to recognize excellence in their field; and,
Write a personal, hand-written thank you note to show your appreciation.
Improve Performance With an Advocate Marketing Platform – Finally, it's important to manage your program with technology built specifically for advocate marketing. An advocate-marketing platform is ideal because it provides brand advocates with a resource they can use to obtain important information. They can go into the platform and find out what asks you currently have, see how they're scoring and view what messages you're sending out.