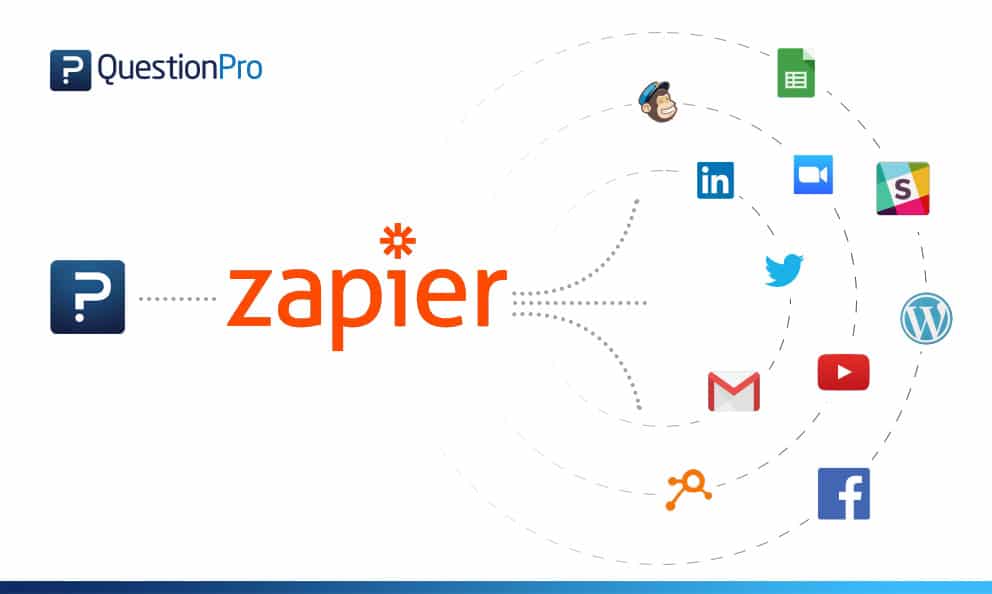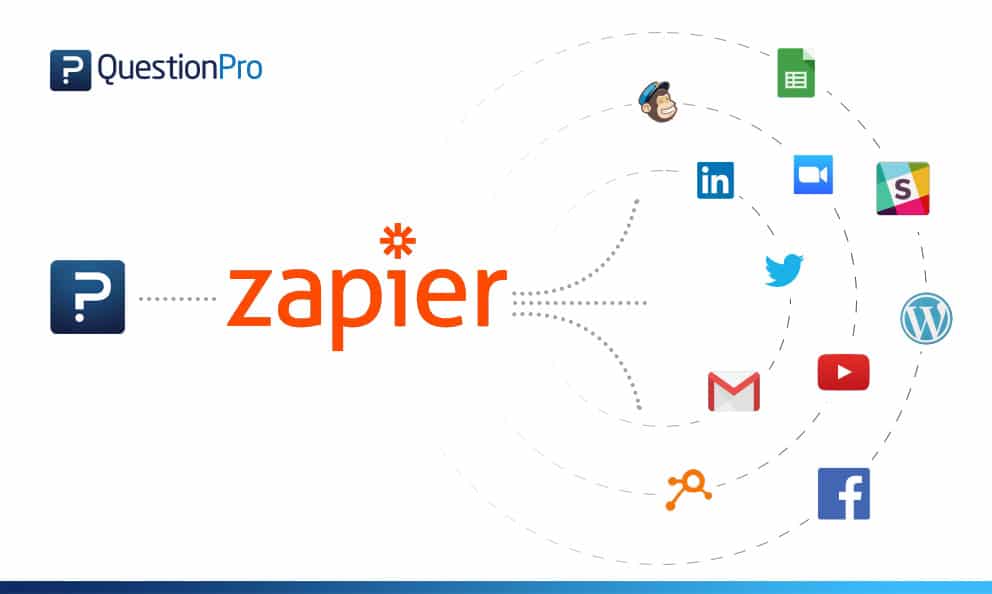 For our Team and Enterprise customers, we are adding Zapier to our list of integration options.
Zapier is a tool that allows you to connect apps you use every day to automate tasks and save time. Instead of apps directly integrating with each other, Zapier has built a network of apps that can work seamlessly together. QuestionPro is joining Zapier's library of over 1,000+ connected apps which can connect us to other business apps to create your own automated efficient workflows. If you are interested in finding efficient ways to stay to engage your audience or employees while tracking important tasks and deadlines along the way, this is a great integration option to consider. Zapier is the easiest way for you to quickly automate tasks from QuestionPro, freeing up your time work on more important items.
Setting Up Zapier Integration
The set up for Zapier integration is one of the easiest in the market.
Login to the Zapier library » search for QuestionPro » add a 'Trigger' based on your specific criteria » select an 'Action' that will be automated when triggered.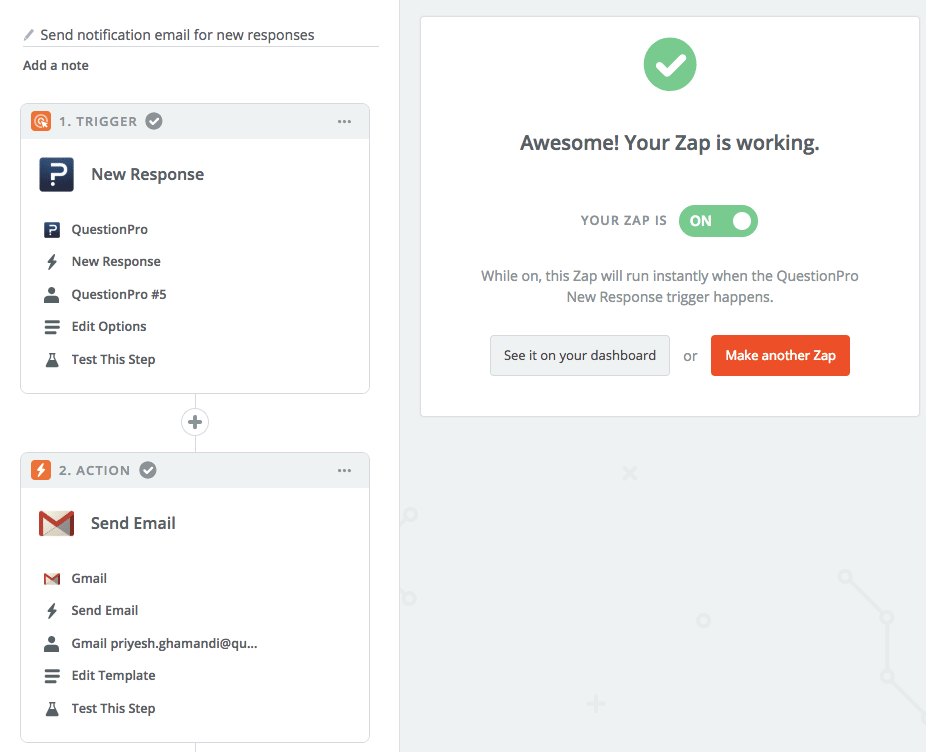 In the image shown, Zap's trigger is QuestionPro survey, and Zap's action is to 'Send Email'.
This can be used to email respondents or set up notifications when new responses have been received.
When is Zapier integration available for QuestionPro users?
The Zapier integration will be available to users no later than mid-November. All Team and Enterprise customers should connect with your dedicated customer success manager to add this Zapier integration to your account.