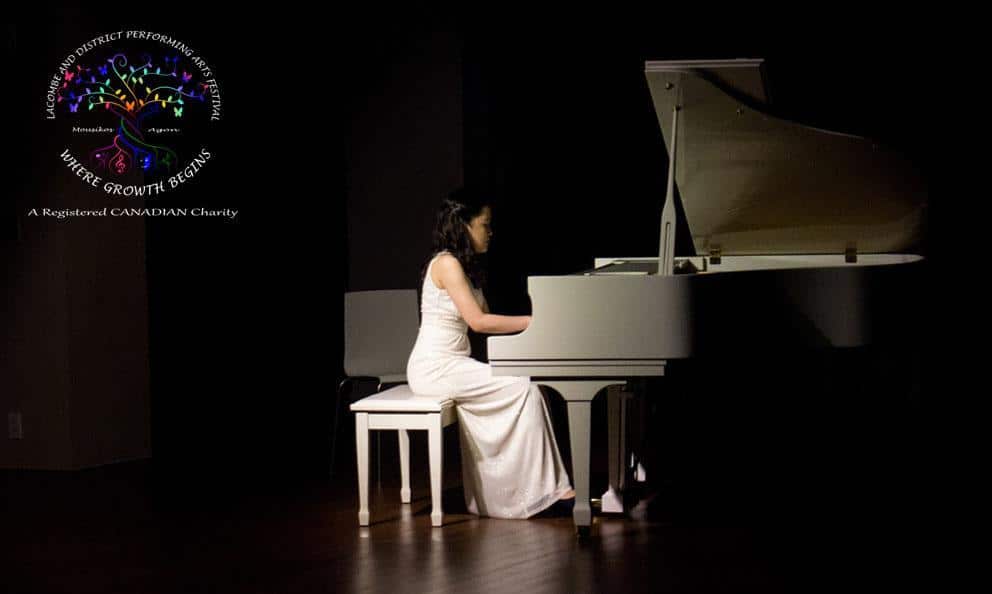 The Lacombe and District Music Festival Association is a non-profit music and performance arts society located in central Alberta Canada. They deliver educational and performance opportunities in the performing arts for young artists between the ages of 3 to 19. They deliver these opportunities through the annual hosting of the Lacombe and District Performing Arts Festival and through various performance workshops throughout the year. "Our mission is to build better citizens one performance and one performing artist at a time," says Dr. Craig Colegrave, President of the Lacombe and District Music Festival Association. "Our Vision is to have reawakened in every member of society, an understanding of the health, intellectual, social and economic benefits of education and participation in the performing arts. We strive to rebalance the technological skills of information transfer with the art of communication."
Turning anecdotes into concrete insights
The Lacombe and District Performance Art Festival has been running for over 38 years. During that time, metrics and feedback were anecdotal and poorly recorded. At the start of Dr. Colegrave's presidency, he was able to compile a retrospective analysis of the festival's performance. This included data harvesting by sifting through 22 years of meeting minutes, client and board member interviews, and culling through newspaper archives. The painstaking process took several months and two things became transparent:
The music association was not accurately sampling its clients' changing needs.

 The music association desperately needed a rigorous, reproducible and scalable analysis platform moving forward.
As with many non-profits who rely completely on donations to fund their work, the Lacombe and District Music Festival Association wondered if they would be able to find a tool to meet their exact needs. This is when they found QuestionPro's nonprofit partnership program. Thanks to Question Pro's robust, scalable, adaptable platform and the company's magnanimity, they were able to leverage QuestionPro's analytical and sampling power. It gave them the ultimate flexibility in crafting surveys that would strategically pinpoint improvement opportunities for their annual festival and community workshop offerings. More importantly, it offered an opportunity to listen to various performing artist groups and build trust within the performing arts community. QuestionPro gave their organization confidence and concrete data to implement change to improve the overall experience for performance artists.
Building trust with respondents through surveys
After signing up with QuestionPro in 2018, the Lacombe and District Music Festival Association stuck to the basics of implementing an online survey to gain the trust and traction of their clientele. The survey took 30 days to create, launch, and complete. The results had an overwhelming 62% response rate with many saying that it's been a "breath of fresh air" to be able to share their feedback and know their opinions will be used to implement change. Through the results of the online survey, they also discovered their clientele's preferred methods of communication which were "on the go" centered strategies.  Their plan is to implement QuestionPro's mobile-based surveys in the future.
Responses equal exciting changes for 2019
Implementing surveys has given the Lacombe and District Music Festival Association a business process with a purpose and goals to achieve.  Right from the start, it was apparent their clientele had a lot to say and QuestionPro will allow them to implement and track survey opinions for years to come. Insights from 2018 have resulted in music venue changes, increasing the educational and performance opportunities from 2500 to 39,865, and for completely remodeling their awards and recognition ceremonies. Though they don't know how successful these new changes will be until after this year's festival later this year, the initial feedback has been extremely positive.

"Anyone working in the performing arts sector who is not using the incredible power of QuestionPro is doing themselves a great disservice," says Dr. Colegrave, President of the Lacombe and District Music Festival Association. "The clarity and insight gained by targeting individual segments of your clientele and finding out what they really need and want in the form of deliverables are priceless and requisite to long term success.
"