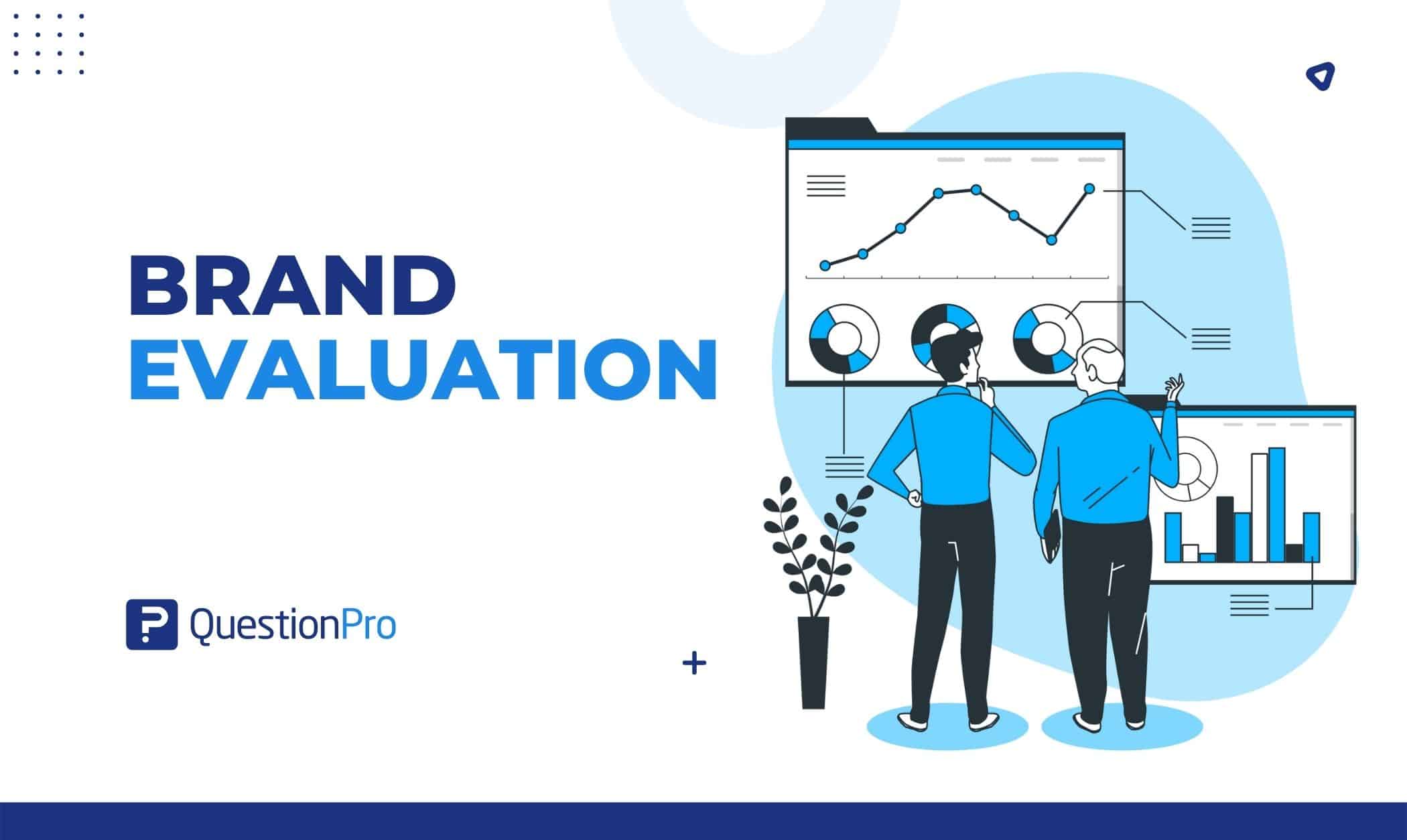 Brand evaluation is unquestionably essential for giant firms that can afford to spend money investigating their brand, but it may also assist small enterprises. A brand evaluation provides an objective view of your brand's worth. It may also help you spot possible issues with your brand measurement.
Today's great global businesses demonstrate that brand power can encourage growth by exploiting their reputation and consumer loyalty. Such brands include Apple, Coca-Cola, Nestle, and Goodyear. Many consumers pay for the brand when they order a "Coke" and would gladly spend twice as much on luxury items from companies like Apple.
In this article, we will discuss brand evaluation and how to do it.
What is brand evaluation?
Brand evaluation measures a brand's worth using pertinent metrics that determine how the brand affects users and consumers. The brand assessment considers financial (such as brand value) and non-financial factors (i.e., brand strength and brand equity).
Brand valuation and brand evaluation are linked ideas that complement one another. Brand value is more limited and solely takes financial factors into account. Brand evaluation is the process of determining a brand's value using pertinent metrics that gauge the brand's influence on users and consumers. It incorporates both monetary and non-monetary factors. This is described from the viewpoint of the stakeholder.
We should lay out our guiding concepts before diving into the details of our brand evaluation. Insights from fit-for-purpose brand evaluations include:
Information on how to increase company performance.

A timely manner upon delivery.

They are created with a target audience who will use the content.
LEARN ABOUT: Brand health
Ways to evaluate the brand.
Brand evaluation is not an art and a science. Some components of excellent practice are universal, and broad measuring concepts may be used in almost any circumstance.
No one strategy works for all situations, which may be difficult for firms that lack the internal resources and experience needed to establish and maintain assessment programs. But because each brand and company is unique, brand owners should try to apply this comprehensive assessment framework to suit their requirements. Here is how we advise approaching your evaluation:
Determine your metrics.
Several quantitative measures may be used to assess whether or not your brand is doing well. Typically, we focus on the most basic of factors:
Brand awareness: How well-known you are and what you do to the public

Brand Sentiment: The feelings consumers associate with your brand

Brand equity: The value you get (or lose) as a result of consumer connections with your brand
Figure out how you'll quantify each statistic. You can be confident that quantitative metrics alone won't reveal the complete story of your brand's success; instead, you'll supplement them with qualitative information. Brand awareness may be measured with a yes/no question, and brand sentiment can be measured using a tool like Net Promoter Score.
Consult your team.
Your team likely has strong feelings about your brand. Interviewing executives and members of your marketing team who are brand stakeholders for your organization one-on-one is an excellent place to start your research.
LEARN ABOUT: Market Evaluation
When we engage with a client on a rebrand, we always speak to the individuals who must represent the brand daily—think customer service representatives and salespeople. These individuals will be informed of discrepancies between how your company portrays itself and how it functions.
These interviews offer the advantage of obtaining staff buy-in, which is crucial since if you decide to rebrand later, you'll want everyone on board from the start. They also help you understand what your brand means to your employees.
Survey the audience.
The main objectives are to discover what your current customers see in your brand—what they value, their emotional connections with it, and how your target audience—consumers you'd want to convert—perceives your brand. Multiple approaches may be used to reach this goal.
When conducting focus groups for your brand, be sure to ask the same questions to each group, then sit back and watch as they analyze and debate your brand. A few surprises are inevitable, and focus groups often raise new issues you hadn't thought about.
Conduct a thorough survey to create a dataset large enough for analysis. You should base your survey questions on the information you get from the focus groups. Consider posing inquiries like these:
Do you recognize this brand?

If so, how do you see this company's image?

If not, what do you believe this firm does, if not?

What emotions does this logo evoke in you?

What can you infer about the character of this firm from the appearance and feel of this advertisement?
Simple name recognition surveys may be conducted using services. The results will show what proportion of your target market is aware of your brand. This is a fantastic place to start if you know that you don't currently have a lot of brand recognition. If so, it's time to establish a benchmark, a goal, and a plan of action for achieving it.
Locate Your Delta
Speaking of benchmarks, you can now combine and evaluate all the data you've gathered about your brand to determine its present condition.
Next, calculate the delta: how far you are from your target. Consider doing an internal brand workshop to obtain clarity and alignment on your ultimate goal if you don't already have a strong concept of where you'd want your brand to go.
The moment to act is right now. Establish quantifiable objectives with timeframes. You could determine that a complete rebrand is necessary. You might find that your brand is strong but want to build more brand equity or strive for a more uplifting brand attitude.
While your brand may already be seen favorably, it may not exactly evoke the feeling you were hoping for.
The likelihood that you'll need to rebrand entirely is slim. This activity aims to identify what is working and eliminate what is not. Therefore, the more probable result is that you'll want to do some little brand refreshes.
For example, you may update your message map, tweak your logo, or stop running a campaign if it isn't in line with the development of your brand.
Making these changes and reviewing your brand for the first time may be challenging, but if you include this in your yearly routine, it won't take long to get the hang of it.
Conclusion 
Finally, ideal practices for brand evaluation integrate qualitative and quantitative evaluations. Building your brand's identity has long-term effects on the value of your brand, in addition to influencing how customers see you and motivating them to stay loyal to you.
Brands are essential in identifying the businesses that own them. Today's most prominent and best brands shape our daily lives and decision-making. Knowing your brand's worth enables you to maximize your brand strength and potential in a cutthroat market, even if it may be difficult for some businesses to appreciate the significance of their intangible assets completely.
We at QuestionPro can assist you in conducting brand evaluation research. Discover all the features of our online survey tool, then start your research right now.