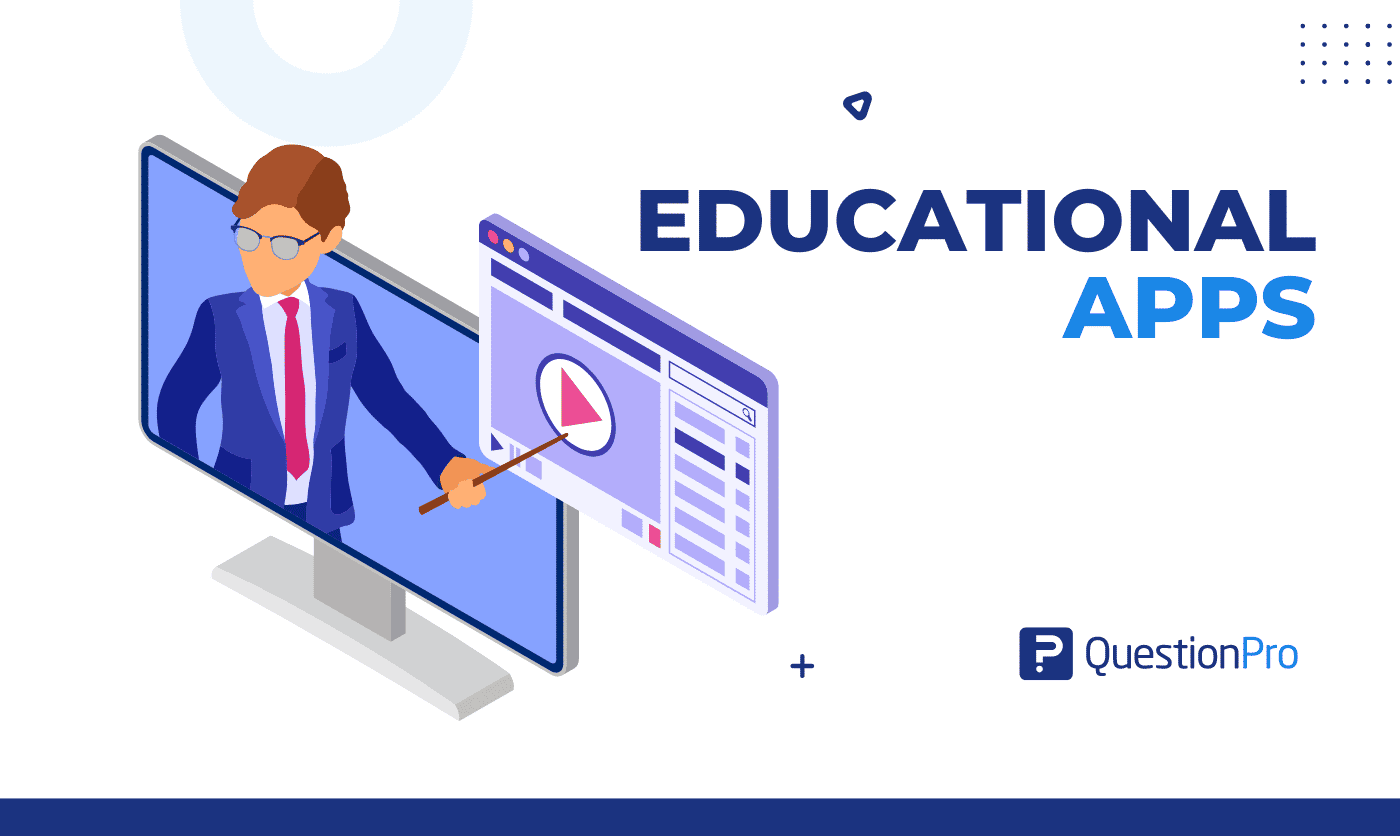 At the start of the pandemic of COVID-19, educational apps have seen a major expansion in the industry. Tailored experiences, improved engagement, ease of use anywhere and anytime are among a wave of advantages that these applications can provide to education. Using technology has no longer been a choice, but a requirement in today's world, so it's only natural that it has made its way into shaping the model of the education system environment.
What are educational apps?
Educational apps have made learning easy and accessible for people worldwide with just the click of a button. Children's smartphone usage has been increasing at a fast pace. Nowadays, up to 20% of 8-year-olds own a smartphone. This number increases to 80% in teens between 14 and 18, according to Common Sense Media. This should be no shock, children have the ability to pick up new technologies faster than their parents, and they can do this by mimicking what they see in their learning environments, such as families, smart houses, and schools. 
The use of technology has become more common in classrooms, K-12 has been improving the teaching methods for new generations, and by the time the COVID-19 pandemic struck, it became almost mandatory to adopt new technologies. Educational apps are a great idea to use to complement children's education, both in and offside of the classroom. The usage of images, videos, and sounds appealing to children's minds, help them to engage better with this type of content rather than books or chalkboards.
College students have also seen new applications to help them through university life. Most of the challenges these students face are when managing their time or for collaborating with diverse people. An incredibly competitive job market is among the biggest concerns for students, this is why many educational apps often offer courses or certifications that complement education in college. The classroom response system allowed students to answer multiple-choice questions and engage in real-time discussions instantly.
Advantages of Educational Apps
There are many advantages for the usage of educational apps, here is a list of a few benefits:
Anytime and anywhere

: educational apps are accessible from anywhere and anytime, most of them function on internet on access but sometimes they have preloaded material. Creating learning materials from educators is also a great idea, as long as education doesn't feel obligated, the appeal of getting more interesting resources outside the classroom can benefit students.

Improvement of performance

: the usage of interesting material such as images and videos can complement the study focus outside of the classroom, which in time can reflect on better grades and an improvement in academic performance. 

Monitoring your progress

: Whether you are a college student or a parent, getting to know your advancement on a task is always worth it. Many educational apps offer a way to track your progress, so you can adapt your time management and look at your advancement over time.
Top 10 Best Educational Apps
There are different types of educational apps in the iOS App Store and Play Store, depending on each individual's topic of interest. From learning new languages, improving math or reading abilities and up to the time or task management, students are free to choose whatever application they see fit to their objectives.
Top #1  – QuestionPro
QuestionPro has become one of the most used survey softwares in the global market. With functionalities that top researchers praise to use to its intuitive platform, easy and ready to use for non-marketers. With LivePolls, you can create dynamic live audience polls to encourage in-class participation. The usage of images and the timer for responses can spark up competitiveness in a topic taught in class.
LEARN ABOUT: Live polls for Classroom Experience
Top #2 – Duolingo
The green owl app, Duolingo, has demonstrated that learning a language is not as hard as everyone thinks it is. With more than 40 languages available, this app offers a way to learn or improve a language with sessions that last from 20 minutes or intensive sessions of 1 hour a day.
Top #3 – Evernote
    Evernote is an impressive organizational app, designed for taking notes, planning schedules, capturing photos and making handwritten notes, all of this in a single app. One of the best features of this app is the synchronization among all your devices.
Top #4 – Canvas
Canva is a powerful design tool that can be used in education to create projects that not only look great but also help teach students the basics of digital design. This is a free tool that allows students and teachers to work with photo editing, design layout, and more, all within an easy-to-use platform
 Top #5 – Wolfram Alpha
The free version of Wolfram Alpha allows students to see the answer to complex mathematical equations. In the paid versions of Wolfram|Alpha students are able to see step-by-step solutions for questions in math, physics and chemistry.
Top #6 – Google Docs
With Google Docs, you can create and edit text documents right in your web browser—no special software is required. Even better, multiple people can work at the same time, you can see people's changes as they make them, and every change is saved automatically.
Top #7 – Genially
Genially is a web-based tool, available in a free version, that allows you to create animated infographics, interactive presentations and even escape games. Use this tool to present content to your students in a fun way. Or offer it to your students as a visual aid during their oral presentations.
Top #8 – Kids Academy
Kids Academy app is one of the most innovative and engaging program for young K-12 learners. Their unique learn-through-play program combines the most advanced in adaptive technology, artificial intelligence, personalized learning, and gamification to help kids put their best foot forward and get the education they deserve.
Top #9 – Teach your monster to read
Another great K-12 app. The Teach your Monster to Read is an award-winning kids learning app that teaches children to read in a fun and simplistic manner. The app covers the first two years of reading, from matching letters and sounds to enjoying books. The app has been designed in collaboration with academics at Roehampton university and Complements Phases 2-5 of UK Government-approved Letters and Sounds and other major systematic synthetic phonics programs.
Top #10 – Google Classroom
One of the biggest benefits of Google Classroom is it's simple to use and encourages collaboration between students and teachers. Teachers can create a class and list educational apps, such as assignments in a few clicks. They can add students by name or send them a code to join. Students then can see what assignments are due, participate in discussion forums or message the teacher (either in private or via group chat).
Surveys have not only become used for marketing or research purposes. Its adoption into new environments such as education, has proven to improve the learning experience. Gathering information and insights has become indispensable to changing from the "one size fits all" education system into one more human-centered one. Creating student interest surveys can help educators to understand what topics students feel more attracted to and become engaged with. While conducting educational research surveys can help administrators with data collection for making decisions on designing learning experiences.
You can try most of these features with a QuestionPro free account or contact our Sales Team to develop a complete Educational Research Solution.