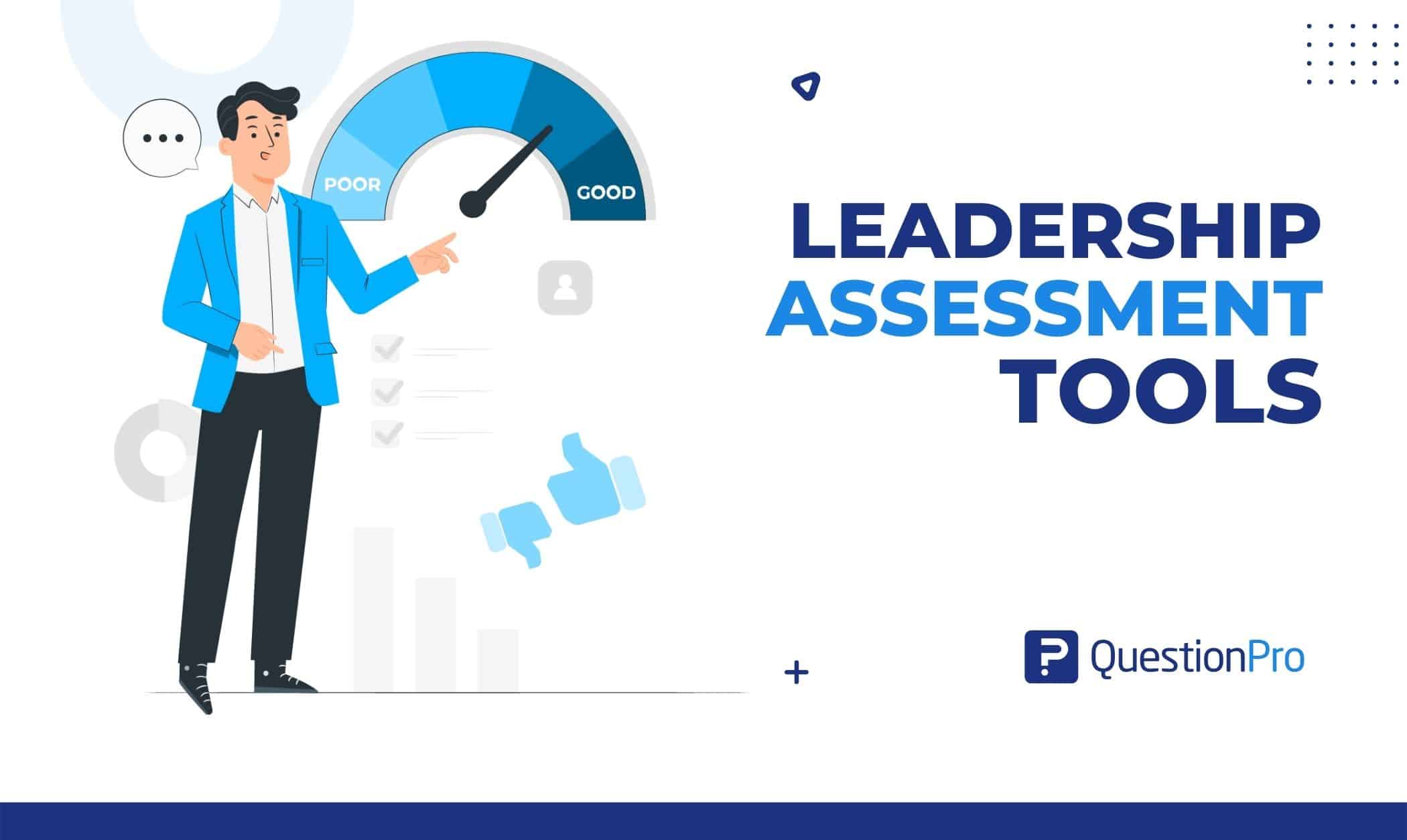 The value of leadership is often overlooked. However, they are the backbone of any successful enterprise. They do more than just lead—they work, coach, manage, plot, and more! They act as examples for others to emulate in addition to setting the pathway.
Every day, leaders deal with various difficulties. For businesses to succeed, leaders must be able to manage their teams effectively. Leaders can use leadership assessment tools to assess their strengths and weaknesses to make the necessary improvements.
The 8 best leadership assessment tools are discussed in the following article. To find out which option is the best for you, keep reading!
Use of leadership assessment tools
Leadership assessment tools determine an individual's leadership talents across multiple areas. It also highlights the qualities that make them stand out. It helps determine whether or not a candidate meets the qualifications for a specific position inside an organization.
Top and middle leaders' capabilities can be evaluated consistently and methodically using leadership assessment tools, which also serve as valuable benchmarking resources.
Leadership assessment tools considerations
Choosing the best leadership assessment tools ultimately comes down to what you are attempting to do with them.
What are you trying to find out?

For what purpose do you need this information?
It's crucial that you comprehend your goals for using the assessment and that you connect them to those goals.
For instance, assume you want to help a leader become more conscious of how their actions affect others. In that case, you need to employ an assessment that illustrates how other people view their behavior.
Suppose you intend to hire or fire individuals only based on the findings of the assessments that you administer. In that case, it is crucial to investigate the validity of the assessment. You need to check that the leadership assessment tool you're employing meets the following criteria for statistical validity:
Dependable

Unbiased

Comparable

Blind to gender, ethnicity, and class
LEARN ABOUT: Organizational Resilience
8 best leadership assessment tools
It can take some work to choose what is practical for you out of the many leadership assessment tools available in the market. To help you stay ahead, we have compiled a list of the eight best leadership assessment tools. Read on to locate the solution that most closely satisfies your requirements.
QuestionPro 360-degree feedback
The QuestionPro 360 degree feedback tool is user-friendly and intuitive. It is one of the best leadership assessment tools. With this out-of-the-box assessment tool, it is possible to evaluate such crucial and cutting-edge skills as inclusive leadership, resilience, team capacity management, and many more.
You can tailor the leadership assessment to focus on your team's most essential qualities. Elements crucial to transforming 360-degree feedback into meaningful change:
Survey Setup:

Flexible surveys with configurable procedures make it easy to get feedback from employees.

Respondent Portal:

The automated evaluation procedure lets you track survey responses, add participants, and remind raters.

Dynamic Reporting:

Branded, customizable, easy-to-understand reports enable leaders to recognize their strengths and performance gaps and motivate action.
Pricing starts at $99 per month.
LEARN ABOUT: 360 Leadership Assessment
DISC
The DISC personality type indicator will be familiar to you if you've done any research about leadership assessment tools. This tool is one of the easiest ones for judging a leader's abilities.
The DISC assessment is named for the four primary characteristics it evaluates.
D – Dominance

I – Influence

S – Steadiness

C – Conscientiousness
Leadership assessment is simple with DISC. It focuses on your behavior patterns rather than your preferences. Unlike other similar applications, it is quick and easy to use with large groups.
Pricing starts at $4 per month.
Myers-Briggs Type Indicator (MBTI)
The MBTI is a little more complicated than the other leadership assessment tools but is much more functional. The test findings reveal specific details about a person's abilities and character qualities.
According to a combination of the personality traits listed below, the MBTI divides people into one of 16 types:
Extroverted (E) versus Introverted (I)

Sensing (S) versus Intuition (N)

Thinking (T) versus Feeling (F)

Judging (J) versus Perceiving (P)
Everyone using this assessment tool must be familiar with the four-letter combinations, which is a downside. The results are only worthless if these categories are fully understood.
The Myers-Briggs Type Indicator (MBTI) tool is free to use.
SurveySparrow 360-degree feedback
Managers can use SurveySparrow's 360-degree feedback tool to assess employees' strengths and weaknesses. This survey software's confidentiality allows participants to be honest about how they work with you daily, speeding up the process.
The 360-degree feedback tool offered by SurveySparrow promises to streamline the process and save users time.
Pricing starts at $19 per month.
Enneagram
The Enneagram is an innovative test that classifies individuals according to their personality and behavioral patterns. Assessing your personality type with the Enneagram goes beyond simply looking at your outward actions.
The tool provides a visual representation of the causes of an action or reaction, which reveals more about the individual than might first be apparent. While potentially applicable, the complexity of the entire procedure puts off many businesses.
Pricing starts at $22.50 per month.
Saville Assessment
Saville Assessment has been a leader of leadership assessment tools for a long time in making aptitude and personality tests. It's ideal for gauging one's intelligence and character.
Individual traits and tendencies are evaluated, as well as any potential problems. The former manager evaluates verbal, numerical, and spatial reasoning skills, while the latter evaluates your desired professional characteristics, such as efficiency and teamwork. The assessment also indicates the individual's most compatible cultural orientation.
Pricing starts at $40 per month.
Gallup's Strengthsfinder
Gallup's Strengthsfinder focuses on a person's positive traits rather than their flaws. In effect, this method has the potential to create optimistic attitudes in which employees are more inspired to put in the effort.
You'll get comments on strengthening your top five strengths and prioritizing them for future development. The Gallup Strengths Finder tool is excellent for individual coaching since it reveals people's natural talents but needs to hold up better in a group setting.
Pricing starts at $50 per month.
MindTools Leadership Skills Assessment
MindTools Leadership Skills Assessment tool asks about your professional actions. It also shows if you're at your best or have the potential to grow.
The MindTools Leadership Assessment evaluates candidates in the following areas:
Providing a compelling picture of the future

Inspiring team members to realize the objective

Acting as a positive example

Effective performance management

Facilitating growth and development by offering encouragement and prompts
Three fundamental traits determine final outcomes:
Confidence in their self

Perspective and disposition on one's own part

Emotional capacity
After the projected leadership style is determined, this tool allows a more in-depth assessment and reading of an article that comprehensively analyzes that leadership characteristic.
MindTools Leadership Skills Assessment tool is free to use.
LEARN ABOUT: Behavioral Competency
Conclusion
Selecting the assessment tool that best aligns with your leaders' objectives is crucial. The good news is that these popular tools are well-liked because they are effective. They provide leaders with vital information on leadership excitingly and memorably.
To better understand and hone your leadership abilities, you can use any one of the eight best leadership assessment tools listed here. With these resources, you may readily identify problem areas and formulate plans to fix them.
Check out QuestionPro 360-degree feedback if you're interested in learning more about leadership assessment tools, including what they are, how they're used, and why QuestionPro is better than others.