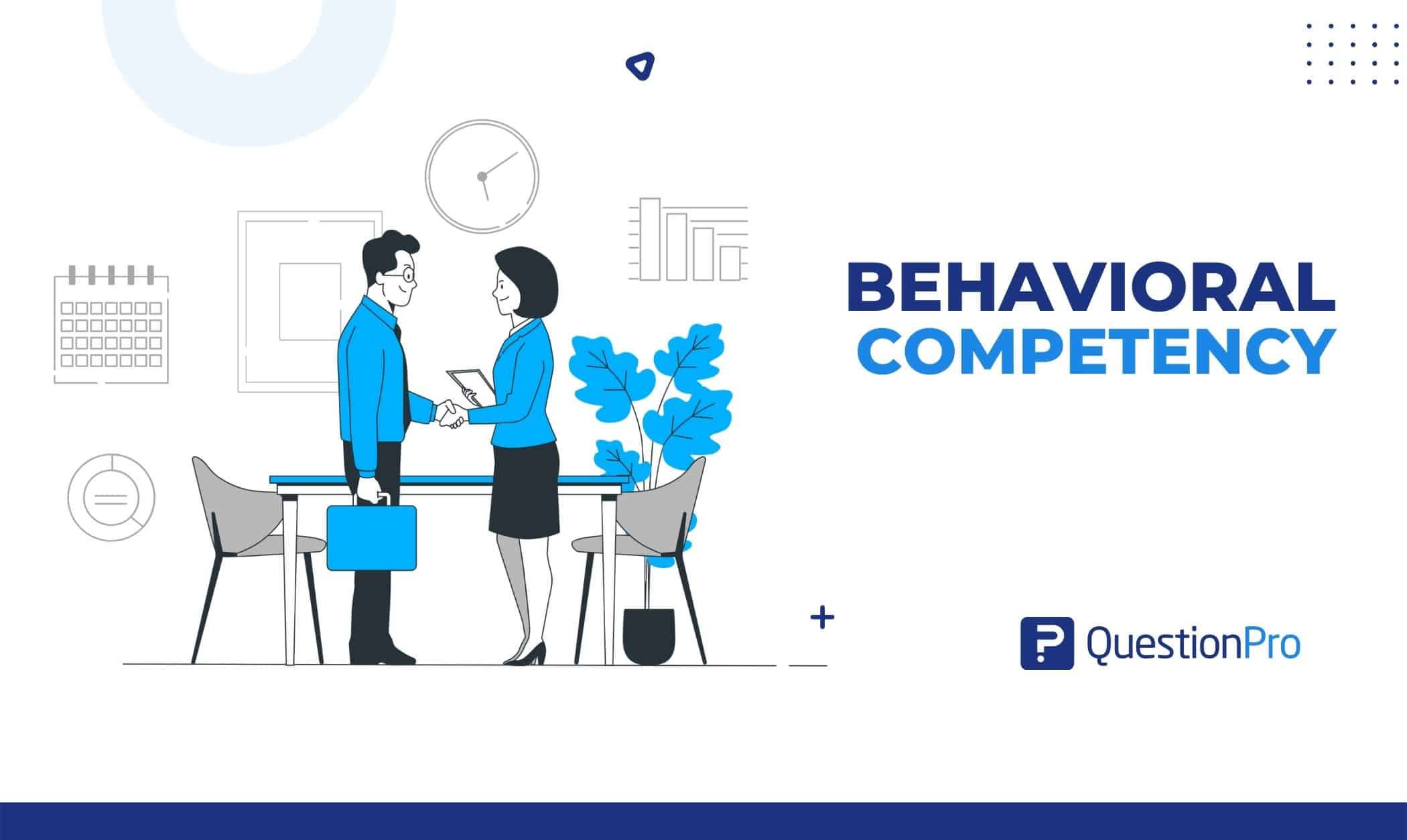 The application of behavioral competency in the workplace dates only from the 1970s. Since then, behavioral competencies have helped organizations evaluate new employees and build their skills.
An employer can utilize behavioral competencies to determine if an applicant is qualified for a post. There are various types of it. The idea behind behavioral competencies at work is that they show how well a person will do their job.
Behavior competency can improve a business as a whole. If an employee has these traits, they'll do well at work. Also, remember that these core behavioral competencies are important signs of a successful employee. 
This blog will describe types of behavioral competency and also give some examples of it. But first, let's identify what it is.
What is behavioral competency?
Behavioral competency is any behavior trait, like knowledge, skill set, teamwork, leadership skills, technical know-how, etc., that helps a person grow in an organization to take on more prominent roles. People can use it at all levels, which means it's not just for people at the top, middle, or bottom.
Behavioral competencies are used to improve employees' skills in all organizational positions so that work can move more smoothly from one job to the next. It's not just about work; it's also about personal life. It has to do with things that a person has or should have to be successful.
Any human resource manager will tell you that measuring behavior competency is hard. However, because organizations are getting more complicated, it's more important than ever for people to get along well with people from other departments.
Benefits of using Behavioral Competency
There are many benefits of using behavioral competencies in the workplace:
Behavioral competencies let employers determine their employees' skills and abilities and evaluate them.

This information can be used to determine what training and development are needed and to set goals and objectives for performance. 

It can also help employers find future leaders and plan for what will happen to them. 

Also, Behavioral competencies may be used to evaluate employee performance and give feedback.

Behavioral competencies can help employers to identify and correct problem behaviors.
Types of behavioral competency
There are different kinds of core behavioral competencies.
Analytical competency

Individual competency

Interpersonal competency 

Managerial competency

Motivational competency
Let's have a short discussion on each type of this competency.
Have you ever met an employee who is so good with numbers, tech, or similar analytics? Some of the skills these employees have are problem-solving skills, technical knowledge, and so much more. Many employees already possess these very desirable traits. These types of employees can do well in places where analytics help is always needed.
This type of competency shows a person's overall qualities. It could include a person's level of self-confidence, how well they get along with others, how easily they can solve problems, and how they pick themselves up when feeling down.
People with this core behavioral competency at work prefer to interact with others better. They know how to work in groups and get along well with their workmates. Even in new places, they get along well with other people. 
People like this make team projects go well because they have a better idea of who is on their team and can talk about their ideas freely to improve productivity. Some of these employees' skills are communicating, working well with others, and so much more.
As the name suggests, this type of core behavioral competency makes it easy for employees to handle their duties and responsibilities. Even though these people aren't necessarily "managers," they do an excellent job leading tasks. They can set up and run group projects. They can also plan meetings and ensure they happen at the right time. 
These workers do an excellent job as leaders. Some of these employees' skills are leading, making decisions, organizing, planning, and managing teams.
This kind of competency is more like an organization's engine. People with this trait tend to make it easy for those around them to feel better. They can identify when people are feeling down and give them a boost. 
Some of the skills that these workers have are teamwork, a lot of energy, and so much more. They are what keeps the business going. They also tend to get their team excited about a project and push everyone to do their best.
Examples: Behavioral Competency
There are many examples of behavioral competencies that can be used with care. Let's look at some of them:
Are you recruiting new members for your marketing team? You could simply be looking for your next designer. The most critical behavioral competency would be creativity. It means having a creative mind to make something new. Marketing teams and the advertising industry highly value people like this.
Don't you love it when some people are so easy to work with? Interpersonal skills are the reason why. It means being able to work easily and comfortably with different teams. Organizations count on these people to help them reach their goals.
It relates to being able to work under pressure while still being effective, as well as being able to preserve one's own self-control.
Slow decisions are bad for companies that are growing. The best leaders know how to make a choice and stick with it. But it also means that the person can change their mind depending on what's happening. To adapt to different situations, you need to be a good leader and flexible.
Conclusion
This blog helps you learn more about Behavioral competency. Our behavioral or soft skills are our competitive advantage in today's world. Our comprehensive approach helps move the learning initiatives around defined behavioral competencies from reflection to action.
QuestionPro's workforce offers solutions and answers for every business and every problem. Also, it helps you collect all the information you need to give valuable insights. 
QuestionPro has a package for analyzing data that will help you evaluate the final results. We also offer the data management platform Insights Hub.