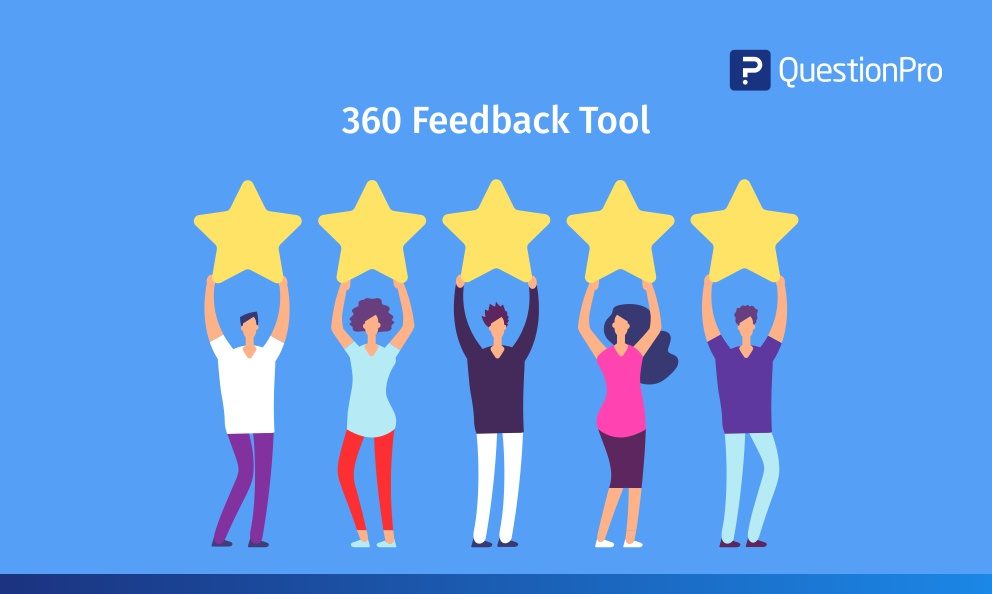 What is meant by 360 feedback tool?
A 360 feedback tool is a powerful multi-dimensional complete development tool drawing upon the knowledge, skills, and persona of an individual within his/her own circle of influence. As we have transitioned from the industrial age to Globalization and now, to the Information age, the multidimensional online feedback tool has changed the role of competence within the organizations. A good 360 feedback tool helps in creating a comprehensive questionnaire that is aimed at gathering observations from many layers within the organization to guide self-analysis.
With a comprehensive 360 feedback tool, you can create a brief questionnaire to obtain data that helps in measuring from different perspectives the behaviors of an individual or a market standing of a product/brand against a list of competencies. When you have a feedback tool at your disposal it becomes easier to develop a competency model developed within the organization using a targeted questionnaire. Just need to ensure that the feedback questionnaire covers every aspect of performance like leadership, communication, teamwork, organizational skills, decisiveness, drive, and adaptability.
Also called as a multi-source assessment, the 360-degree feedback is a method or a process utilized to assess the performance of an individual or brand or product or services. There are a number of people involved in the process of giving feedback which includes from employees, to stakeholders and from customers to manufacturers. The valuable inputs from various sources are mainly used for learning and development.
Why 360 Feedback Tool
Surf the internet and you will find a variety of feedback tools competing with each other to convince how and why they are different. From live chat tools to email tools, everyone promotes themselves as the best feedback tool, is it so? Well! We are not doubting them, but we have our notions and we have to decide which feedback tool best suits our needs.
To start with the expedition first thing you must know is that you need to ask questions so that respondents can provide their inputs and to ask questions you need a tool that allows enough scope to create a questionnaire with versatile question types. Here comes the online survey tool… a tool that is comprehensive enough to support your motive of creating a feedback questionnaire. A prominent feedback survey software like QuestionPro doubles up as a benevolent 360 feedback tool that is currently being used by numerous organizations, schools, universities as well as government and non-government organizations to collect 360-degree feedback.
Features of a 360 feedback tool
It's easy to use:
This is a no brainer. One of the prime reasons you want a feedback tool is to lessen your efforts and carry out the entire process smoothly and effectively. In fact, the software and technology are evolving to make human life easier, thus, a fully featured 360 feedback tool offers the added ease and flexibility you require.

It happens that there won't be only one person creating surveys or using the tool, a drag-and-drop interface strengthens even non-coders or novice technology users to use the tool more effectively.

Remember a good feedback tool will have an abundance of training videos, podcasts, and help files ensuring the user does not have to depend on others to learn and master specific features in the tool.

Hosting webinars recurrently to explain updates and newly introduced features is a common practice amongst the best feedback tool providers.

A good feedback tool is not just filled with all these features but also it has a responsible, helpful, and responsive customer support team.

A good looking and attractive UI plays an important role in bringing the ease of use in the tool and when you prefer the best feedback tool you ought to get a responsive and attractive UI that makes your survey building and feedback gathering journey, engaging, appealing and enjoyable.
300+ free survey templates: sample questions and questionnaires
It's full of excellent features
Remember you are not just opting for a beautiful tool but you also want a comprehensive feedback survey tool that will help you achieve your motive in minimum efforts and with great results.

A trusted and effective 360 feedback tool will provide you with ample templates to design the questionnaire. In addition to that, it will provide you numerous options to distribute and share your feedback surveys like email, QR codes, SMS, etc.

A good survey is incomplete if it does not have logic options and a handsome feedback tool comes with different logic scenarios and branching options that you can utilize to make your surveys engaging, appealing. and result oriented.

Remember, a feedback tool has to have plugins for making it easier to distribute your surveys and collect responses within or out of the organization. Opting for a feedback tool that has different plugins available will save you a lot of efforts and hardships in the process.

Even google forms allow you to create feedback forms, but is that enough? What you need is versatility in questions and a good feedback tool provides you with the numerous question types from NPS (Net Promoter Score) to multimedia questions (questions containing audios, videos, and images ), single/multiple choice questions, linker scale, smiley faces to ranking questions and much more.

These are just a few of the features a good feedback tool provides and are very much essential to tweak your survey and make it more compelling as well as user-friendly.

If you want more, you can always look out for purpose-specific features or innovative solutions that are in-line with your requirements.
It has in-built analysis and reporting
When you can create a survey and distribute it among the selected respondents it is but obvious that you want to analyze the responses gathered. A fully featured 360 feedback tool provides a wholesome analytic platform within the tool.

Automated analysis of the collected data at scale with just a few clicks is the new reality of modern feedback tools. With the different features and analytic options included in the platform, anyone using the tool can easily understand the data at any point in time.

Expect a customizable dashboard from an intuitive feedback management software so that you can see only those metrics depending on which you want to analyze your feedback survey. In addition to that, you can download the reports in multiple formats and customize the reports too using filters to match your needs.

A good tool understands the difference between good data and bad data so that you can analyze only good data to derive insights. A data quality tool is a good addition in a feedback software, so do check out if the tool you selected offers this option or not.

What more would you ask for when you can group and categorize the respondents based on their satisfaction level. After all, when you know who is satisfied and who is not when you can use the results precisely to take action accordingly.

Get analytics and reports that are reflecting the Key Performance Indices or KPI's for easy tracking, and correlating customer or employee satisfaction with the different focused areas.
It's flexible and customizable
Often you have customers, influencers and respondents who are not limited to one platform or the same channel you are using. Obviously, it is hard to reach out to the scattered audience for gathering their precious feedback. This is why you need a flexible 360 feedback tool.

A good flexible feedback software is developed to provide you with diverse integration options so you do not have to leave any touch point that could be accessed to collect valuable feedback data.

How do you plan to collect feedback or for what purpose you are collecting feedback? This is one question that makes your journey of finding a suitable feedback tool a lot more easier. If you plan to collect feedback during events then you want a tool that supports offline mode or hosts an offline mobile survey app. Additionally, it supports kiosk surveys and tablet surveys as well.

Expect the feedback tool to provide you with the naive integration with different third-party tools or CRM's so as to enhance the reach of the survey aimed to enhance the data quality.

Moreover, the feedback tool provides enough opportunities and flexibility to customize the surveys you created to match your brand guidelines.

Apparently, a 360 feedback tool is everything you could wish for as you can not only customize feedback surveys but you can customize the dashboard, analytic filters, results, as well as notifications.
Create a free 360 feedback survey!
Wrapping Up
Until now, we have discussed the features, qualities, and characteristics of a good feedback software now it's time to give you more details about why QuestionPro is the ultimate 360 feedback software.
Initially, QuestionPro is being marketed as an online feedback survey maker tool, but in the long run, you will understand that it does a lot more than just surveys. For example, a customer feedback survey with star rating or NPS question would give you the details of a satisfied customer; conversely, it will also give you a list of unsatisfied customers which can be handed over to the customer success team for ensuring the reason and things need to be done for their transformation from being unsatisfied to satisfied customers.
One of the best things about QuestionPro is it not only creates the questionnaire but it also ensures that the questionnaire is adaptable to the respondent. For instance, if you ask an NPS or star rating question at the start of the feedback survey then it becomes easier to gauge the satisfaction level of the respondent depending on which you can apply logic to lead the respondent to the next suitable question which will be a delightful experience for the respondent. An unsatisfied customer is lead to the specific issue due to which he feels unhappy and is made to leave the survey. On the contrary, a satisfied customer is poked in detail to understand everything that makes him happy and his suggestions which if introduced will make him even happier. Thus in QuestionPro, you can easily create questions that make an instant connection with the respondents.
In short, using QuestionPro as a 360 feedback tool is a win-win situation for both, the surveyor and the respondent. It helps to create a relationship with your respondents which is trusted, reliable, respected and rewarded.
Are you ready to take a leap of faith? Create your first feedback survey