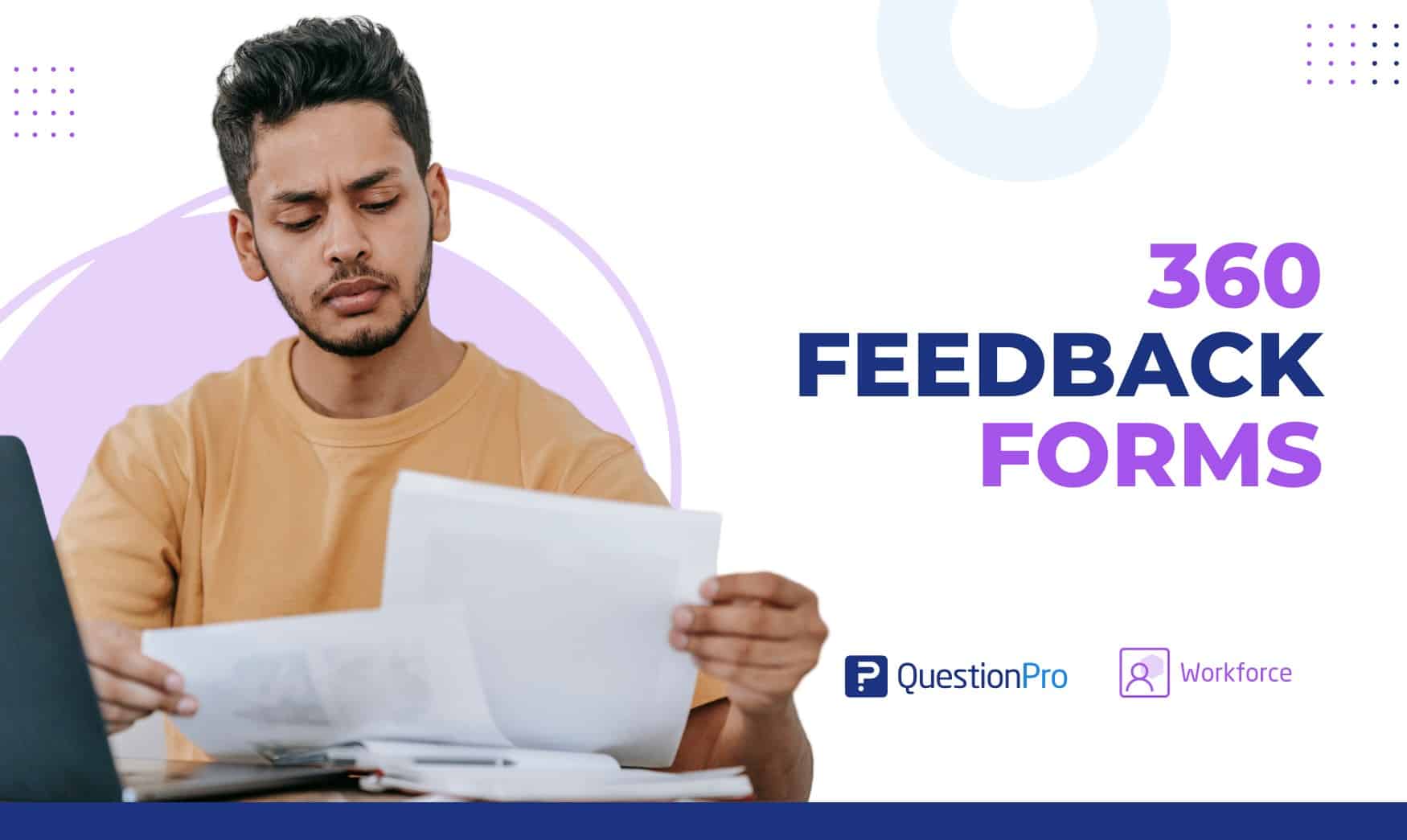 As organizations strive to enhance employee development and foster a culture of continuous improvement, 360 feedback forms have emerged as a powerful tool. These forms enable a comprehensive evaluation of an individual's performance by collecting feedback from multiple sources, including supervisors, peers, subordinates, and even customers.
LEARN ABOUT: 360 Leadership Assessment
In this blog post, we explore the significance of these feedback forms and how they contribute to unlocking growth and development within organizations.
What is a 360 Feedback Form?
A 360 feedback form, also known as a multi-rater or multi-source assessment, provides a holistic view of an individual's skills, behaviors, and competencies. Traditionally, performance appraisals were conducted solely by supervisors, limiting the perspective to a single viewpoint. However, 360-degree feedback forms broaden the scope by gathering insights from various stakeholders, shedding light on blind spots, and providing a more accurate assessment.
In essence, a 360-degree feedback form empowers organizations to capture feedback from multiple angles, including peers, subordinates, customers, and even self-assessment. This comprehensive approach allows individuals to receive a well-rounded evaluation that goes beyond their direct manager's perception.
By considering the viewpoints of those who interact with the individual regularly, a clearer picture of their strengths, developmental areas, and overall impact emerges. The anonymity of respondents ensures honest and constructive feedback, creating a safe space for candid assessments.
This objectivity promotes self-awareness and supports individuals in embracing their growth journey with a growth mindset. Ultimately, leveraging 360-degree feedback can lead to a more engaged and development-oriented workforce, setting the stage for continuous improvement and success.
Why Choose 360 Feedback Forms?
In today's dynamic business landscape, nurturing talent and fostering continuous growth has become paramount for organizations aiming to stay ahead of the curve. Recognizing the significance of a 360-degree view of employee performance, forward-thinking companies are turning to the transformative power of 360-degree feedback forms. These tools offer a multi-dimensional perspective by gathering feedback from various sources, empowering individuals with valuable insights for personal and professional development.
Below, we gather a list of compelling reasons why 360-degree feedback has become a game-changer in the realm of talent evaluation and development:
360-Degree Perspective: With inputs from diverse sources, these feedback forms offer a comprehensive view of an individual's strengths and areas for improvement. This well-rounded perspective helps identify patterns, trends, and opportunities for growth.
Objective Evaluation: The anonymity of respondents encourages honest and constructive feedback. This objective evaluation facilitates self-awareness and enables individuals to take ownership of their development journey.
Development-Oriented: Unlike traditional performance appraisals, 360-degree feedback forms are designed for employee growth and development. The focus on improvement fosters a positive and supportive organizational culture.
360-Degree Feedback Form for Leaders: These are particularly valuable for leadership development. Leaders can gain valuable insights into their leadership styles, communication effectiveness, and overall impact on their teams.
360-Degree Feedback for Team Building: For teams, 360-degree feedback forms can be instrumental in building trust and enhancing collaboration. Open and honest feedback encourages a culture of mutual respect and appreciation.
Creating an Effective 360-Degree Feedback Form with QuestionPro
QuestionPro offers a user-friendly platform to design and implement 360-degree feedback forms tailored to your organization's needs. Here's how you can create an effective 360 degree feedback form using QuestionPro:
1. Define Clear Objectives: Identify the specific skills, behaviors, or competencies you want to assess. Clearly outline the purpose and goals of the feedback process.
2. Customize Questions: Customize the feedback questions to align with your organization's values and leadership competencies. Use a mix of rating scales and open-ended questions for a comprehensive evaluation.
3. Ensure Anonymity: Confidentiality is crucial for honest feedback. With QuestionPro's anonymous response feature, respondents can provide feedback without any fear of repercussions.
4. Select Evaluators Wisely: Choose evaluators who have frequent interactions with the individual being evaluated. Including a diverse range of perspectives enhances the credibility of the feedback.
5. Provide Actionable Reports: QuestionPro generates easy-to-read reports, presenting feedback in a visual and actionable format. The reports highlight strengths, areas for improvement, and patterns that facilitate self-reflection.
Conclusion
Implementing 360-degree feedback forms through QuestionPro is a transformative step toward fostering employee development and organizational growth. By unlocking valuable insights and encouraging a culture of continuous improvement, organizations can nurture talent and drive success.
Are you ready to harness the power of 360-degree feedback forms to elevate your organization? Unlock the potential within your teams and leaders with QuestionPro's innovative solutions. Empower your workforce to reach new heights of excellence, one feedback form at a time.