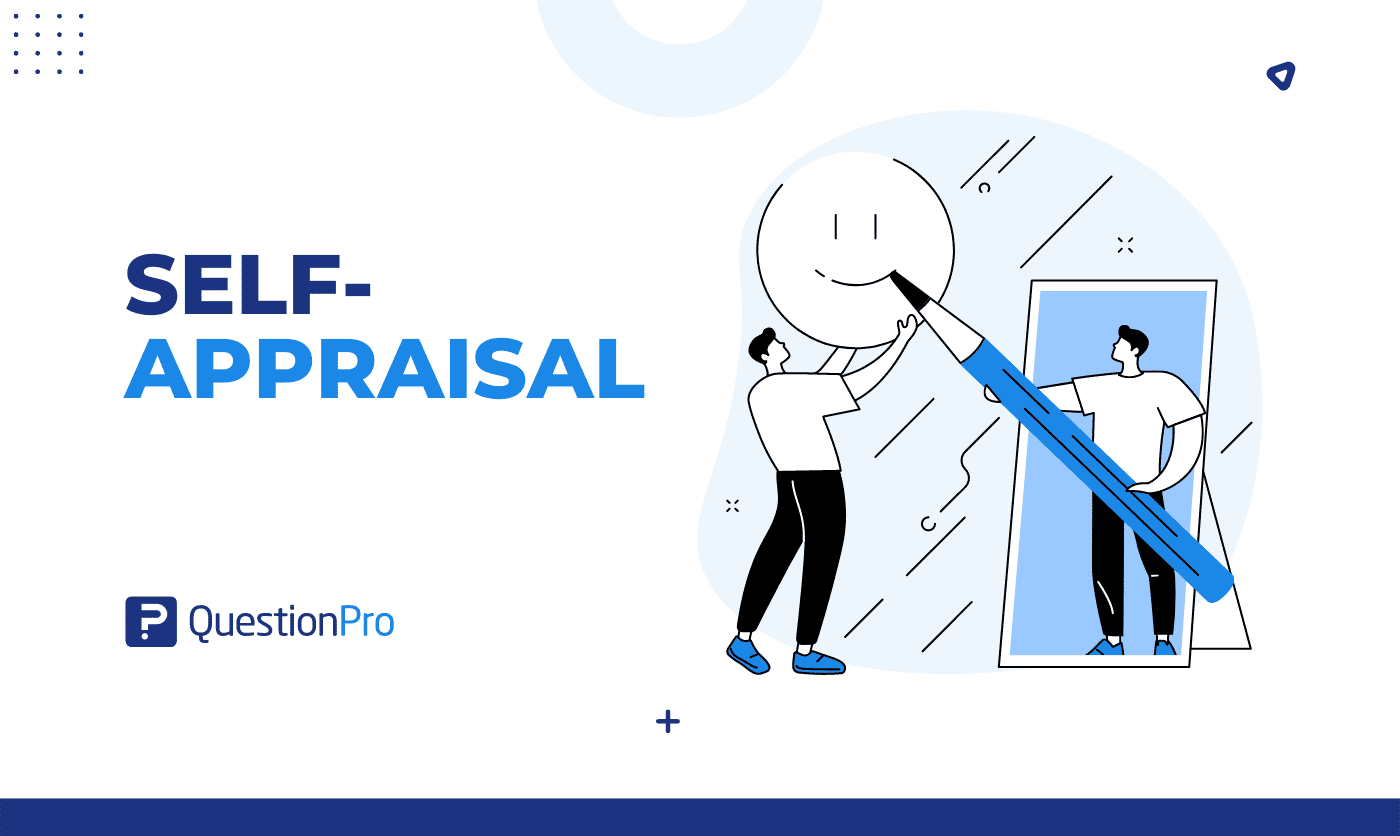 Parents, teachers, and bosses are just a few of the many people who often evaluate us. Sometimes we might feel like we aren't getting our fair share of the conversation. Self-appraisal is the process when an employee evaluates their performance. Employees are given a chance to examine their performance and determine their strengths and flaws during this process.
They can identify their areas for improvement and compile a record of their achievements for the year. We'll go through the importance of a self-appraisal and how to write one in this blog.
What is self-appraisal? 
A self-appraisal describes your work performance over a particular period. A self-appraisal is typically included in your annual performance evaluation.
An effective self-appraisal can help you focus on your professional goals and align them with your employer. You may ensure that you grow more efficiently in your work by writing an honest and accurate self-assessment.
You'll probably list your accomplishments, completed objectives, and any metrics demonstrating how you benefited the business. Include any obstacles you overcame; it should be an honest manager evaluation.
Importance of self-appraisal
While most employees find the self-appraisal process tedious and unpleasant, it is one of the most effective procedures. If introduced into an organization properly, it may have a significant positive impact.
The self-appraisal process is crucial in today's high-flux organizational chart structure for the following reasons:
Motivational drive: Employees feel empowered when given a chance to evaluate themselves. They understand that their views are valued and considered when discussing performance reviews. The performance evaluation method requires active engagement from every employee. 
This is also an excellent moment to spot motivated workers based on the standard of their own self-set goals and self-evaluations. A motivated staff eventually produces superior results, which is advantageous for an organization's expansion.
Work ownership:

It firstly provides them a sense of responsibility for their efforts. It transforms the employee from a spectator to an active contributor during the evaluation process. They become more responsible for their conduct as a result.
Managers should seize the chance to demonstrate to their staff that their perspectives are valued.
Healthy employer-employee relationship:

Self-appraisals enhance working relationships between employers and employees. Self-appraisals start a lively and ongoing interaction between the company and the employees. There is, therefore, no potential for dispute between the employer and the employee.

Two-way interaction:

Two-way communication between the manager and the employee is essential for effective performance management. In their regular interactions, this is frequently neglected. This relationship can be significantly formalized through self-evaluations.
The self-appraisal process creates a two-way conversation between an employer and employee. This aids in illuminating the overall performance of the workforce. It offers more in-depth perceptions and a clearer picture of employees' achievements and areas of weakness.
Eliminates discrepancies:

The manager's perspective is never the same as the employee's. Even managers who work closely with their teams occasionally struggle to understand the employees' perspectives.
Because he/she and their employer have such conflicting views of their work, supervisors are occasionally taken by surprise during performance review meetings. Self-appraisals help eliminates disparities by comprehensively showing an employee's strengths and weaknesses.
The employer and employee match their records to ensure that all successes and shortcomings are considered in the final performance assessment. It thus completely removes the possibility of a discrepancy.
Career development:

Employees learn about their strengths and limitations by self-appraisal. They recognize their areas of weakness and need for development. The required training is made clear. Additionally, they can identify their favorite projects, roles, and future preferences. Managers can be given these insights for enhanced career chances.
An employee's self-appraisal is an opportunity for him or her to discuss with their manager their accomplishments, any challenges they are currently experiencing, and what they need from management to perform better. Self-appraisals can undoubtedly help an employee advance, even if they have no bearing on pay.
Steps to write a self-appraisal
Consider your most recent self-evaluation and how management responded as an excellent place to start. If the management's response wasn't great, perhaps you should consider it again this time and steer clear of the same blunders.
Use the corporate rules to structure your self-assessment and keep your attention on your accomplishments. Instead of focusing on your shortcomings, consider your opportunities for improvement and perhaps even request additional training. Use the advice provided below to ace the performance evaluation:
1. Find out the purpose of the appraisal by asking your manager.
Ask your manager what it will be used for before you begin.
Will it have a significant impact on your review? 

Will it determine whether you get a raise or a promotion? 

Or will it be displayed for other executives and managers to see?
This will help you to understand your goals better when writing the self-review.
2. Describe your accomplishments.
It would help if you made an effort to focus more on your successes than your shortcomings. But be careful not to overstate your accomplishments or understate your contributions. Note the goals you set and the effectiveness with which you achieved them. Never be reluctant to use concrete examples.
3. Acknowledge your shortcomings.
Recognize your faults and apologize. However, don't hand them a noose to use to hang you. If you fail, don't point the finger at others. Try to frame it with an "I would like to develop more" attitude. Inform them of the areas you want to enhance. Additionally, you might ask the business for more training.
4. Attain their focus.
Describe your position, the organization's requirements, and how you carried it out. Discuss how you plan to make changes for the following year if you can't fulfill all of your goals this year.
5. Be professional
You can verify that the document is entirely error-free and that you remain professional. It ought to be balanced and succinct. Don't exaggerate your successes or failures.
6. Request what you require
If there are aspects of your career that you are more interested in, ask how you may participate in those responsibilities more in the upcoming year. You can request funds to enroll in a course that will likely be useful to the business in the future or request to be invited to particular meetings.
LEARN ABOUT: Performance Appraisal Survey
Conclusion
Self-appraisal is essential to do often. The results can be overwhelming if we don't know how to do self-appraisal. How can you grow if you're clueless? It involves more than just examining your actions. It also entails adopting a fresh viewpoint. You could find writing it tiresome, but it's important because only you know your strengths and weaknesses.
Keep in mind that if you convey and present the information precisely and accurately, you will be able to uphold the standards of your position and pave the way for future advancement.
Instead of being limited to only survey creation, QuestionPro provides answers to problems in every field. HR or managers can conduct a survey using the QuestionPro software for self-appraisal, which will help to understand employees. The survey lets employees go through a thoughtful process that helps them think about the different parts and details of their job performance.