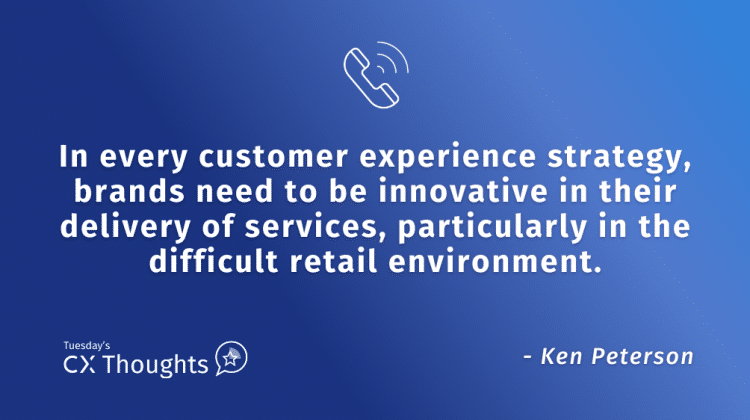 Those that know me know that time is important to me. My calendar is booked solid on most days, and that is before I coordinate my work requirements. Every Tuesday, I have an eighteen-hour day scheduled as a standard. One of my favorite all time songs is about time, and the song even feels rushed.
I have several alarms set throughout the day and week to keep me on schedule, though I rarely need them as my mind gets me up and going before the sound of the alarm goes off. In fact, I'm pretty certain that there is a vibration the phone makes about ten minutes before the alarm sounds, or maybe it's just in my head.
In the pandemic era, delivery services thrived with many wanting to stay home. Instead of a "side project," for many businesses, it became core to their customer journey map. As for me, I prefer to go out for most things.
It could be dinner, groceries or even printer ink. Sounds contradictory given my desire to save time, but in reality, given delivery windows that are provided, I can usually complete the task in less time, and it gives me an opportunity to step out of the house to get away from the work-from-home routine.
Last week, with a very tight schedule ahead of some product releases (you can check out the updates here) and some of the daily efforts that come with working in a B2B focused business, I was busier than usual. As a result, I decided to order grocery delivery from a brand I frequently purchase from.
I had been disappointed in my past use of their delivery service but felt this was the appropriate opportunity to give them another chance. I went online, selected my items, chose a two-hour delivery time window (9 AM – 11 AM) for the following day, and submitted my payment.
Previously, the problems occurred here: online status did not reflect inventory, delivery windows were four hours, and payments had previously been double-processed. The reason I selected this retailer is that I did not have to answer the door to accept this delivery, but I still needed to be nearby so I could refrigerate certain items at the earliest possible time.
About an hour before the delivery window, I received an email reminder (a new feature that was probably added after a careful review of the customer experience touchpoints).
Then it started to go wrong. The delivery window had already passed, so I attempted to contact the store. No one answered. I attempted to use online chat, which told me I would have to wait up to 45 minutes for an agent. As I got connected to the agent, I received a text message that the driver was on the way and was 23 minutes away.
Ok, late, but I could still make my lunchtime plans. I informed the agent that I had received the email, and the chat session ended. A few minutes later, I checked the driver status, and the driver status was still 23 minutes away – and it stayed that way for nearly an hour, resulting in me canceling my lunchtime plans.
Back to online chat, which fortunately only took fifteen minutes to connect this time. As I'm speaking with the agent, I get an email stating that my order has been canceled. I'm confused, and the agent now has to contact the store. As the time approaches 2 PM and I have other commitments, I let the chat agent know that I can no longer stay online. She states that the order has been canceled, that I would not be charged, and that I should just go reorder the items.
A few minutes later, there's a knock on the door, and there is a delivery person there with just two items from my 20+ item order (ironically, two items I ordered only because I was ordering the other items I needed). I was assured that I would only be charged for those two items, but I didn't have an option for updating my driver tip to reflect what was actually delivered, and I was still to be charged the full delivery fee.
Then I went to reorder the items I actually needed and found that most were now out-of-stock. For added disappointment, my credit card was charged the full amount – and in contacting the store manager, he said I would have to take it up with the online store through chat. Just about the only thing that went right after submitting the order was that the chat agent credited me for items that I didn't purchase and refunded the delivery fee.
I speak frequently about the idea that, in every customer experience strategy, to enhance the customer experience across the entire customer journey, brands need to be innovative in their delivery of services, particularly in the difficult retail environment. In this situation, I received a standard invitation from their customer experience software platform, however it only asked me about the last chat agent I spoke with, it did not ask me to evaluate the entire experience.
It was a single question about representative knowledge, not even an open-ended question in which sentiment analysis could provide additional insights. I probably could have given a poor rating which might trigger a customer feedback loop, but based on prior experiences with this company, I had doubts they would even get back to me and it would just penalize the agent which did a good job, certainly an impact on her employee experience.
At this point, I figured I had put in enough time on this bad experience, so I didn't even want to mention them online where it could get picked up in a social media analysis or through a sophisticated review management tool like CX Reputation. Instead, I'll probably just be seen as a customer segment that does not take advantage of online ordering.
I am a huge advocate for short surveys, it is a key reason we introduced QuestionPro NPS+. However, if a brand has a Voice-of-the-Customer program, they should seek to get feedback that is relevant to all parts of the experience. I happen to know someone that previously worked with the brand in question and had confirmed that they target obtaining feedback from the "best part" of the customer journey in a given interaction.
Their reasoning is that it could unfairly penalize an individual that might not be the DRI for the concern. However, I might contend that I could have just as easily given a poor rating to the most helpful agent just to express my frustration with the entire process. If you look to "game" your customer experience program, you'll also create a situation where a financial linkage analysis will be misleading or incorrect.
Perhaps, if a brand is not going to respect their delivery times or my feedback, perhaps that brand should not take more of my time to ask questions that will not improve processes around those times. Now I'll go back to my originally scheduled work for this time.
Is there something wrong with your customer experience?
When you complete an honest assessment, the outcome can be beneficial. Particularly when it comes to your Customer Experience program.
Take five minutes and complete an audit for your organization here.
You may discover a gap in measurement, an opportunity to improve a process, the place where an organizational shift needs to take place or an opportunity to win a greater share of your customers' wallets.
We all want that bigger "return". In this situation, the worst case scenario is that you'll get some information that will help your organization since there is no cost or obligation in completing this audit.