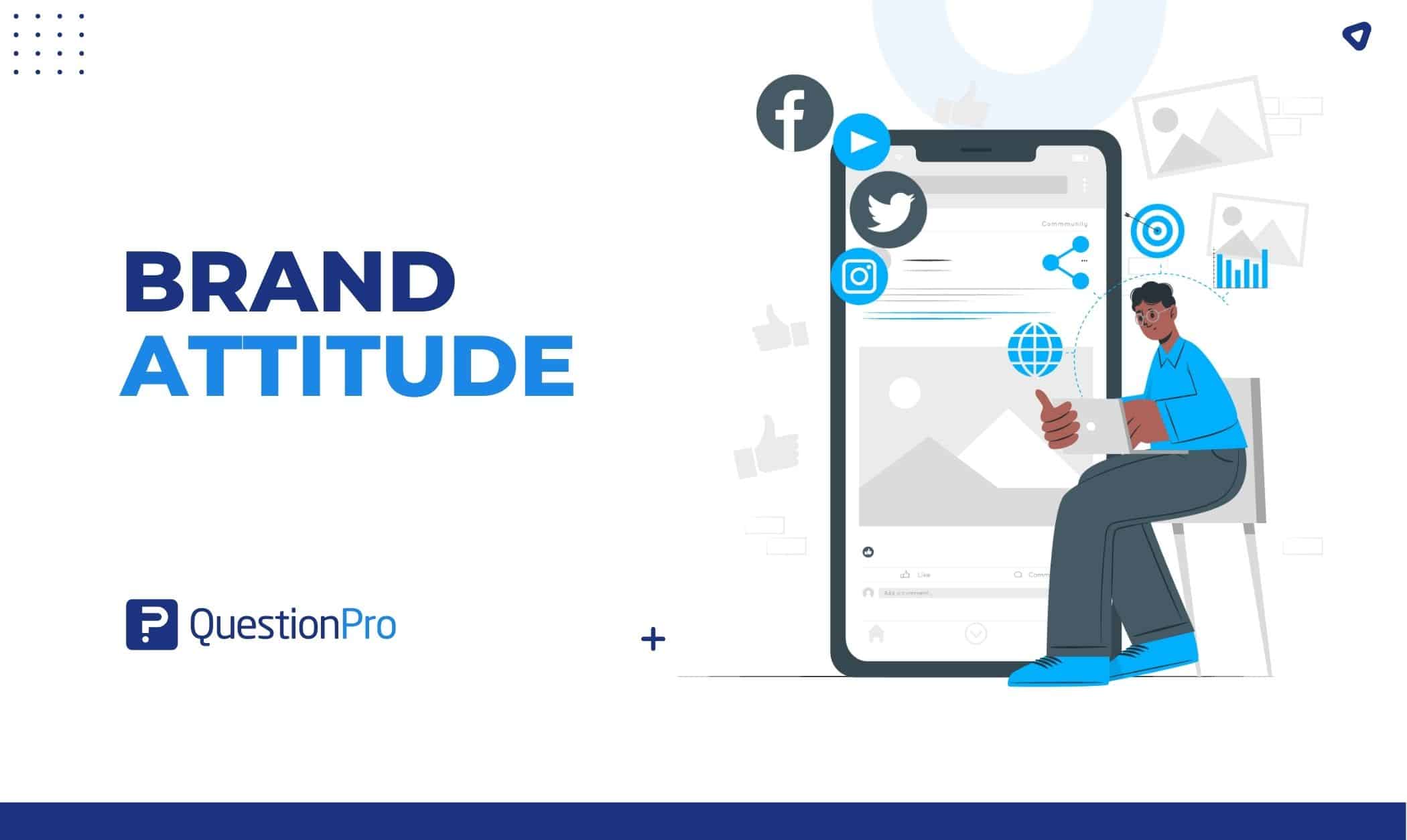 Humans are motivated by feeling. When making a purchase, customers frequently rely on feelings such as comfort and trust in addition to reasoning. Establishing the personal bond that drives customers to select your product or service above the competition requires a strong brand attitude.
Use this guide to learn about its importance and why you should keep it in mind to keep customers loyal over time.
What is Brand Attitude?
Brand attitude is the basis of customers' activities, and it is a good or unfavorable personal evaluation, emotional sensation, and behavior propensity that an individual preserves. It refers to a consumer's overall opinion of a branded product.
There are two main parts to brand attitude.
The intensity of a customer's positive or negative feelings, based on their interactions with a specific brand.
The accuracy of the product's belief in the positive or negative sensation.
Marketing your brand attitude entails creating a stronger perception among your target audience. This doesn't necessarily apply to what you sell but to a sentiment, way of life, or individuality that appeals to buyers.
Graphical Representation of A Brand Attitude
Visual design is an integral part of how people feel about a brand. Most of the time, customers will have between 5 and 10 interactions with your brand before they buy something or use your services. So, your brand must have a unique visual brand identity that customers can recognize.
Visual identity strategies have these four components:
Brand Logo
Colors and patterns
Letterforms
Photography
Working with a designer to establish these early on will offer your company a leg up on the competition by making you easily distinctive to customers. You can build customer loyalty from day one if you establish a strong brand attitude that resonates with your target audience.
The Importance of Brand Attitude
Brand attitude is an important idea for both customers and organizations. Businesses can benefit from developing a positive brand image toward customers in various ways.
To enhance sales: Higher customer attraction to the brand results in increased sales.
Growth: It promotes the brand's long-term growth.
To take competitive advantages: It is simple to gain an advantage by emphasizing the brand among the competitor brands.
Market expansion opportunities: a growing suite of products and enthusiastic consumers create a winning formula for success.
Creating a positive brand image can have short- and long-term benefits. A corporation must find unsatisfied customer expectations in the target market and strategies to meet them through the branded product to establish a positive brand attitude.
Why Should You Keep Brand Attitude in Mind?
Large and small companies can build a brand attitude to encourage positive sentiment by connecting individuals with a brand. It's an effective and inexpensive marketing strategy. When developing a positive brand attitude regarding its products, a brand should consider various factors.
Remember to identify customer expectations from the brand while creating a brand attitude.
To do this, the company needs to conduct market research to discover customer expectations for the product and present gaps between customer expectations and products.
Customers are incentivized to choose the product above other alternatives because of brand distinctiveness. If the product meets an unmet demand of the target market, uniqueness can be easily attained. Customers can better distinguish the product from competing offerings and develop brand loyalty. So keep it in mind.
Brands that consistently go above and beyond for their customers are seen as more valuable. The product has the potential to offer further advantages that will help bring in and keep existing clients.
Adding more value to a product can give a company a leg up in the marketplace.
Creating a positive brand attitude requires identifying the market group where the product will be most beneficial. Conduct valid market research to determine the most effective target market.
Choose the best marketing approach for the product. This helps the business develop a positive brand attitude and impression.
Maintaining a proper and continuous relationship with current and future customers will assist the product in establishing a positive brand attitude. Remember that you should continue contacting customers and conducting surveys periodically.
Customers who are satisfied with a company's products or services are more likely to remain loyal to that brand, which is good news for the company and its customers.
Examples of Brand Attitude
Some Large corporations provide some of the most compelling examples of brand attitude. Let's get on some of them:
One of the first businesses to promote the brand attitude concept was Nike, using the tagline "Just Do It." This tagline has nothing to do with their shoes or other clothing. Instead, it promotes the way of life that customers could have if they bought Nike products.
Apple can connect with its customers on an emotional level because it uses attitude branding. This is based on how people feel when they use an Apple product.
Apple focuses on making things easy. The simple logo has come to stand for much more than just a computer or phone. It now shows how technology can make your everyday life easier.
Conclusion
A strong brand attitude personalizes your company's image and increases customer loyalty. Start by getting to know your target market and figuring out the distinctive qualities that appeal to them to improve your own.
You can differentiate yourself from the competition by incorporating your brand image into every area of your business, from your visual design to your branding strategy. Utilize a successful customer survey to spread your brand's mindset even further.
The QuestionPro research suite is a set of tools that can help you get the most out of your research and improve your life. QuestionPro gives researchers tools for long-term research, like survey software and InsightHub, that help them gather data.
Set up a demo, or let us know what you need! QuestionPro can help you get the most out of your needs and guide you through the process.