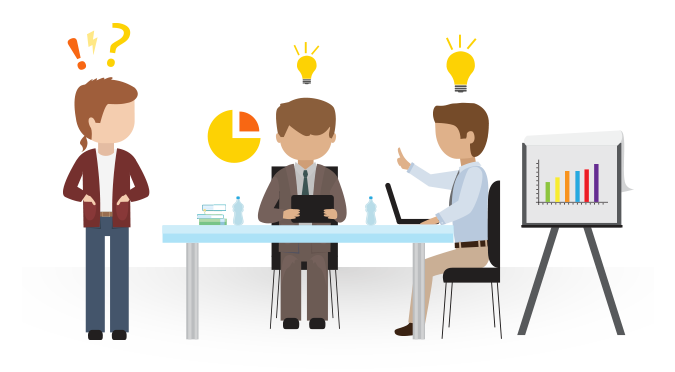 Introducing a new product or service into an untapped market can be a very lucrative venture. These undertakings typically begin after extensive market research has successfully determined that the target audience will respond favorably to the new addition. Modern technology has made various new types of market research readily available for individual entrepreneurs and large corporations. Over the past decade, market research underwent a major paradigm shift from personal to electronic methods.
Traditional methods of market research included personal surveys by telephone and in person at local shopping centers and other public areas. These large canvasing efforts were combined with targeted consumer panels wherein a group of participants sampled a product or reviewed a service and provided feedback. Of all the market surveys, these group research opportunities were the most effective because the consumers chosen were specifically selected because of their shopping habits, personal preferences, and brand loyalties. Today, there are several faster and more efficient ways of gauging consumer interest in a new product. Testing the waters for a new service is a bit more difficult because many consumers are hesitant to review an intangible item such as software packages and business or personal service options. Experienced marketing professionals offer some sound advice for new service providers to test potential market response before attempting to launch a new service.
Choose The Target Audience
Although it can be tempting to throw a wide canvas and try to capture as many consumers as possible, target marketing techniques are much more effective. Online marketing and advertising campaigns may eventually appeal to a wider audience, but the prospecting phase must be focused on the most likely potential investors and consumers. Inventors, entrepreneurs, and marketers must ask themselves a series of questions relative to their target audience and the service they are proposing. Discovering the most appropriate end users and their overall ability to pay for the service determines if the product will be affordable for the target audience to purchase. Desirability and willingness to purchase must also be assessed in the target audience.
This marketing technique is one that must be routinely practiced and carefully reviewed. Changing demographics and intended use of a particular product or service can be a surprise for online marketers. The most successful businesses are the ones that have the ability to adapt to change and reinvent themselves according to the end users. Because the target audience is likely to grow and expand in response to a viable product or service, advertising campaigns and methods may also need to change in response to the updated market research results. The importance of the constant collection and review of data from various sources cannot be overstated.
Assess The Data
Selecting the target audience allows researchers to obtain relevant data about consumer preferences and behaviors. Those data points must be swiftly and accurately assessed in order to determine if the results indicate enough motivation is present in the marketplace to continue with the introduction of a new service. Data can be somewhat fickle in an ever changing market where technology makes new products and services available almost on a daily basis. Strong evidence that a target market is both receptive and willing to pay the going rate for a service must be present before the research and development phases commence. If these proactive measures are not taken before the product is available on the market, one of two unpleasant results will be required. The product will either have to be sold for a lower price, or offered in combination with another product or service.
Either of these options will end up costing the producer more than they intended and may not even produce the intended results. When a service, rather than a product, is at stake, the results have a similar, but less impacting, effect. Services typically require less initial investment for producers and more room for profit after production is complete. The personal services industry requires little more start up than a talent, a business card, and a business plan. Marketing personal services is easy because consumers are able to match a face to a company name or a particular service industry. Marketing internet services is more complex because the items for sale are less tangible and consumers may be inundated with other offers. Viable businesses and service providers must be able to effectively compare their products and services to those already in the marketplace.
Face The Competition
Taking an honest look at the closest competition is not an easy process, but is very necessary for a new business or service provider to anticipate their position in the market. Analyzing the marketing approaches of a competitor is just as important as reviewing their actual products or services. Newcomers to the market can determine what worked for the competition and learn from their mistakes as well. Service providers have an especially difficult time influencing customers away from other business entities that have already established brand loyalty or consumer relations. Successfully breaking into this niche requires additional market research. This time, however, service providers will be evaluating their competition rather than potential consumers.
Effective customer relationship management must be a genuine effort that is backed by the full support of the service provider. Establishing effective communication in the technologically advanced marketplace today requires a strong online presence. Drawing from the consumer market research efforts for gauging customer interest, service providers and online marketers can utilize the strengths of social networking to attract and retain new customers. This marketing platform can be astoundingly effective and continuously profitable when it is properly maintained.
Stay Relevant
Testing the market before introducing a new service provides a solid foundation for a manufacturer or service provider to build an empire. Considering the fact that new businesses are emerging nearly every single day, online marketers and market researchers caution their clients about the dangers of becoming complacent. Every industry is subject to an uprising of unexpected competition and the possibility of becoming irrelevant in the current marketplace. To avoid the likelihood of extinction, online marketers should constantly conduct market analysis and suggest changes based on the current climate. Social media accounts should always be closely monitored so that customer questions, concerns, and blog comments are promptly acknowledged and addressed.
Another aspect of remaining relevant in the fast-paced world of technology and telecommuting is the ability to stay ahead of the pack. Scouring the internet for popular themes, user feedback, and customer comments allows any business or service provider to retain their competitive edge. Innovative technologies and solutions help struggling business reach their full potential and help excelling businesses the chance to remain in the forefront of their specific industry. These proactive measures require consistent efforts to ensure the pulse of the market is still receptive to the existing product. When changes are necessary, they can be quickly implemented according to consumer feedback so the products and services always remain in high demand.