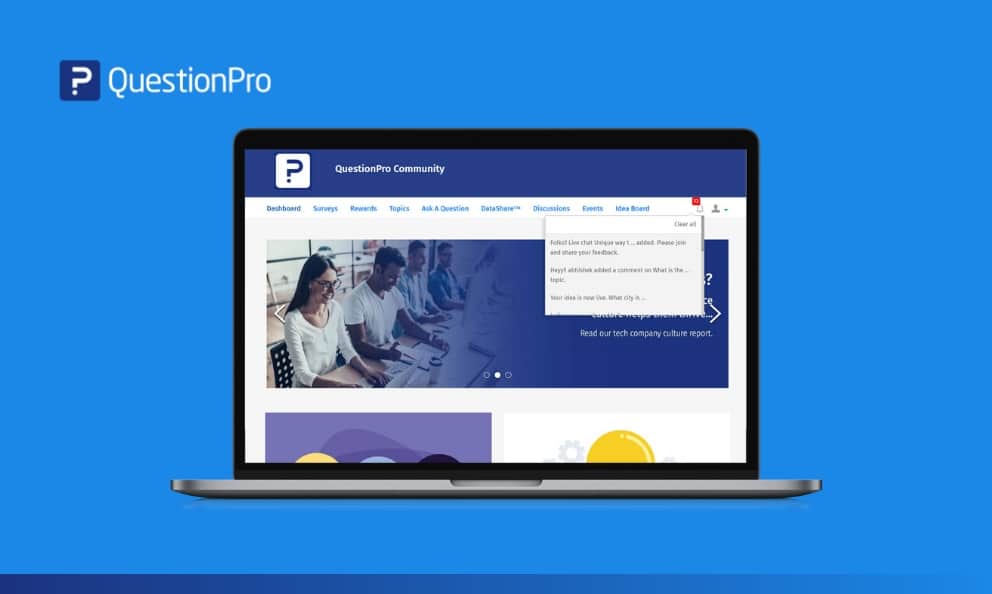 A community performs well when all the members of that community participate equally and actively in research activities. Communities with unresponsive members tend to lose traction very quickly and the results obtained from them are at risk of being far from accurate. It's very important that the maximum number of members take part in the research activities for true, actionable results.
What if community managers were empowered to customize notifications, so only the right people could be targetted? What if community members were notified based on their business type? Many community managers wish to trigger notifications as per the community business type. They need to customize notification messages based on trigger events.
It's our endeavor at QuestionPro Communities to enable our community administrators and brands with creative solutions and user-friendly experience to take better advantage of the Communities platform.
Problem statement:
The notification messages currently used are very generic. Community Managers need customizable notifications.

This results in lesser involvement of members in activities.
What's updated:
We've provided an option to allow the community manager to edit the portal notification text. The notification text is limited to 160 characters, with relevant variable tags displayed in the text area.
Community managers can now customize notifications based on trigger events.

Notification messages are customizable as per the community business type.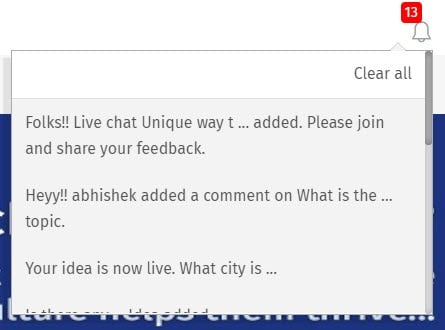 How can you set up custom bell notifications?
To set up custom notifications, go to Select Communities Product » Select the community »  Select Send » Templates » Portal Notifications.
Under portal notifications, you'll find a range of notifications like new reward available, liked a topic, upvoted an idea, new topic added, etc.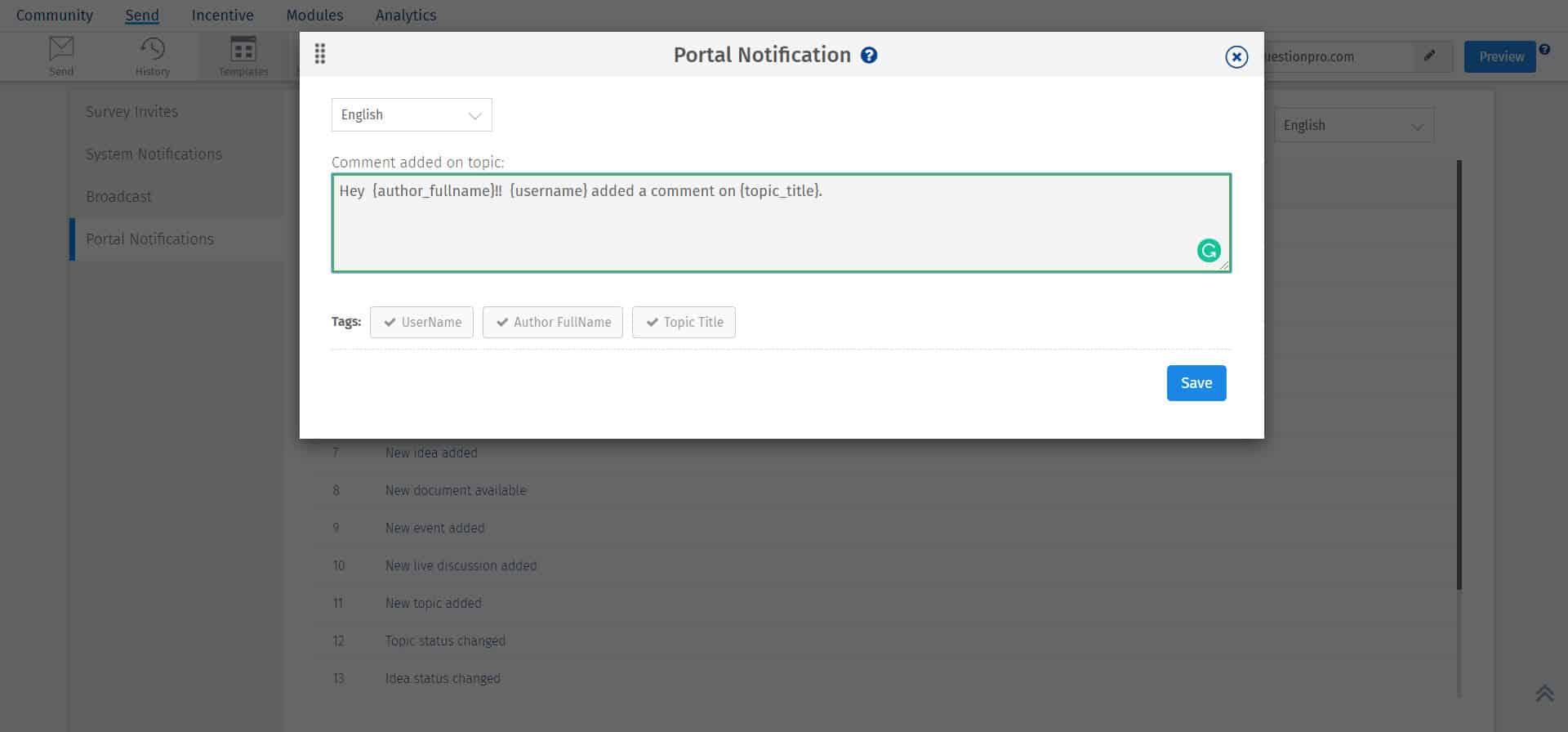 Let no new update slip through the cracks and be on top of your community.