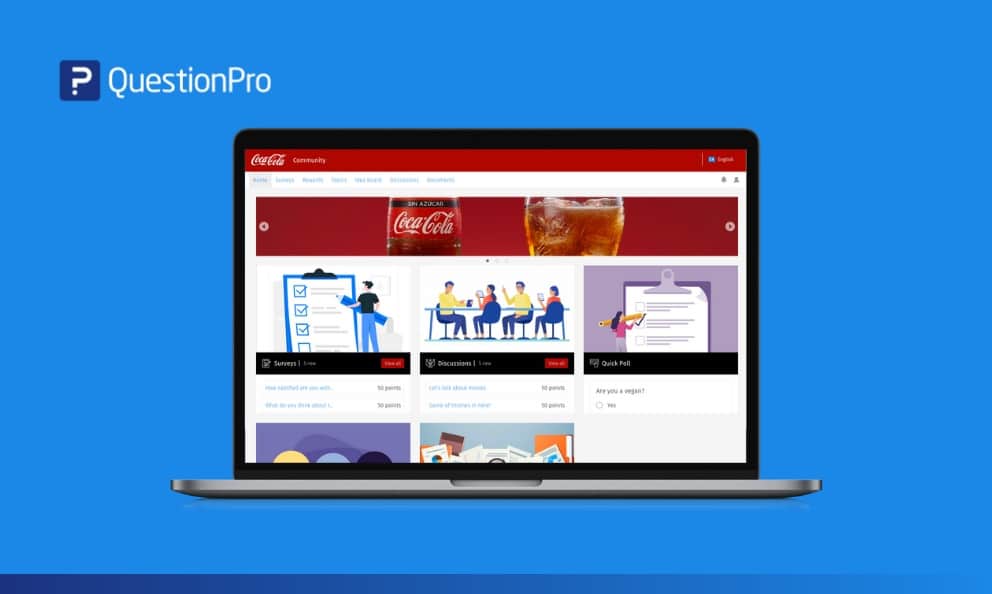 In today's data-driven world, dashboards are the go-to information management tools for businesses. Imagine the frustration when you don't have information at your fingertips! Intelligent dashboards can consolidate and showcase data from various fields for monitoring and quick decision-making purposes.
At QuestionPro Communities, we love to help you make data-driven decisions. Getting access to extensive data under a single 'roof' will save community managers time and boost the decision-making process. We've created a customizable dashboard to help you manage and interact with your community more effectively.
Reasons for the update:
The current design does not allow much customization on the dashboard screen. Lack of ability to enable the community managers to display marketing banners for new product releases or marketing content meant lesser engagement. The current design also lacks an intuitive and sleek design.
The problem statement:
We listened to what our customers had to say and what they needed to enhance their Communities experience. Here's what you requested for:
As a community manager, I want to display marketing content on the home screen so that members are aware of new product releases, etc

As a community manager, I want to customize the home screen with marketing images as well as illustrations for different activities.

I want to enable my community members to have a glance at all the activities on the home screen for better engagement.
The solution:
We redesigned the home screen portal to suit your needs. A cleaner, much sleeker design will help you engage your community members better. Now do more with these updated features: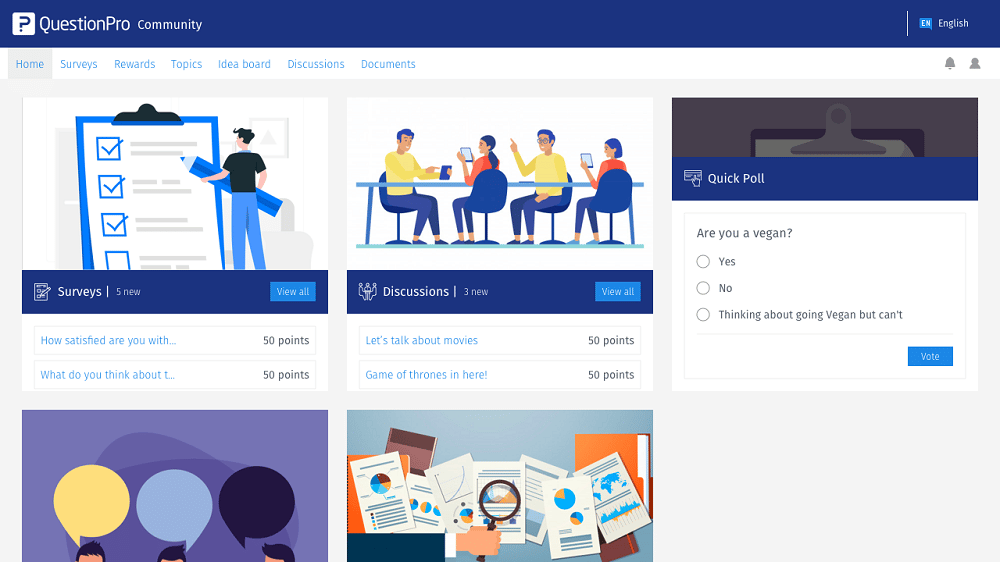 Allow more customization on the home screen for clients' branding.

Display the image carousel on the top of the member portal.

Display images on the cards section for each module.

An intuitive & sleek design.
These features are available for all existing Communities license holders. Please help us help serve you better. Let us know what you need!