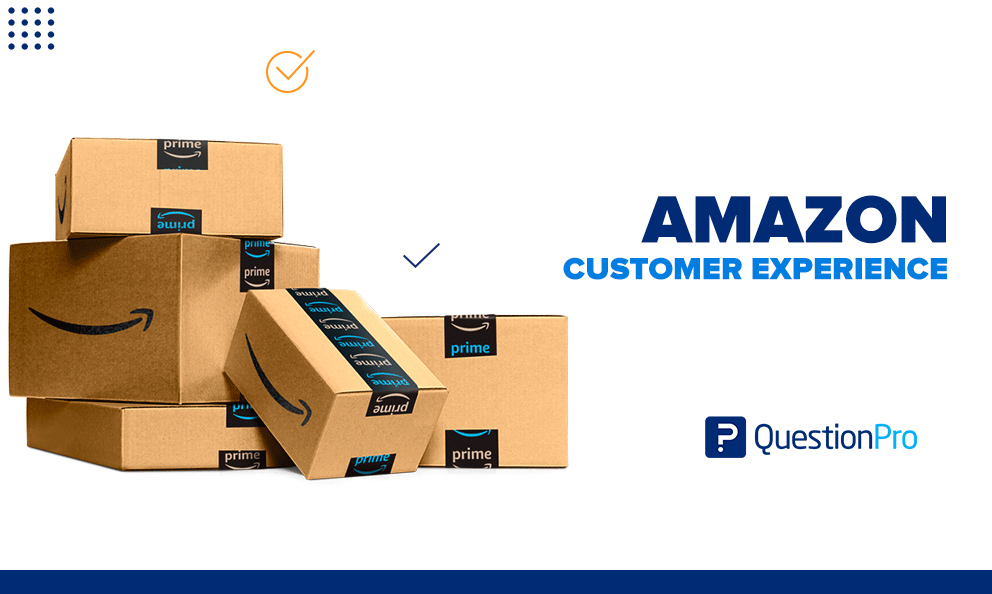 In the competitive world of e-commerce, understanding the intricacies of the customer journey is one of the most critical aspects of any business.
Its significance lies in the fact that this journey encompasses the user's path towards fulfilling a need, or in simpler terms, the process a customer undergoes when making a purchase.
The use of this methodology, combined with other customer service techniques, has enabled companies like Amazon to become leaders in customer experience. Therefore, this article will analyze some aspects that have allowed the e-commerce giant to grow and satisfy its customers.
Unveiling the Amazon Customer Journey
Like many e-commerce companies, Amazon pays special attention to its touchpoints with its customers at each stage of their customer journey. This allows them to make relevant improvements and always seek to optimize resources and simplify the purchasing process for users.
Learn why understanding your Customer Journey critically transforms your customer experience programs for the better.
The vast amount of data makes measuring this precisely and evaluating each point with great accuracy possible.
Some of the stages and actions that Amazon considers are as follows:
1. Awareness:
As a digital company, Amazon invests heavily in digital media but also uses traditional media to expand their brand reach.
2. Consideration:
The consideration stage involves nurturing the seed of interest planted during the awareness phase. By doing so, they foster a sense of consideration among potential buyers. Amazon handles this perfectly by offering perfectly structured and attractive information on its portal.
3. Decision: Sealing the Deal
The decision stage is where customers make the final call. To ensure success, optimize your product listings, leverage customer reviews, and employ strategic pricing. This step is pivotal in converting potential buyers into satisfied customers. Amazon's shopping cart is an excellent example of this.
4. Brand Retention: Fostering Long-Term Relationships
Amazon's unique contribution to the customer journey lies in incorporating user retention. Post-purchase engagement becomes paramount at this stage. Implement strategies like personalized follow-ups, exclusive offers, and seamless customer service to fortify the bond with your clientele.
5. Advocacy: Turning Customers into Promoters
The final frontier in the Amazon customer journey involves transforming satisfied customers into brand advocates. Encourage reviews, testimonials, and social media sharing. A positive customer experience here becomes a powerful tool for organic brand promotion.
Example of Amazon's Customer Journey
To provide a more explicit example of how Amazon's Customer Journey would look, we've created one that considers the most common touchpoints within e-commerce companies. This way, you can observe each stage and some of their most common and effective actions.
Stage 01: AWARENESS
| | | | |
| --- | --- | --- | --- |
| Touchpoint | Activity | Pain Point | Solution |
| Online Advertising | Customers come across Amazon's online ads while browsing. | Ad blindness and competition for online ad space. | Use targeted ads with compelling visuals and personalized recommendations. |
| Social Media Engagement | Amazon engages with customers on social media platforms. | Building a strong initial social media presence can be challenging. | Create engaging and interactive content to connect with users. |
| Search Engine Results | Customers discover Amazon while searching for products online. | Ensuring visibility among search results is crucial. | Invest in robust SEO strategies for improved search rankings. |
Stage 02: CONSIDERATION
| | | | |
| --- | --- | --- | --- |
| Touchpoint | Activity | Pain Point | Solution |
| Website and Mobile App | Customers explore Amazon's website and mobile app for products. | Information overload and complex navigation. | Enhance user experience with intuitive design and personalized product suggestions. |
| Customer Reviews | Potential customers read reviews about products on Amazon. | Negative reviews may discourage purchases. | Encourage positive reviews and actively address negative feedback. |
| Prime Membership Benefits | Customers consider the benefits of Amazon Prime membership. | Unclear advantages of membership may deter sign-ups. | Clearly communicate the perks, including fast shipping and exclusive deals. |


Learn why understanding your Customer Journey critically transforms your customer experience programs for the better.
Stage 03: CONVERSION
| | | | |
| --- | --- | --- | --- |
| Touchpoint | Activity | Pain Point | Solution |
| Product Pages | Customers view detailed product pages on Amazon. | Complex product details and choices. | Simplify product information and provide clear selection options. |
| One-Click Purchase | Customers use the one-click purchase option for quick transactions. | Concerns about accidental purchases and order accuracy. | Implement additional confirmation steps for one-click purchases. |
| Customer Service | Assistance is provided through Amazon's customer service. | Difficulty in reaching customer support and resolving issues. | Optimize customer service channels and enhance issue resolution processes. |
Stage 04: LOYALTY
| | | | |
| --- | --- | --- | --- |
| Touchpoint | Activity | Pain Point | Solution |
| Amazon Prime Membership | Customers subscribe to Amazon Prime for ongoing benefits. | Perceived high subscription cost. | Emphasize the value of Prime benefits and offer trial periods. |
| Personalized Recommendations | Amazon provides tailored product recommendations. | Inaccurate or irrelevant recommendations. | Improve machine learning algorithms for more accurate suggestions. |
| Loyalty Program | Amazon introduces a loyalty program for additional rewards. | Lack of awareness about program details. | Promote the program effectively and communicate benefits clearly. |
Stage 05: ADVOCACY
| | | | |
| --- | --- | --- | --- |
| Touchpoint | Activity | Pain Point | Solution |
| Social Media Advocacy | Satisfied customers share their Amazon experiences on social media. | Limited engagement and interaction can hinder advocacy. | Foster active and meaningful social media interactions. |
| Customer Reviews | Customers leave positive reviews and recommendations. | Negative reviews and lack of positive feedback. | Encourage and reward customers for leaving positive reviews. |
| Referral Program | Loyal customers refer friends and family to Amazon. | Incentives for referrals may be lacking. | Offer attractive rewards for successful referrals and loyalty. |
If you like reading about the customer journey, you might find it interesting to learn about the customer journey vs customer experience: the difference.
Crafting Your Own Success Story
Understanding and optimizing your customer journey is the key to unlocking unparalleled success for e-commerce companies. Tailoring your brand strategy to align with these five stages will boost conversions and cultivate unwavering customer loyalty.
Embrace the customer-centric philosophy, and let your brand thrive in the ever-evolving e-commerce landscape.!
If you need assistance evaluating customer satisfaction levels or creating your first customer journey map, QuestionPro will gladly help. Not only do we have a wide range of tools and functions for any action that allows you to delve into the minds of your consumers, but you will also have access to a group of professionals who will support you in your project.
Would you like to learn more? We invite you to read more about our customer satisfaction management software and encourage you to improve your service to grow beyond your imagination.