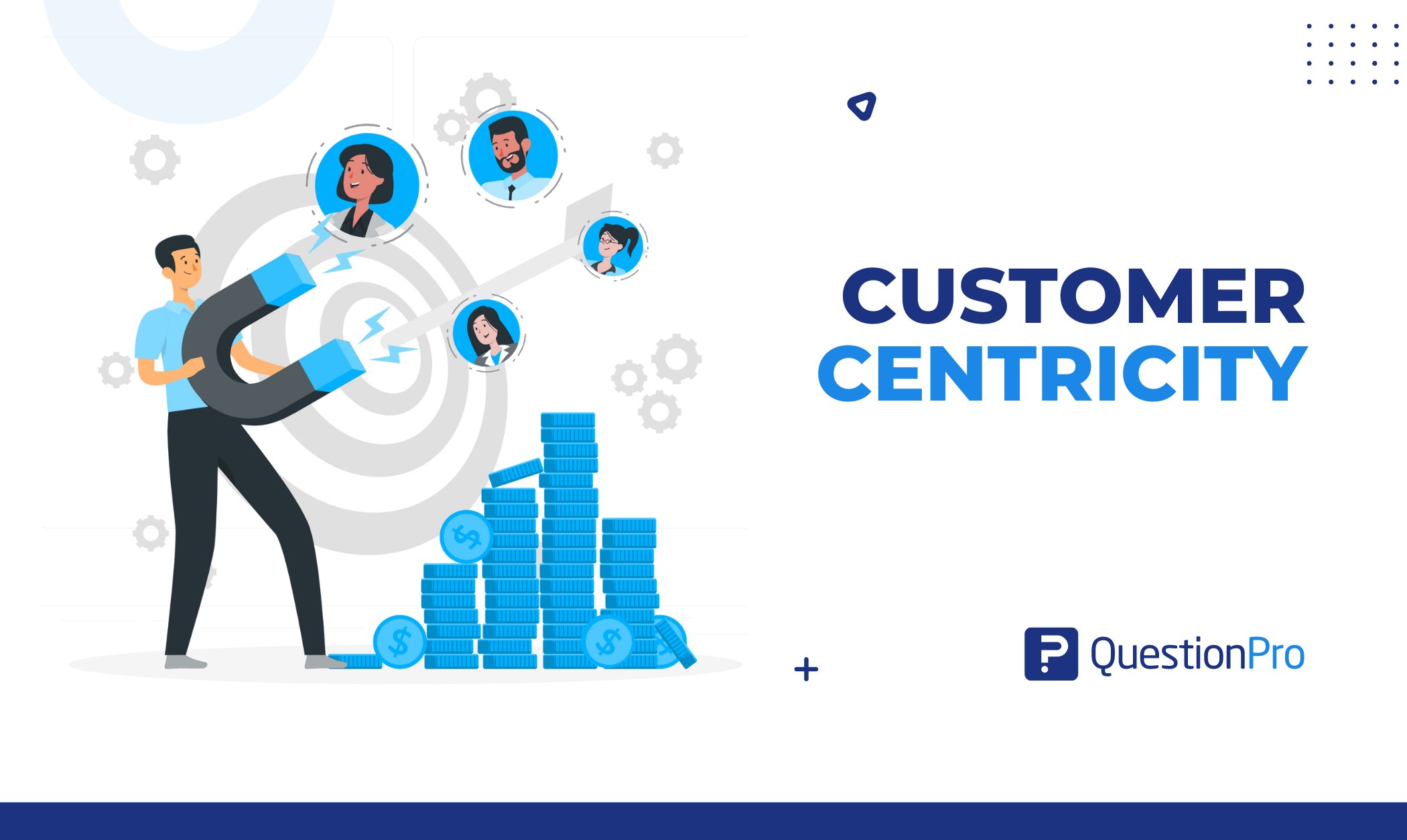 Today, companies in every industry face a battle for customer loyalty. This is no longer just about price, promotions and quality; experience also plays an important role. This is why organizations have implemented an approach called customer centricity.
LEARN ABOUT: Time to Value
In today's article, we will talk about customer centricity and the benefits of having a customer-centric culture. Read on and put into practice the tips we have for you.
What is customer centricity?
Customer centricity is a business strategy based on putting the customer first and at the center of the business to deliver a positive customer experience and build long-term relationships.
This sales and marketing concept places customers rather than the product at the center of interest. Thus, customer expectations, needs and desires form the starting point of marketing campaigns.
However, customer centricity is more than a service or a sales channel. It is part of the organizational culture, strategies and philosophy of the company. The concept covers all areas and requires the collaboration of all employees.
LEARN ABOUT: Perfect Customer-First Strategy
It also includes a multichannel communication strategy so potential customers can reach the company through any medium.
Among the most critical objectives of customer centricity are:
Align your company with the customer.

Put customers at the heart of your company.

Create a customer-centric culture throughout the company.

Prioritize customer needs.

Listen to customers, understand their needs and act.

Deliver a positive customer experience from the beginning of the customer awareness stage all the way through the post-purchase process.
Benefits of adopting a customer-centricity culture in your organization

Among the main advantages of customer-centricity are the following:
Finding opportunities for growth
You can see trends and opportunities among your customer base that can help you devise products or solutions for consumers.
In addition, you may be able to expand your product line to meet a particular need, provide features you never considered offering, or even add additional services that meet an unmet customer need.
Position yourself in the marketplace
When you embrace the culture of customer centricity, your current and potential customers will notice the difference.
Answering customer questions faster will provide a smoother shopping experience, share advertising and marketing campaigns that really resonate with your audience, develop products that fill a need, and new customers will flock to you and leave the competition.
Understand the customer journey
The more you know about your target audience, the better you will understand the customer journey before, during and after the sale.
One of the core concepts of customer centricity is understanding why and how they buy. This will help you deliver better services and products to the right people, at the right place, at the right time.
Increase sales
Some companies believe that focusing on sales will increase sales. Still, as we have already seen, customer centricity will generate more positive long-term results in terms of sales and profits.
When you support customers along their journey, you help them become more informed, consider their options and make the right decision. At the end of the day, this makes him more confident in his buying decision, which makes it easier to sell.
Of course, it also helps when you co-create your new products with the customer, so you can be sure they'll love them. After all, it's hard to make sales when consumers don't like or need what you're selling.
Continuously improve
While some companies see complaints and bad reviews as unfavorable, customer-centricity-focused brands see them as opportunities to learn and improve their strategies.
Customer-centric companies go a step further to get feedback from consumers who left the brand to understand why they left and what they can do in the future to improve.
This helps them refine the experience for potential customers, leading to greater satisfaction and brand loyalty.
Reduce churn
If you focus on maintaining long-term customer relationships, you will see more renewals and increased customer value over time.
Customer centricity allows you to reduce churn by maintaining product relevance and strong customer relationships.
By keeping the customer's goals in mind, you can monitor feature usage to ensure that it is helping the customer progress toward their goals. Or, if a feature is not providing value, you can suggest other features or use that information to improve the product.
Use our versatile Customer Experience management software to map your customer's journey today!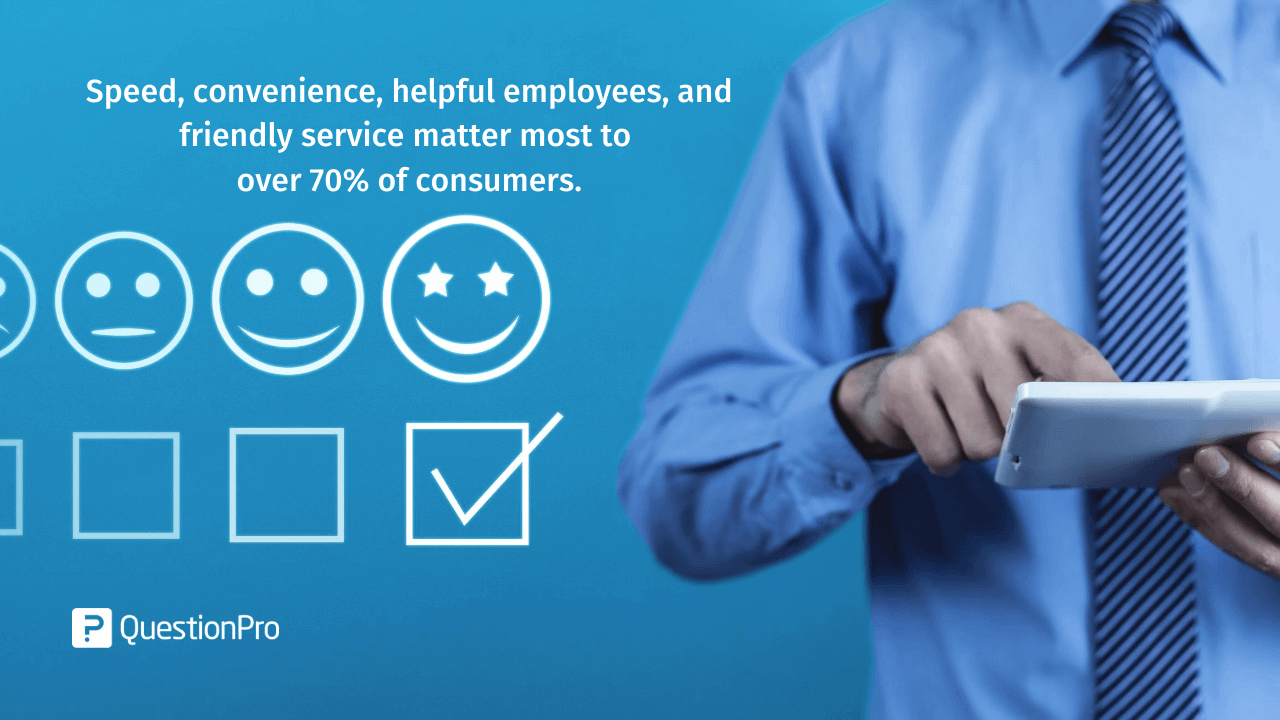 Tips for implementing customer centricity in Your Organization
At this point, you likely want to adopt a customer-centricity culture in your organization. That's why we have the best tips to implement a customer-centricity strategy:
1.- Anticipate the customer's needs.
While most customers can accurately account for what they want today, measuring what they want over a longer period of time is extremely difficult for most people.
The goal of customer centricity is for companies to anticipate customer needs and make useful suggestions to effectively address them.
Make it easy for them to communicate with you.
Make sure your customer service contact page is obvious and easily accessible and that it answers common consumer questions.
3.- Provide a proactive customer experience
Customer centricity allows your business to differentiate itself from your competitors by providing customers with added value beyond the purchase point.
This shows them that you are truly invested in creating an enjoyable customer experience and will go above and beyond to deliver it to them.
Proactive customer service gives your customers resources that help them solve problems independently, without having to come to your company for support. This way, they can solve simple problems and avoid waiting on hold for your team to answer their questions.
4.- Create an onboarding process
If you want to create a customer-centricity culture in your organization, your team cannot abandon customers after making a sale. Instead, make sure they get the most out of your products and services.
That way, they'll be more likely to return to your business when they're ready for an additional purchase.
One of the best methods to optimize the value of your product in the eyes of the customer is to establish a detailed onboarding process. An onboarding process introduces your products and services to customers and explains how to use them to meet their needs.
Each customer's needs will be unique, so your team must customize this process to ensure customer success.
5.- Collect customer feedback.
It may seem obvious, but to create a great company with a customer-centricity culture, you need to communicate with them frequently and regularly.
In today's digital world, there are countless tools to collect customer feedback such as: interviews, email, SMS, phone calls, social media posts, website chat, etc.
Some of the consumer research techniques you should consider are:
Surveys: They help you get information and track your performance. The most successful companies in the world already know the value of surveys, and by conducting a regular customer satisfaction survey or product survey, you can provide an avenue for great feedback.
Initiate user testing: Ask anyone on your UX team the value of user testing. Modern digital marketing tools provide a simple framework for collecting feedback from real people about your product. In the quest to build a customer-centric organization, this can help validate your theories and guide their work toward the most impactful projects.
Why adopt a Customer-Centricity Culture?
Becoming a customer-centricity organization is a long and complex process, but you should not see it as an obstacle, as even small changes in policies and processes can have a significant benefit for both your company and your customer.
Customer success is about understanding the day-to-day customer experience and constantly looking for ways to improve it. However, a customer-centricity approach is also a lot of work when done manually. After all, there is a lot of data to collect, organize and track.
Fortunately, accomplishing this is much easier with a platform like QuestionPro CX that allows you to conduct surveys and collect data from your customers, which you can easily share with your organization to align everyone's goals and focus your work culture on meeting customer needs.
Closely monitoring customers allows you to take better action and increase customer lifetime value over the long term.
So, don't wait any longer. Start collecting the data you need for your company to practice a culture focused on customer centricity.
Start following your customer's journey.
QuestionPro offers some of the most advanced customer experience tools available. Gain valuable insights into your customers' thoughts and feelings using QuestionPro CX today.
Conclusion
Customer Centricity is a crucial aspect of business success, and QuestionPro provides valuable tools and solutions to support organizations in their customer-centric initiatives. With its comprehensive suite of survey and research tools, QuestionPro enables businesses to gather and analyze customer feedback effectively, helping them understand customer needs, preferences, and expectations.
In today's competitive landscape, where customer expectations continually evolve, businesses that embrace Customer Centricity and leverage tools like QuestionPro have a significant advantage. Companies can adapt, innovate, and thrive in an increasingly customer-driven marketplace by putting customers at the center of their strategies.