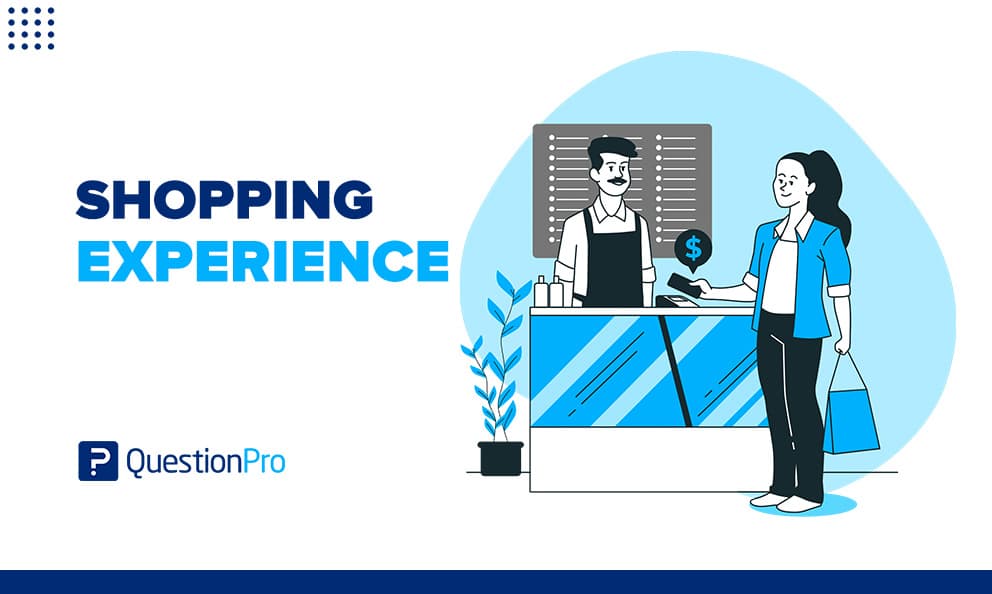 If you give your customers a memorable buying experience, you'll be much closer to making your next sale. But how does one create an amazing, authentic, and successful shopping experience to win over customers? Keep reading to find out!
LEARN ABOUT: Time to Value
What is Shopping Experience?
The term "shopping experience" refers to all the encounters and feelings that a customer has during his purchase journey with a company. It begins well before the actual transaction and continues beyond.
Importance of a good Purchasing Experience
Let's talk about why a good purchasing experience is important for a company before we get started.
Customers are willing to pay a premium for a superior purchase process. Doesn't that sound amazing? As a result, customer behavior has changed, showing that their loyalty is no longer based on value or product, but on their experience, which is the primary distinction between brands.
As a result, the shopping experience is important for gaining customer loyalty, increasing brand publicity, and gaining leads.
Elements of the Purchasing Experience
What factors should you consider when creating a purchasing experience? We recommend four pillars to guide your strategic actions in both offline and online channels.
We will go over each one in detail.
Close Collaboration
One of the most important difficulties and actions in the buying experience is to communicate with your customers and keep them connected to all your channels offline and online. The customer cannot touch or feel the product when shopping online. As a result, you must make the user experience the product and recognize that others are striving to suit their needs.
Transparency
Customers are more conscious about their shopping decisions nowadays. Before making a purchase, they use the Internet to investigate a company or product. In such instances, professional YouTube evaluations, website comments, and user posts on social media are some of their sources of information.
Service
It is all about building trust between you and the customer. Instead of focusing on a single purchase, focus on developing a long-term relationship. Obviously, in a physical store, you must consider how your salespeople express themselves and whether they are providing accurate advice to their customers.
In the digital world, you should consider user experience (UX) variables such as:
Mobile experience

The operation of payment systems

A virtual consultant

Clear content of each other's description
Environment
The environment is an important aspect of the shopping experience. It refers to all the decorative and visual aspects of your physical location or online store. It varies depending on the color of the walls, lighting, posters, and music in the workplace in physical stores. In online stores, you can see how the colors, design, and size of the catalog images, as well as the locations of the buy buttons, vary.
Tips for Improving the Shopping Experience
1. Take Note of Each Touchpoint
From the time they walk through your doors or visit your website, take note of the various customer touch points. Are they greeted right away in your actual store? Is your store well-organized so that customers can find what they want quickly? What do customers see when they visit your e-commerce website? Are your items, customer reviews, customer service, and contact information all accessible to them?
Pay close attention to how these channels interact for businesses that have both online and physical storefronts. Make sure you have enough product information available online for those who prefer to buy in person.
2. Happy Employees Lead to Happy Customers
The happiness of your employees can have an effect on the customer experience in some ways. High employee dissatisfaction, for example, leads to turnover, which can make your business appear unstable, whereas happy employees are more loyal and present a consistent, dependable, and knowledgeable face for customers, increasing trust in your brand.
Employees who are happy are also more likely to collaborate and put in the time and effort required to create a memorable experience.
3. Create an Excellent Atmosphere
A physical location should be well-lit, with clear paths and well-organized shelves, which should go without saying. Signboards that help customers navigate your store, as well as engaging signboards with information about current promotions, are both valuable. Your store's layout and structure can also have a big impact on the customer experience.
4. Make Loyalty Meaningful
Customer loyalty is extremely powerful. For one thing, a loyal customer tends to spend more money over time; combined with the fact that they cost less to maintain, retained customers can mean increases in sales and revenue. Loyal customers also tend to become brand ambassadors and influencers on the shoppers around them.
Offering incentives to retain current customers is a good thing, but offering a loyalty program is even better. In either case, the way you reward loyalty must be meaningful and, if possible, personalized. For example, providing exclusive discounts tailored to their purchasing habits can help add value and improve the customer shopping experience.
5. Customers Value Quick Checkouts
Time is also valuable. We're not talking about removing precautions like keeping staples as far away from entrances as possible; rather, we're talking about increasing the number of times clients are exposed to your merchandise and signage. Waiting in long lines with complex, delayed, or outmoded payment options is even more inconvenient when they're ready to buy.
In-store dissatisfaction and difficulty may drive customers to a competitor who is less of a hassle, like how a difficult online purchase transaction leads to abandoned carts. Allowing for quick and smooth discounts will improve the shopping experience. Organize Events
In-store events attract nearly 60% of customers, and strategies like sampling can significantly increase sales.
Conclusion
Excellent shopping experiences result in several advantages. Customers that have a good shopping experience are more inclined to come back. A third of satisfied customers will tell five or more people about their positive experience, while 23% will tell ten or more people.
But, Unsatisfied customers are very likely (but not without reason) to harm your reputation. Most will tell 9 to 15 people about their bad experiences, and a minority (13 percent)
Till tell 20 or more people, all of which discourage potential customers.
In the end, every business wants to increase sales without spending lots of money. As you can see, this is possible when the customer shopping experience is improved. Use the tips provided above to create a customer buying experience that inspires customer loyalty and retention.