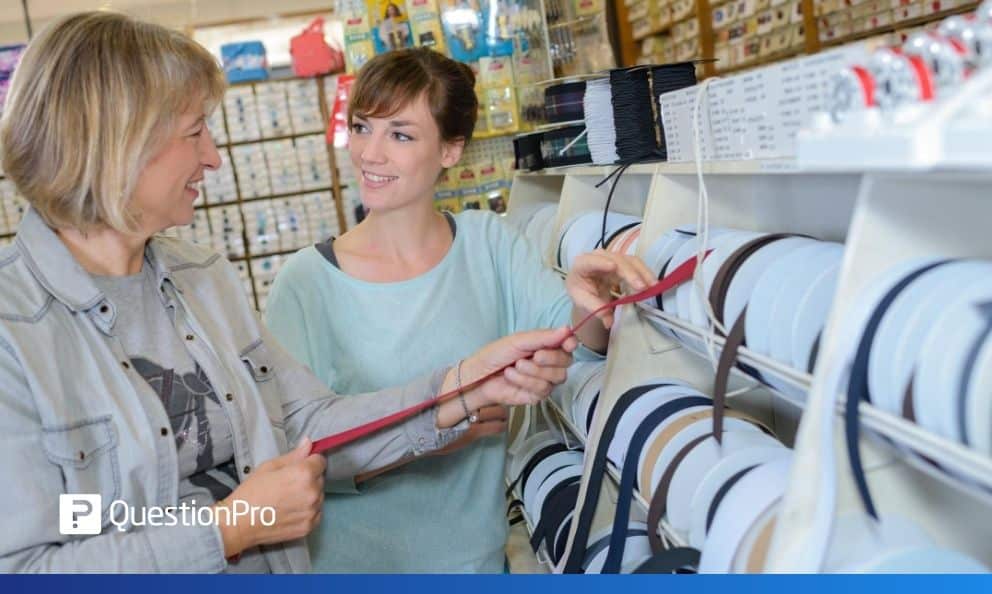 Customer expectations change every minute of the day. Keeping up with these expectations is hard and especially with so many brands, products, and social media channels. Not meeting customer expectations means losing them to competitors. While you may not need all your customers' expectations, here are ten key expectations that you have to remember to have happy and loyal customers.
Key ten customer expectations that you should always remember
1. Genuineness
Customers expect honesty and genuineness from brands. Do not advertise what your product and service do not offer. Do not make false and unnecessary tall claims. You need to ensure you convey consistent information across all your customer touchpoints. Misinformation could hurt your business tremendously, and you may lose out on current and prospective customers.
2. Precise expectations
When customers buy a certain product, they have certain expectations from it, and ideally, they will go with the brand that meets most of their requirements. Whatever claims or performance statistics a brand puts out, the customers expect it to perform to that level. If a car manufacturer claims their car has a fuel efficiency of 30 miles to the gallon, customers can expect a difference of +/- 4 or 5 miles. But if the actual numbers are 18-20 miles to the gallon, then the product performance and expectations are suspect.
3. Implied expectations
These types of customer expectations are based on established industry norms of performance. These are established and influenced by industries, other brands, performance, etc. A great example of these expectations would be when brands advertise with messages such as 'In comparison to leading brands', which is necessary for some customers or potential customers to make a decision.
4. Quick and hassle-free
Customers, when they are ready to buy something, they do not want to spend a lot of time. Most of the time, they will have already conducted their research and made up their minds about buying. Focus on making the buying experience an easy and smooth process. Make everything available to them ad easy to access. An excellent and smooth buying experience will gain your customers and their trust.
5. Humanize
Customers nowadays have numerous options to look for products, services, or data online. They can view product information, customer reviews, pictures, videos, etc. They may make up their minds about the purchase but still would go to a physical store, speak to a representative via calls, etc. Customers have emotions, feelings, expectations, and you should respect these and cater to them. Do not just consider them a target segment or a persona, speak to them, connect with them to have loyal and satisfied customers.
6. Steady expectations
These refer to the quality and performance expectations that customers have for a product or service. These expectations are typically related to user-friendliness, quality, dependability, and accessibility. These are the parameters that are most visible and considered.
7. Evolving expectations
These customer expectations are about how a service or product will evolve over time. These typically refer to aspects such as support, additional features, refinements, upgrades, etc. These expectations are instrumental in addressing the steady expectations through integrations, utilities, system requirements, etc., making it more stable and robust.
8. Evolving technological expectations
These expectations are to do with the ever-changing nature of some product categories. Some common examples would be laptops or mobile phones, where there are new developments every few days regarding display, performance, durability, etc. These expectations are not only features-based but also to do with self-image, ego, elation, etc.
9. Keep it simple and easy
This aspect is not essential only for designing your offerings. You need to keep this in mind considering the customer journey and all customer touchpoints. What will your customers need in the before purchase phase? What about after purchase? You need to keep these in mind to deliver a good and satisfying customer experience. Create easy-to-navigate websites, develop easy-to-use apps, and let it be the motto for all your functions.
10. Continued support
Customers need assurances that they will receive support if anything goes wrong or they are stuck somewhere. Not all are well-versed technologically to understand products or services, or use the app or website to look at help files. You need to consider all avenues and provide support accordingly.
Managing customer expectations is no easy feat. It directly impacts customer satisfaction and (CX). QuestionPro CX can help manage and elevate your CX. Why don't you try a trial version to see how it works? It takes less than a minute.