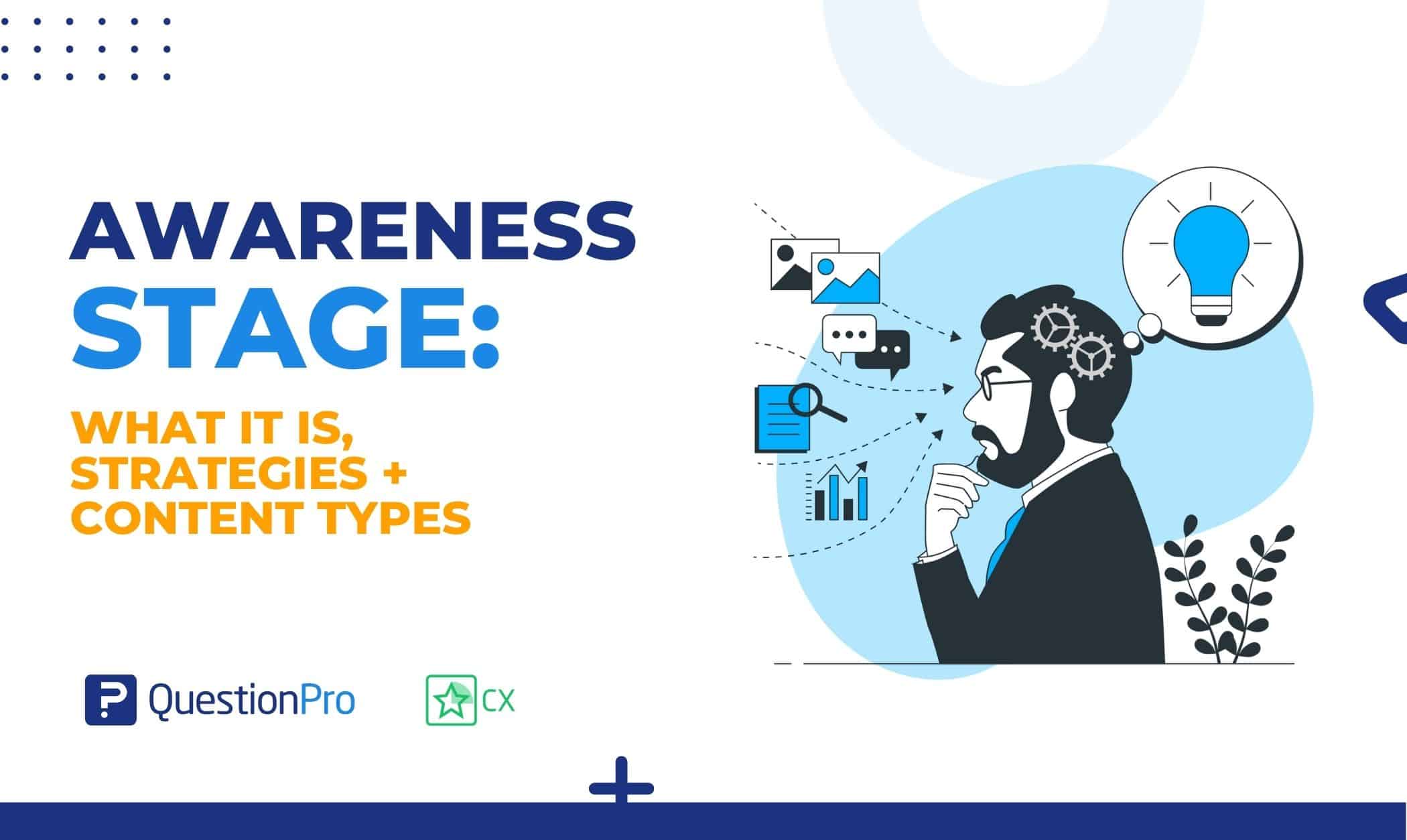 Customers nowadays don't just buy something randomly. They investigate and evaluate before making a sales contact.
That journey is known as the buyer journey or customer journey. Because customers are more aware and empowered than ever, it's crucial to truly understand your buyer persona and their journey so you can generate content that assists them along that road while portraying you as an authority in your industry.
Although every customer journey will differ from brand to brand, there are normally five stages to it. The five stages of the buying process are as follows:
Awareness
Consideration
Decision
Retention
Advocacy
The first step of the buyer's journey is the awareness stage, and its purpose is to make consumers aware of your brand and its products or services. If customers are unaware that these products exist, they cannot buy services or products from your company. In this situation, it is quite helpful to grasp the components of the buyer's journey.
LEARN ABOUT: Customer Journey Mapping Tools
So this blog will discuss the awareness stage, its strategies, and content types.
What is an Awareness Stage?
The awareness stage, which is the initial stage of the purchasing process, involves educating potential customers about your company, its brand, and its products and services. It's well-known that potential customers are only feeling the symptoms of a certain problem at this awareness stage and are attempting to give it a name.
As a result, many individuals search the internet for information and solutions to their problems.
Here is where your company can "save the day" and help. You can offer this potential customer a solution by providing the appropriate content. The customer needs to know your company's existence and how it can provide a solution.
Your responsibility is to inform potential customers about your brand and the products and services you offer them during this awareness stage.
Check out this guide on how to build a Customer Journey Map to improve the awareness stage on your customer's journey.
Strategies of Awareness Stage
During the awareness stage of the customer buying journey, businesses can employ several strategies to raise awareness of their products or services. Some of them are:
Advertising:
This can include traditional forms like TV, radio, and print, as well as digital forms like social media, search engine marketing(SEM), and display advertising.
Public Relations:
This can include press releases, working with the media, and marketing to influencers.
Content marketing:
This can include creating and publishing valuable, relevant, and consistent information to attract and engage a clearly defined audience.
Search Engine Optimization (SEO):
This can include optimizing a company's website and content so that it ranks higher on search engine results pages (SERPs) and is easier for potential customers to find.
Trade shows and events:
This can include showing up at industry trade shows, hosting events, and participating in community events.
Referral marketing:
Encouraging current customers to promote their friends and family to your company.
Influencer marketing:
Collaborating with industry influencers to sell your goods or services to their audience.
Content Types of Awareness Stage
During the awareness stage, potential customers need to prepare to buy but want knowledge. The targeted audience has probably just learned about your company and its goods at this stage of the buying process.
As a result, establishing your authority in the field and winning over your audience's trust should be the main goals of content development for this awareness stage.
The following are some of the most typical forms of content that can be used during the customer awareness stage:
Awareness stage content works well as a blog post. Informative and instructive blog posts that outline the qualities and advantages of a good or service.
You can create a Google-crawlable brand asset by addressing a pain, problem, or topic your target audience wants to learn about and adding it to your website. You can promote your blog materials further.
Infographics are ideal for the buyer's journey awareness stage. Infographics are easy to understand and share.
These infographics also appeal to short-attention-span customers. Infographics should provide significant ideas, figures, and points. Visual depictions of information that are simple to comprehend and distribute.
Learning a new ability might occasionally be the best solution to a pain or difficulty. Certain purchases might be necessary along the route, but it's also possible that the audience needs to learn more about the issue at hand and its solutions.
Here comes the role of instructional video content. You can utilize explainer videos, product demos, and corporate overview videos to give an interesting and educational overview of a product or service.
An organization's report or guide is a whitepaper. Whitepapers are great downloadable services for readers who wish to learn more about a topic.
The E-book is an excellent choice for downloadable content, just like whitepapers. They are typically shorter and more actionable, in contrast.
Whitepapers must have unique content to demonstrate their value and encourage readers to buy. Long-form content that offers in-depth details on a good or service and its market.
Learn more about why understanding your Customer Journey transforms your CX program.
Social media is a platform through which you can advertise your existing material and generate content exclusively for the channel. Unlike blog postings, social media posts are likely to be shorter, and video use is increasing.
Concise, interesting articles that give a brief synopsis of a good or service's attributes.
Regularly sent emails with updates and information about a business's products or services. A newsletter can raise brand awareness and inform readers about your most recent products.
Providing a special discount or call to action can also encourage customers to take action.
A webinar is a web seminar in which most information is often delivered via video. A webinar can be recorded in advance or streamed live, opening up various options for providing information to a crowd that prefers more visual and audible material.
Online seminars that can be live or recorded and offer knowledge and instruction about a good or service and its market.
Conclusion
It's impossible to dismiss or ignore the awareness stage of the buyer's journey entirely. This is because how the buyer's guide's other stages are put up will depend on how well the awareness stage is established.
To ensure that your chosen audience is aware of your brand and its goods and services, thorough research must be done before developing any strategy.
With these strategies, you can decide what material would be most helpful in introducing your company to these potential customers. Therefore, generating leads and raising website conversions can be achieved by incorporating these tactics into the content creation process.
LEARN ABOUT: Consumer Decision Journey
How can QuestionPro CX help you solve your business needs?
The QuestionPro CX customer experience management platform offers tools for gathering consumer feedback and insights, which can assist businesses in the awareness stage.
QuestionPro CX can help businesses discover important information about their target audience and industry by defining NPS & churn risk, sentiment analysis, advanced dashboards, workflow setup, disposition metrics, and closed loop.
This can help them plan their content and messaging and raise awareness of their products or services.
QuestionPro is the only CX solution in the market to have all 3 components of the CX ecosystem, including the customer journey mapping, journey measurement and all-the-loops systems:
Experience and Journey Mapping
CX Consulting
NPS+
Voice of the Customer
Change Management/Implementation
AutoX
Overall, QuestionPro CX can help companies in the awareness stage by giving them the data and insights they need to understand customer needs and pain points and find key influencers to work with. Start today!