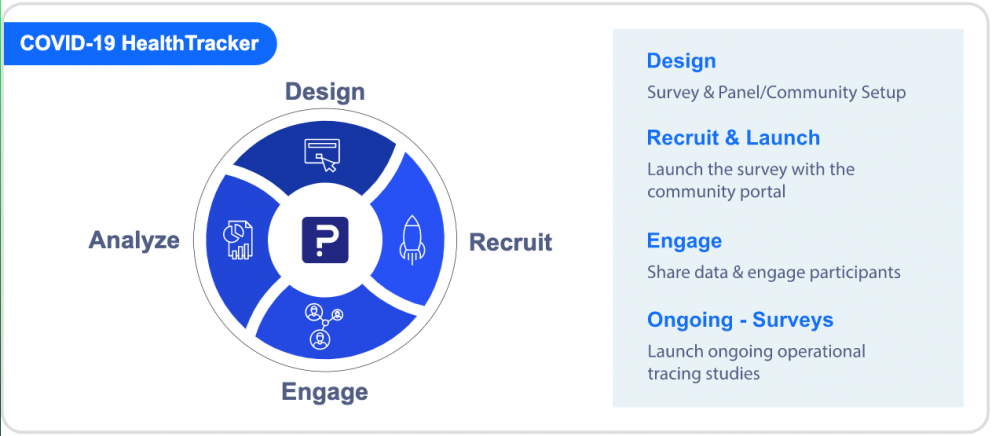 The Problem and what can be done
The Coronavirus pandemic affected everyone without exception. Over the past few months, universities and offices had shut down to adhere to lockdown rules of their respective governments. A fair number of countries have lifted some of the regulations that allow universities to resume in-class education in some form. There is, however, still the fear of transmission of the virus – and with large campuses, and a large capacity of students, it can become difficult to track this proactively.
Testing, tracing and social distancing are clearly the only means to keep this dreaded virus at bay. While students may test, it's also crucial to keep track of contact, so as to limit the spread, in case a student does contract this disease. While there are standards and guidelines in place for testing and distancing, there are no set definitions on tracing. 
Some universities are working hard to create their own system that can help keep a close eye on contact tracing for anyone who could (or may already) test positive. A good way to do this is to allow students to check-in using a well-defined process and system that works and allows for instant escalation while retaining the privacy and confidentiality of these reports. 
QuestionPro and the COVID-19 Tracker
With that in mind, QuestionPro designed a COVID-19 Health Tracker that allows universities to monitor their students by enforcing a "self-diagnosis" approach. With this tool, university stakeholders can keep track of the "spread" by asking students to answer a few simple questions on a survey, and get information regularly on their exposure to the virus. 
This tracker has been created specifically to achieve awareness of who is affected by the virus and provide universities with the data to tackle this in advance. The tracker has been created so you can run these self-diagnostic surveys in a frequency of your choice, and keep track of who responds and who does not. The reports can be customized to showcase data based on any filter – demography, location (if you are collecting this information), department, and so on.
The delivery of this is through the QuestionPro Communities feature on the mobile application and allows for push notifications. If you haven't experienced our community feature, it's a space where you can create a stand-alone branded website for your students and faculty to co-exist. The communities app uses push notifications, alerts, and mobile methodologies to connect with the members, allows you to conduct community surveys, polls and discussions, and derive community insights from real-time analytics.
HIPAA Compliant and ready-to-go
Our solution can work across departments, across campuses, and even across borders. The COVID-19 tracker is a simple, ready-to-go solution that is available immediately and easy to monitor at any level. All that is needed is for your students to download the app and be a part of the community, and that's it. All communities are stand-alone, private, and secure.
The best thing, though, is that our COVID-19 tracker is HIPAA compliant. This means this coronavirus tracker was built keeping in mind the security provisions and data privacy guidelines that are needed in order to keep patients' medical information safe. What does that mean for you? For our solution to be HIPAA compliant, it requires us to implement secure e-access to the patient health data, while staying compliant with privacy regulations set by the United States Department of Health and Human Services.
So the next time you are wondering how to keep a check on the spread of the coronavirus, look no further than our COVID-19 Tracker. Want to know more? Write to us at edu@questionpro.com.