Convert Survey Data to Web-based Reports with QuestionPro Caspio Integration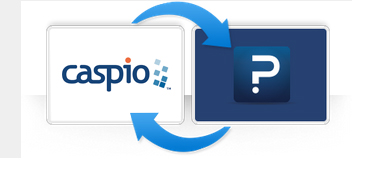 With QuestionPro Caspio integration, you can seamlessly update your online database and easily convert survey data into rich, interactive, web-based reports that the authorized users and public can access from anywhere. This allows you to take full advantage of data collected using QuestionPro for your existing business apps without any modifications required at your end.
What is Caspio?
Caspio is a global cloud platform for creating custom business applications. The best feature about it is that this is an application development solution designed for users with no coding or development skills. Thus, anyone can create databases without coding or help of an IT expert.
What makes Caspio so unique?
Caspio provides one of the most capable, scalable, and secure databases available through a web-based interface. It does not require any installation. In your day-to-day life, you may come across situations where you have to instantly create forms or publish databases on the web. With Caspio, you can achieve this in minutes. It has the tools to improve internal processes and to create customer-facing applications.
Request a demo to get a better understanding of this feature and check out our Slack Integration for better employee Engagement.