"Always treat your employees exactly as you want them to treat your best customers." – Stephen R. Covey
It is a proven fact that happy employees pave the way to happy customers. But how to keep a regular track if the employees are satisfied or not? One of the proved and tested methods is conducting employee satisfaction surveys and employee engagement surveys on a regular basis and analysing the reports to determine the employee satisfaction.
Gone are the days of using traditional methods for conducting surveys via emails! How many times have you sent out the survey, and it landed in the spam inbox, or the employee kept delaying it as it looked really boring? QuestionPro understands how dull and time consuming it is to keep sending the emails to conduct employee engagement surveys, hence why we have come up with the new feature of integrating Slack with QuestionPro Workforce!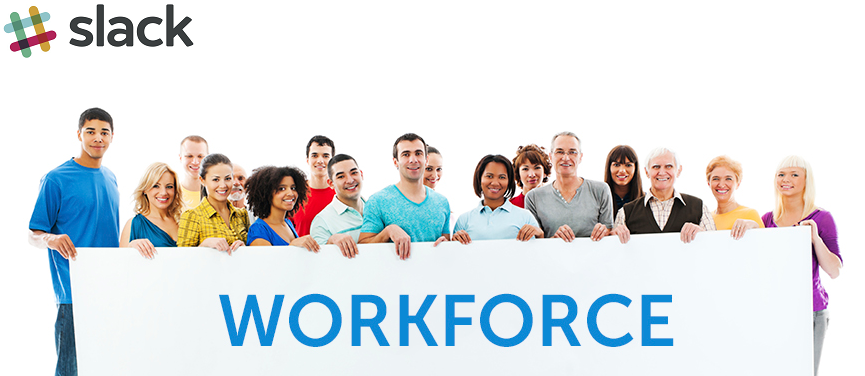 Slack is an instant messaging and collaboration system used across various companies for internal communication. Workforce is the Employee Analytics tool that QuestionPro offers to conduct 360-degree surveys, employee engagement surveys, employee satisfaction surveys and much more within the organization. By integrating both of these tools, you may export all the contacts from Slack to Workforce and distribute the survey on Slack. Yes, you heard it right, now Slack can not only be used for office communication, it can also be used to conduct 360-degree surveys or employee engagement surveys or even daily/ weekly polls to understand your employees better and see how are they doing.
Slack and Workforce integration is not limited to this single feature. You can even view all your Workforce reports, analyze, plan and evaluate the areas of improvement.
What if you are a manager, and want to create a simple poll asking if the employee is happy with your team? You may instantly create a poll on slack and integrate it with Workforce!
Keep watching this space as it is almost time to cut the ribbon and unveil our exciting new feature of Workforce and Slack integration.