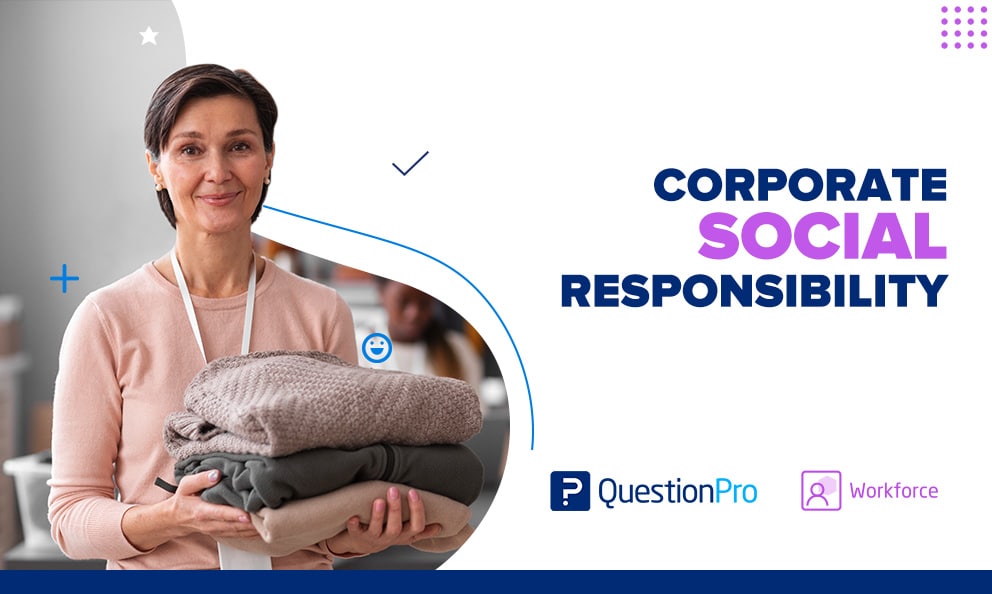 Today, more than ever, individuals, activists, and the media have become fully involved in the process of holding companies accountable for their social and environmental footprint. As a result, Corporate Social Responsibility (CSR) has become a priority for business leaders worldwide, as they've realized that they have a major role in saving our planet.
But what exactly is Corporate Social Responsibility, and what hides behind the buzzword? And further, how can companies contribute to rescuing the environment? Keep reading to learn more!
What is Corporate social responsibility?
Corporate Social Responsibility (also called Corporate Citizenship) is a sustainable business model that helps companies be socially responsible to themselves, their stakeholders, and the public. By practicing CSR, organizations can be aware of their impact on all aspects of the environment and society.
Corporate responsibility is not something irrelevant or added to the original operation of the company. On the contrary, it implies complying with it with the understanding that this will have a positive or negative impact, directly or indirectly, internally or externally, on groups and communities linked to its operation. It's the ability to respond to these challenges to maximize positive impacts and minimize negative ones, doing better business by meeting these expectations.
Why Should a Company Implement Corporate Social Responsibility?
It is almost logical that a company committed to improving the world has more chances of success, some of the benefits of implementing CSR strategies are:
Being a responsible and sustainable company can make it easier to hire new employees or retain existing ones. Employees can be motivated to stay longer, thereby lowering the costs and disruption of recruiting and retraining.

Many companies see CSR activities as a crucial part of their brand image, believing that customers are more likely to spend money for a company that supports and engages in activities that improves society.

CSR activities can be an essential element of corporate public relations, and it can be particularly effective for targeting ethical companies, the public sector and non-profit organizations.

CSR activities can help develop a stronger bond between employees, increase morale and enthusiasm, and help them feel more connected to the world around them.

It can help you build a reputation as a responsible company, which, in turn, can lead to competitive advantage.
How can a company become socially responsible?
Linking your corporate social responsibility strategy to your company's purpose and values is vital, this strategy must consider more than economic metrics, and it all depends on your needs and goals. When creating it, there are a few best practices that you can follow:
Be realistic and efficient:

Aim high with your vision of becoming a socially conscious company, but keep your goals and target audience rooted to the ground.

Understand the reasons behind your CSR plan

: From the beginning of your strategy, at every step, consider how your goals and purpose of being a socially responsible company fit into the broader plan.

Make it part of your culture:

Focus on embedding the vision of social responsibility in the essential values ​​of your onboarding and day-to-day life of your company.

Know what your customer base truly values:

Become one with their preferences, needs and beliefs to work together as a team.

Be real:

no socially responsible company that does it for the limelight really becomes one for the long haul. Keep your actions honest, without looking for engagement, and it will come by itself.
Conclusion
Because corporate social responsibility is not a mandatory practice, many businesses may not feel the need to engage in it. However, thanks to all the benefits that it entails, businesses must take it as a necessity and start working today with the goal in mind of becoming a socially responsible establishment for all.
It's time to take action to make your organization more sustainable. Learn more about how getting ongoing feedback from your employees will lead to making a positive impact in your organization with QuestionPro Workforce.